GitHub Aims to Make Open Source Code Apocalypse-Proof in Arctic Vault
Submitted by Rianne Schestowitz on Tuesday 19th of November 2019 09:06:30 PM
Filed under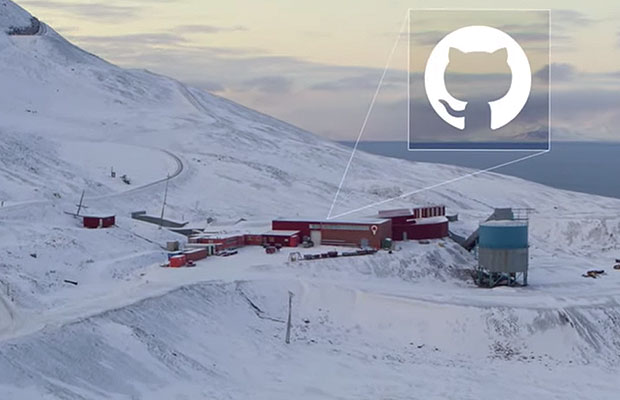 One of the big risks with this plan is that code depends on a whole software stack: hardware, assembly language, and a certain form of electricity. The chips that code runs on are really incredibly complex, noted Skymind's Nicholson.
"You would need all that underlying infrastructure to run the code GitHub stores. I hope GitHub will also include some model hardware in its vault. It would be too much to ask to include a fab," he said.
For technology's survival, open source stands out for two reasons:
First, you can increase the positive feedback loops between the people who write code and those who use it. That leads to much better code quality compared to closed-source projects with limited users looking over the source.
"The importance of that cannot be understated," said Nicholson.
Second, open source code minimizes legal risk. That is also extremely important, he added, noting that some great closed-source code probably should go into the vault.
"But why risk a lawsuit?" Nicholson reasoned. "Open source code really is moving society forward in a lot of ways, based on the work of a few dedicated teams and a relatively small number of core committers."
»
Printer-friendly version

1847 reads

PDF version
More in Tux Machines
Here's Why Switching to Linux Makes Sense in 2021

Linux does have several benefits over Windows and macOS in certain areas. People are realizing it, and it is slowly gaining popularity in the desktop OS market. Of course, the majority of desktop users still swear by Windows or macOS, but a greater number of users are trying out new Linux distributions to see if they can switch to Linux. They may have heard good things about Linux as a desktop choice, or just want to try something different while confined to their homes. Who knows? Here, I will be presenting you all the good reasons why Linux makes more sense in 2021.

today's leftovers

Proprietary Software Leftovers

Kernel: Oracle, UPower, and Linux Plumbers Conference

Trenchboot continues to be worked on for providing boot integrity technologies that allow for multiple roots of trust around boot security and integrity. Oracle engineers on Friday sent out their latest Linux kernel patches so it can enjoy a "Secure Launch" by the project's x86 dynamic launch measurements code. The latest kernel patches are a second revision to patches sent out last year around the Trenchboot launch support for enhancing the integrity and security of the boot process. This kernel work goes along with Trenchboot support happening for GRUB.

For nearly one decade there has been talk of UPower 1.0 while in 2021 that still has yet to materialize for this former "DeviceKit-Power" project but at least now there is UPower v0.99.12 as the first release in two years. UPower 1.0 has yet to materialize and it certainly isn't advancing these days like it was in the early 2010s. With Thursday's UPower 0.99.12 release the key changes to land over the past two years are supporting more device types and power reporting for newer Apple iPhone smartphones like the iPhone XR, XS, and other newer models.

We are pleased to announce that the Tracing Microconference has been accepted into the 2021 Linux Plumbers Conference. Tracing in the Linux kernel is constantly improving. Tracing was officially added to Linux in 2008. Since then, more tooling has been constantly added to help out with visibility. The work is still ongoing, with Perf, ftrace, Lttng, and eBPF. User space tooling is expanding and as the kernel gets more complex, so does the need for facilitating seeing what is going on under the hood.