GitHub Aims to Make Open Source Code Apocalypse-Proof in Arctic Vault
Submitted by Rianne Schestowitz on Tuesday 19th of November 2019 09:06:30 PM
Filed under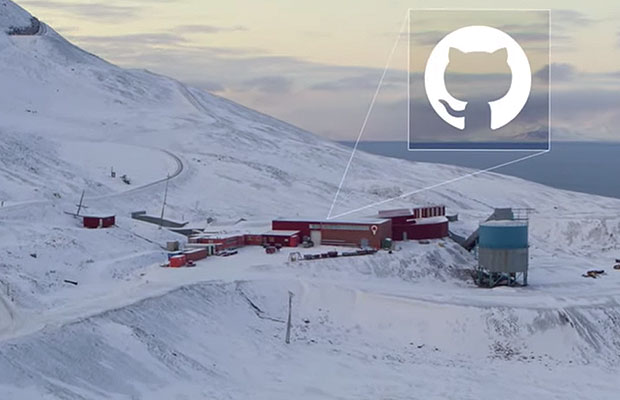 One of the big risks with this plan is that code depends on a whole software stack: hardware, assembly language, and a certain form of electricity. The chips that code runs on are really incredibly complex, noted Skymind's Nicholson.
"You would need all that underlying infrastructure to run the code GitHub stores. I hope GitHub will also include some model hardware in its vault. It would be too much to ask to include a fab," he said.
For technology's survival, open source stands out for two reasons:
First, you can increase the positive feedback loops between the people who write code and those who use it. That leads to much better code quality compared to closed-source projects with limited users looking over the source.
"The importance of that cannot be understated," said Nicholson.
Second, open source code minimizes legal risk. That is also extremely important, he added, noting that some great closed-source code probably should go into the vault.
"But why risk a lawsuit?" Nicholson reasoned. "Open source code really is moving society forward in a lot of ways, based on the work of a few dedicated teams and a relatively small number of core committers."
»
Printer-friendly version

1586 reads

PDF version
More in Tux Machines
Games: Godot Engine, Lutris, XCOM, KeeperRL, Ampersat, Europa Universalis and More

today's howtos

System76 Thelio Mega is a quad-GPU Linux desktop powered by Ryzen Threadripper

System76 began its life as a Linux computer seller only. Essentially, the company would sell re-branded laptops with Ubuntu pre-installed. To provide a class-leading experience, however, System76 also provided top-notch customer service, helping Linux beginners get started with a little hand-holding when needed. This focus on service continues today, and it is largely responsible for the company's success and longevity. Seeking to better control its own destiny, the company branched out from only being a computer-seller and transformed into a maker too. It's handcrafted Thelio desktops are powerful works of art, comprised of wood, metal, and good ol' fashioned American elbow grease. Yes, these Thelio machines are made in the USA -- Colorado, specifically. System76 has even created its own operating system -- the Ubuntu-based Pop!_OS, which has been very well received by the Linux community. This Linux distro will work on most computers -- not just Sytem76 machines. If you want vanilla Ubuntu, don't worry -- the company continues to offer that OS as an option when buying one of its computers.

Sailfish OS: Shared mobile devices

The need for device sharing has become increasingly important for our partners. And it's easy to understand why: imagine a scenario where a mobile device is required for executing certain actions during a business process. Each workstation has a mobile device and when a work shift changes the previous shift logs out of it and the new shift logs in. In this case the mobile device is more of a shared resource than a personal device. One of the major new features that we're excited to have included in the latest 3.4 Pallas-Yllästunturi release is the ability to have multiple users on the same device that can be switched between in this way. For regular everyday use of Sailfish OS this doesn't have any impact, the device owner (the primary user) works just as it used to. However, release 3.4 will have a new 'defaultuser' (devices flashed prior to 3.4.0 keep 'nemo' user, but it's only the name that's different). The new 'defaultuser' name is mostly visible behind the scenes for application developers; end users can ignore this detail.