Why Kali Linux is loved by penetration testers [Q&A]
Submitted by Rianne Schestowitz on Thursday 14th of November 2019 05:11:41 PM
Filed under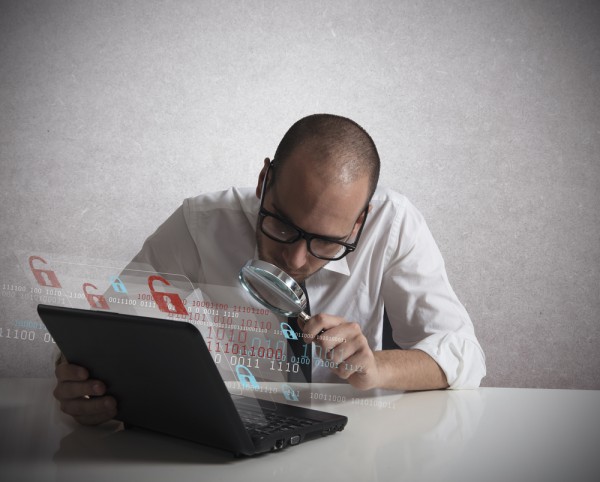 Penetration testing is an essential tool for organizations to make sure their systems are safe and secure. It probes systems by attacking them in the way that a hacker would.
But for many, the concept of pentesting is something of a dark art, and the tools used to carry it out shaded in obscurity. One of the most popular tools among testers is Kali Linux but you could be forgiven for never having heard of it.
We spoke to Jim O'Gorman of testing training specialist Offensive Security, which maintains the Kali Linux project, to discover more about what Kali Linux is and why pen testers love it so much.
»
Printer-friendly version

3309 reads

PDF version
More in Tux Machines
Games: Wine 5.0 Code Freeze, The Humble Choice and Tropico 6

As expected by Wine's annual release cadence, next week Wine 5.0 will enter its code freeze followed by release candidates until this next stable Wine release is ready to ship around early 2020. Wine project leader Alexandre Julliard shared that following next week's development release will mark the expected code freeze season for Wine 5.0. Wine 4.22 will be out one week from today and the last point by which Wine developers can land any features they want to see in this annual stable release. Following that will be weekly Wine 5.0 release candidates until the 5.0.0 release is ready to ship, likely in January or February.

Humble Bundle have today replaced their Humble Monthly subscription service with Humble Choice, offering subscription tiers and more.

Limbic Entertainment and Kalypso Media today released the first expansion to the humurous city building sim Tropico 6, along with a free update for everyone. Firstly, the Seguridad Social update is free for everyone who owns Tropico 6 and adds in a new Warehouse building, a sandbox map 'Rio', and a community-requested Social Security edict, which helps prevent in-game student and retiree NPCs from going broke. There's also quite a healthy amount of bug fixing in this update.

Audiocasts/Shows: Kubernetes Podcast, Linux Headlines and Marcel Gagne

It is a pleasure to co-host the weekly Kubernetes Podcast from Google with Adam Glick. We get to talk to friends old and new from the community, as well as give people a download on the Cloud Native news every week. It was also a pleasure to see Lachlan Evenson, the release manager for Kubernetes 1.16, win the CNCF "Top Ambassador" award at KubeCon. We talked with Lachie when 1.16 was released, and as is becoming a tradition, we are delighted to share an abridged version of that interview with the readers of the Kubernetes Blog. If you're paying attention to the release calendar, you'll see 1.17 is due out soon. Subscribe to our show in your favourite podcast player for another release interview!

The W3C puts forward WebAssembly as an official standard, Azure Sphere gains support for Ubuntu developers, CodeWeek reports back in with this year's results, and Manjaro has some exciting news for PinePhone backers.

I love "Teen Titans GO," even if I am a grown up adult human male with teenagers. So, when I saw this in my Play Store suggested list, I could not resist. I mean, come on! So, I downloaded it, installed it, and began playing. 

Proprietary Dangers: Microsoft Entrapment and Open Automation Software

Ubuntu was the first Linux supported by WSL on Windows 10. Since then, many other Linux distros have appeared on WSL. These include Debian, Fedora, Kali, openSUSE, and SUSE Linux Enterprise Server (SLES), and the WSL-specific distribution, PengWin. Now, from a recent Canonical job advertisement, we know Ubuntu's founding company wants to be the leading WSL Linux.

Ominously, Microsoft warns that "your success using different distributions may vary", so Ubuntu it is then. This is preview stuff after all.

Open Automation Software, a well-established IoT Automation Company, has further expanded its platform compatibility with runtime support for Linux. With this recent development, the company aims to offer superior services to customers who have mixed platform environments. Over the years, Open Automation Software has set a benchmark in the field of industrial automation. Now, the company has expanded its platform compatibility for the enterprises that have both Windows and Linux OS servers.

today's howtos