"What Librem 5 batch am I in?"
Submitted by Roy Schestowitz on Wednesday 13th of November 2019 07:50:25 PM
Filed under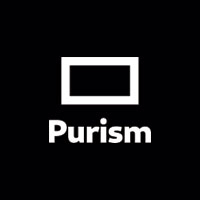 Previously we've indicated that we would contact people as their particular batch is being prepared for shipping. For instance, we have started sending out emails to backers who will receive Birch in the coming days and weeks.
As we mentioned in our post Supplying the Demand, we were surprised at the demand for our early batches. We also expect that some customers will change their mind one (or more) times about which batch they'd prefer as each batch comes out and more videos, pictures, and articles are posted. For these and other reasons we've been reluctant to notify people which batch they are likely to be in, as it could change as people change their minds and slots open up.
»
Printer-friendly version

1569 reads

PDF version
More in Tux Machines
Proteus Device is a secure, Linux-based handheld (not a smartphone)

The Proteus Device from XXLSEC is a handheld computer with a 5 inch touchscreen display and a secure, Linux-based operating system called PriveOS. At first glance, it looks a lot like a smartphone. But the Proteus Device does not have a cellular modem and it's not designed to make phone calls. What it does have that you won't find on most phones, is an Ethernet port.

Why secure web-based applications with Kali Linux?

The security of web-based applications is of critical importance. The strength of an application is about more than the collection of features it provides. It includes essential (yet often overlooked) elements such as security. Kali Linux is a trusted critical component of a security professional's toolkit for securing web applications. The official documentation says it is "is specifically geared to meet the requirements of professional penetration testing and security auditing." Incidences of security breaches in web-based applications can be largely contained through the deployment of Kali Linux's suite of up-to-date software.

today's leftovers

Latte bug fix release v0.9.5

Latte Dock v0.9.5 has been released containing important fixes and improvements!