Rewriting large parts of Beast and Bse
Submitted by Roy Schestowitz on Friday 8th of November 2019 03:01:11 AM
Filed under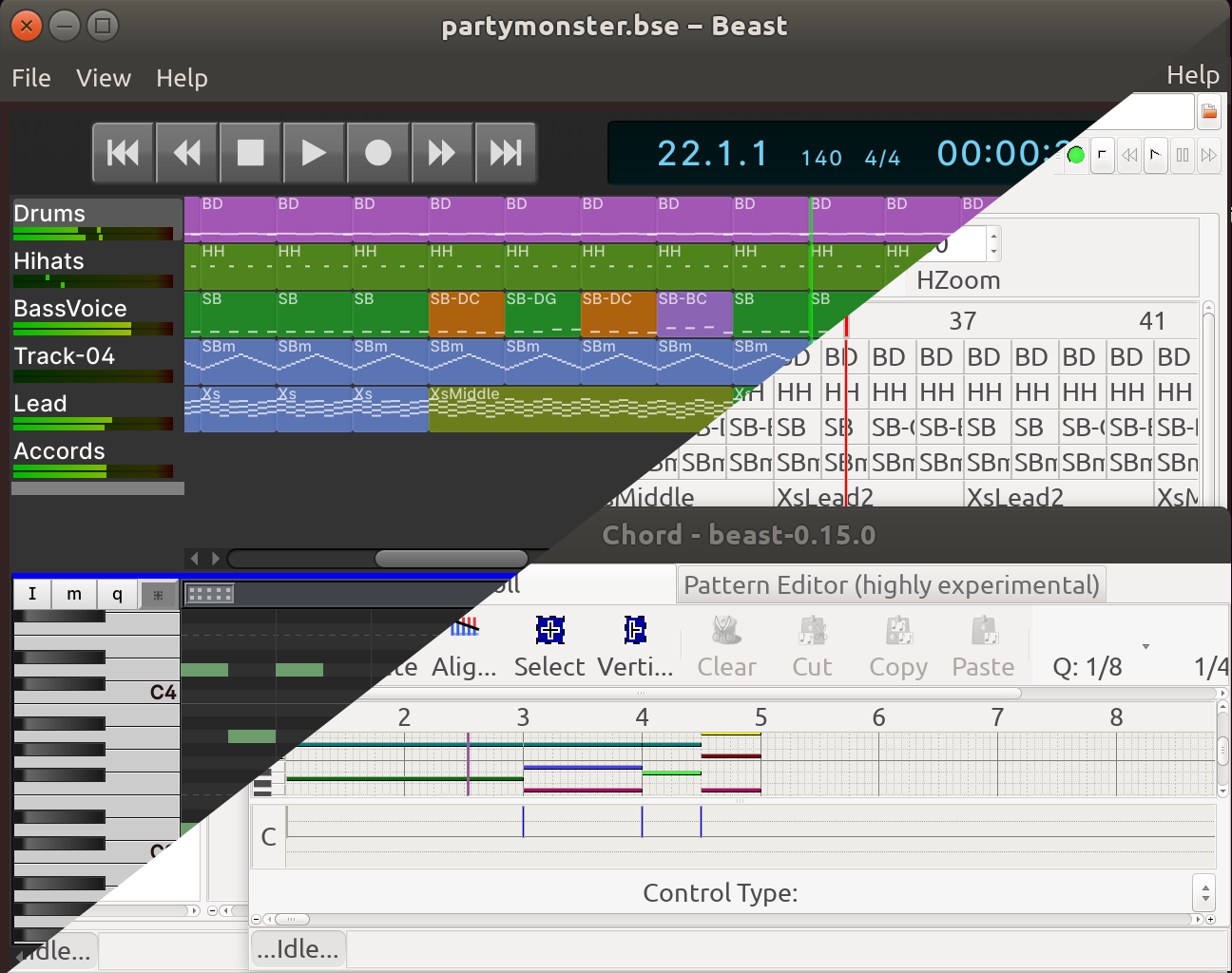 Last Tuesday Beast 0.15.0 was released. This is most probably the last release that supports the Gtk+ Beast UI. We have most of the bits and pieces together to move towards the new EBeast UI and a new synthesis core in the upcoming months and will get rid of a lot of legacy code along the way.
For a bit of background, we started the migration to C++ some 10+ years ago, but really moving the code away from a GObject and GParamSpec type system and a GValue based IPC system proved to take much longer than originally anticipated. In addition, the Beast synthesis facilities (many of which were introduced ca 20 years ago) are far from state of the art by modern standards. In particular the way synthesis modules have to be manually connected and how basic synthesis devices still have to be created from scratch with Mono voice modules feels very inefficient.
»
Printer-friendly version

1030 reads

PDF version
More in Tux Machines
Android Leftovers

Security Leftovers

Findings from a VanDyke Software-commissioned survey many firms continue to use weak security protocols abound for file transfer, which puts the business at risk to a cyberattack.

In 2018, the Chinese government barred Chinese security researchers from participating in hacking contests in foreign countries in a bid to keep the knowledge of disclosing software vulnerabilities in China itself. The decision affected popular hacking contests like Pwn2Own that were mostly dominated by Chinese participants. As a response to the ban, the Chinese government started organizing TianfuCup, for local security researchers.

Android Leftovers

The world's fastest supercomputers hit higher speeds than ever with Linux

Yes, there's a lot of talk now about how quantum computers can do jobs in 200 seconds that would take the world's fastest supercomputers 10,000 years. That's nice. But the simple truth is, for almost all jobs, supercomputers are faster than anything else on the planet. And, in the latest Top 500 supercomputer ratings, the average speed of these Linux-powered racers is now an astonishing 1.14 petaflops. The fastest of the fast machines haven't changed since the June 2019 Top 500 supercomputer list. Leading the way is Oak Ridge National Laboratory's Summit system, which holds top honors with an HPL result of 148.6 petaflops. This is an IBM-built supercomputer using Power9 CPUs and NVIDIA Tesla V100 GPUs.