The Document Foundation welcomes the release to OASIS of the TC Committee Draft of ODF Version 1.3 for ratification
Submitted by Roy Schestowitz on Friday 8th of November 2019 02:15:35 AM
Filed under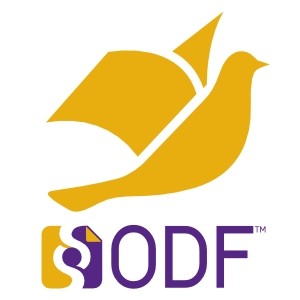 The Document Foundation welcomes the release to OASIS of TC Committee Draft of ODF Version 1.3 for ratification. At the end of the process, ODF Version 1.3 will be submitted to ISO to become a standard. The final approval is expected in late 2020 or early 2021.
Editing of ODF Version 1.3 Committee Draft has been sponsored by the Community of ODF Specification Maintainers (COSM), a project launched by The Document Foundation in 2017 with the donation of a seed of euro 10,000 to get the COSM project started, plus up to euro 20,000 to match each euro donated by other stakeholders.
So far, the COSM project has been backed by Microsoft, Collabora, the UK Government Digital Services, CIB, the European Commission's StandICT project and Open-Xchange. The money has been used to pay an editor to finalize the ODF 1.3 specification and manage it through the OASIS review and ratification process.
Major new features of ODF 1.3 are digital signature and OpenPGP-based XML encryption of documents, plus several improvements to features already available in ODF 1.2 like new polynomial and moving average regression types for charts, a new specification for number of decimal digits in number formatting, a special header/footer style for first page of documents, contextual spacing for paragraphs, additional type argument values for the WEEKDAY function, and the new text master template document type. Most of these new features have been contributed by developers at CIB, Collabora, Microsoft and The Document Foundation.
»
Printer-friendly version

3824 reads

PDF version
More in Tux Machines
Linux kernel report shows more than 20,000 contributors since beginning

As the use of Linux has grown, the number and variety of contributors has done likewise. The study found that from 2007 to 2019, there were 780,048 commits accepted into the Linux kernel from 1730 organisations. The top 20 can be seen in the chart in this article. In this table, unknown refers to contributions for which a supporting employer's existence could not be determined. None indicates the patches are from developers known to be working on their own time. The release model for the kernel now has four categories; Prepatch (or "-rc") kernels, Mainline, Stable, and Long Term Stable. Each release cycle begins with a two-week "merge window" when new features can be reviewed and then included in the git repository for the next release.

Puppy Linux 9.5 "FossaPup" Is Here to Revive Your Old PC, Based on Ubuntu 20.04 LTS

One of the coolest things about Puppy Linux is that it's a modular distribution, which means that it lets users swap out the kernel, apps and firmware in seconds. One top of that, it can be turned very easily into a minimal bare bones version just by removing a single file, followed by a reboot, of course. As its codename suggests, Puppy Linux 9.5 is based on Canonical's latest Ubuntu 20.04 LTS (Focal Fossa) operating system series. This means that users will have access to the official Ubuntu 20.04 LTS software repositories to install any packages they want.

Announcing Istio 1.6.10

This release contains bug fixes to improve robustness. This release note describes what's different between Istio 1.6.9 and Istio 1.6.10.

New GNOME Videos

Four days ago, the well-known Gnome environment came with a new release.

I keep hearing all this talk about a Gnome OS and so many people aren't bothering to read past the title and think this is somehow going to be some new major Linux distribution, it's not, it was never going to be and that was never the point of it.