Xfce 4.16 development phase starting
Submitted by Roy Schestowitz on Sunday 20th of October 2019 01:28:42 AM
Filed under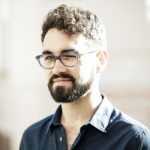 In the 4.14 cycle we tried to do a 1:1 port of what used to be our Gtk2 desktop environment, avoiding visual changes. In the 4.16 cycle we plan to harmonize the appearance of certain elements that either became inconsistent through the port or already were inconsistent before (e.g. toolbars or inline toolbars).
We will also play with client-side decorations where we feel it makes sense (for instance replacing the so-called XfceTitledDialog, that is used for all settings dialogs with a HeaderBar version). Before anyone gets too excited (both positively or negatively): It is not planned to redesign more complex applications (like Thunar) with Headerbars in 4.16. We will however try to keep the experience and looks consistent, which means gradually moving to client side decorations also with our applications (please note that client side decorations are not the same as HeaderBars!). Through this change e.g. "dark modes" in applications will look good (see the part about the Panel below).
Now before there is a shitstorm about this change I would kindly ask everyone to give us time to figure out what exactly we want to change in this cycle. Also, switching to client-side decorations alone is not a big visual departure – feel free to also dig through the client-side decorations page if you want to read/see more on this.
»
Printer-friendly version

2216 reads

PDF version
More in Tux Machines
Android Leftovers

pip 20.3 release

On behalf of the Python Packaging Authority, I am pleased to announce that we have just released pip 20.3, a new version of pip. You can install it by running `python -m pip install --upgrade pip`. This is an important and disruptive release -- we explained why in a blog post last year

Western Digital WD_BLACK SN850 NVMe PCIe 4.0 SSD Linux Performance

This month Western Digital introduced the WD_BLACK SN850 as the latest PCI Express 4.0 solid-state drive hitting the market. The WD_BLACK SN850 is a surprisingly strong performer if looking to upgrade to PCIe 4.0 solid-state storage, competing with the fastest of the consumer drives currently available. The WD_BLACK SN850 makes use of Western Digital's G2 controller and 96L TLC NAND flash memory. The 1TB drive being tested today is rated for 7,000 MB/s sequential reads and 5,300 MB/s sequential writes and 1 million IOPS for random reads and 720k IOPS for random writes.

GNU Octave 6.1 Released with Improvements / New Functions

GNU Octave 6.1 was released a few days ago with numerous improvements, bug-fixes, and a list of new functions. Changes in Octave 6.1 include... There's no PPA repository contains the new release package at the moment of writing. Before the official Snap package and the community maintained Flatpak package publish the new package, you can download & build GNU Octave from the source tarball...