Xfce 4.16 development phase starting
Submitted by Roy Schestowitz on Sunday 20th of October 2019 01:28:42 AM
Filed under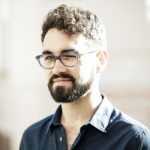 In the 4.14 cycle we tried to do a 1:1 port of what used to be our Gtk2 desktop environment, avoiding visual changes. In the 4.16 cycle we plan to harmonize the appearance of certain elements that either became inconsistent through the port or already were inconsistent before (e.g. toolbars or inline toolbars).
We will also play with client-side decorations where we feel it makes sense (for instance replacing the so-called XfceTitledDialog, that is used for all settings dialogs with a HeaderBar version). Before anyone gets too excited (both positively or negatively): It is not planned to redesign more complex applications (like Thunar) with Headerbars in 4.16. We will however try to keep the experience and looks consistent, which means gradually moving to client side decorations also with our applications (please note that client side decorations are not the same as HeaderBars!). Through this change e.g. "dark modes" in applications will look good (see the part about the Panel below).
Now before there is a shitstorm about this change I would kindly ask everyone to give us time to figure out what exactly we want to change in this cycle. Also, switching to client-side decorations alone is not a big visual departure – feel free to also dig through the client-side decorations page if you want to read/see more on this.
»
Printer-friendly version

1165 reads

PDF version
More in Tux Machines
8 great podcasts for open source enthusiasts

Where I live, almost everything is a 20- or 30-minute drive from my home, and I'm always looking for ways to use my car time productively. One way is by listening to podcasts on topics that interest me, so as an open source enthusiast, I subscribe to a variety of open source-related podcasts. Here are eight Linux and open source podcasts that I Iook forward to every week.

Leftovers: Certifications, KDE, Ubuntu and Security

Slow Connections Discriminated Against: Google Stadia and Google Chrome

With the Stadia streaming service from Google launching on November 19th for those with the Founder's Edition or Premiere Edition, they're finally revealing what will be available. It will only have 12, yes 12, titles at launch and a few of them are sequels. They are: Assassin's Creed Odyssey, Destiny 2, GYLT, Just Dance 2020, Kine, Mortal Kombat 11, Red Dead Redemption 2, Thumper, Tomb Raider + Rise + Shadow and lastly Samurai Showdown. The only title you will get included in the Stadia Pro subscription (three months free with the Founder/Premier Edition) is Destiny 2, all others you have to pay for. If you stop paying for Stadia Pro, you lose access to any free games claimed and only keep those you've paid for normally.

Chrome has successfully shamed web-sites not supporting HTTPS and now they are looking to call-out websites that do not typically load fast. Google announced today that they will begin marking websites that are often either loading slow or fast. Chrome developers are experimenting with ways to show whether a website typically loads fast or slow so the user is aware even before they navigate to a given web page or web app. The changes will be rolled out in future Chrome updates.

Shows and Screencasts: Linux Headlines, Frank Karlitschek, Linux Action News and OpenIndiana 2019.10 Run Through