Open Source technology is not secure is untrue and a myth: Manish Gupta of Liferay
Submitted by Roy Schestowitz on Monday 30th of September 2019 06:17:48 AM
Filed under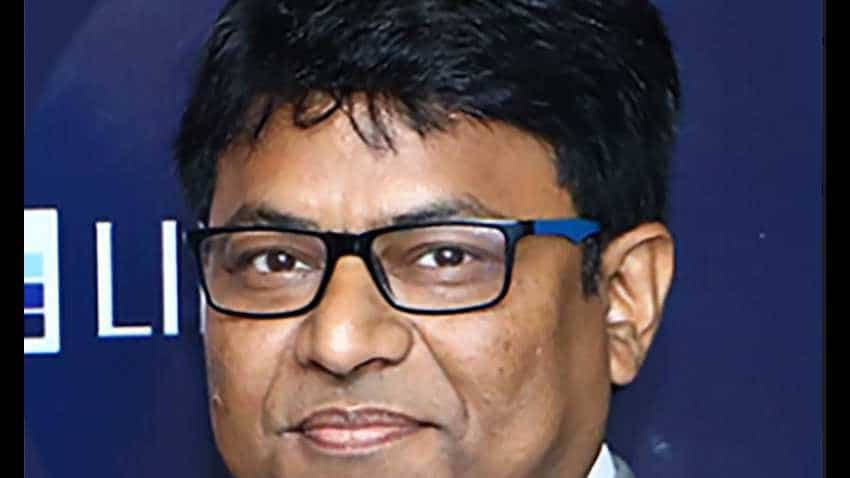 The era when open source technologies were considered as snowflakes is fading out. Just about 5 years ago there was a sense of scepticism from both businesses and investors end in investing time and money on open-source models. These models have now proved and earned their right place against the Proprietary technologies/businesses. The community developers understood and believed that they can collaborate and bring in (or disrupt) software which can be accessed, improved and enhanced as time moves on. This leads us to the era of open source technology which is now a collaborative space.
Thanks to the first generation of open source software companies like Windows, Linux, Red hat who started the revolution by building the software with the help of collaborative developer's community. To overcome the challenges faced by the first generation (low revenue generation and asynchronous collaboration), the second generation was started back by companies like Yahoo, Cloudera, Hortonworks to name a few. They followed the in-house development (instead of a collaborative community of developers) of the software and also they made some part of the software chargeable under a commercial license to combat the low-profit generation from software support services. This generation faced downsides in terms of high competition. The USP game became the most important factor in winning or losing clientele and business.
Now, we are in the third generation of open source technologies where we have worked on the challenges faced by the later generations. Now the in-house developers build 80-90 percent of the software leaving the rest to the clients who can shape and reshape as per their needs and requirements over the platform. Most importantly businesses are tapping into software as a cloud service model.
Open source technology can be rightly termed as a disruptive innovation. There is a shift of cost centre from operating cost (licensing) to capital expenditure (expense for customisation and in-house implementation). Most importantly and going by the data, open-source software has proved to produce better quality implementations than proprietary counterparts. We are following the best practices like Agile and Scrum, which improves the workflow and brings in rapid and more frequent development and release cycles without sacrificing time and quality.
»
Printer-friendly version

1963 reads

PDF version
More in Tux Machines
Linux Kernel and the Linux Foundation: x86-64 micro-architecture, NVMe ZNS and Community Specification

Stemming from the recent GNU glibc work on better handling modern CPU optimizations with newer instruction set extensions across Intel and AMD product families, the concept of x86-64 micro-architecture feature levels is being talked about by open-source/Linux developers. The idea of these feature levels is breaking up the supported instructions beyond base x86_64 into that of what is supported at reasonable times by both Intel and AMD processors. While newer Intel/AMD CPUs generally support more instruction set extensions, there are other headaches involved in the current handling of x86_64 CPU capabilities considering the likes of modern Intel Atom CPUs only supporting a sub-set of the extensions supported by Core and Xeon CPUs, thus coming up with these reasonably sane feature levels is being talked about by Red Hat developers with input from Intel and AMD engineers.

NVMe ZNS is for the Zoned Namespaces support that is part of the NVMe 2.0 specification debuting in H2'2020. ZNS is similar to existing SMR (Shingled Magnetic Recording) and ZBC (Zoned Block Commands) with allowing applications/software to control the placement of data on the NVMe SSD within zones rather than relying upon the SSD device exclusively for data placement. NVMe ZNS aims to improve solid-state drive lifetime with reducing write amplification, reducing latency, improving throughput, and potential TCO benefits.

       

According to the Linux Foundation, Open Standards are "specifications made available to the public, developed, and maintained via an inclusive, collaborative, transparent, and consensus-driven process." These standards allow for interoperability and data exchange among different products or services.  The Linux Foundation believes it's important to have a standards project because items like due process, balance, inclusiveness, and intellectual property clarity are important for developing open-source projects, and a standards project ensures there aren't any surprises regarding intellectual property down the line.  "The Community Specification builds on these best practices and brings them to the Git repository development environments that developers are already using. And it makes it easy to get started. You can start using the Community Specification by bringing its terms into your repository and getting to work — just like starting an open source project," the Linux Foundation wrote.

Python Programming

today's howtos

Slackel 7.3 Openbox

Slackel 7.3 Openbox has been released. Slackel is based on Slackware and Salix. Includes the Linux kernel 5.4.50 and latest updates from Slackware's 'Current' tree. The new version is available in 64-bit and 32-bit builds. The 64-bit iso image support booting on UEFI systems. Iso images are isohybrid. Iso images can be used as installation media.