German ministry hellbent on taking back control of 'digital sovereignty', cutting dependency on Microsoft
Submitted by Rianne Schestowitz on Thursday 19th of September 2019 08:51:40 PM
Filed under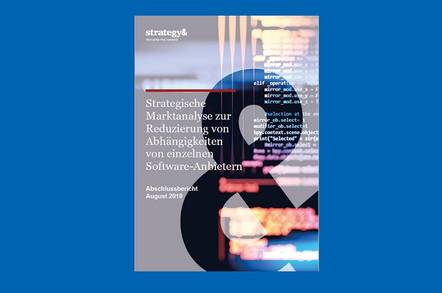 The Federal Ministry of the Interior (Bundesministerium des Innern or BMI) in Germany says it will reduce reliance on specific IT suppliers, especially Microsoft, in order to strengthen its "digital sovereignty".
In an official statement, the Federal Minister of the Interior Horst Seehofer states that "in order to ensure our digital sovereignty, we want to reduce dependencies on individual IT providers. We are also considering alternative programs to replace certain software. This will be done in close coordination with other EU countries."
BMI commissioned a strategic market analysis from consultants PwC, resulting in a paper that was published last month. The paper examines the risks inherent in IT dependency on commercial software vendors, with a particular focus on Microsoft because of the heavy use of its products and the way they are interconnected, especially Microsoft Office, Windows, Windows Server and Office 365.
»
Printer-friendly version

1264 reads

PDF version
More in Tux Machines
Leftovers: GNOME/GTK, Android-x86, Fedora, LibreOffice and More

Proprietary Software, Games, Patent Traps/Tax and Openwashing

Linux Devices/Open Hardware

Graphics: Gallium3D and AMDGPU

AMD developer Marek Olšák has landed a "mega cleanup" to the Gallium3D Mesa state tracker code around its NIR intermediate representation handling. As part of getting the NIR support in good enough shape for default usage by the RadeonSI driver, Marek has been working on a number of clean-ups involving the common Gallium / Mesa state tracker code for NIR.

It looks like as soon as Linux 5.5 is where the AMDGPU kernel driver could be ready with Panel Self Refresh (PSR) support for enabling this power-savings feature on newer AMD laptops. While Intel's Linux driver stack has been supporting Panel Self Refresh for years, the AMD support in their open-source Linux driver code has been a long time coming. We've seen them working towards the support since Raven Ridge and now it appears the groundwork has been laid and they are ready to flip it on within the Display Core "DC" code.