Debian 10 Buster with GNOME 3: I didn't expect it to be this fast, but that could be the SSD talking
Submitted by Roy Schestowitz on Wednesday 11th of September 2019 06:52:44 PM
Filed under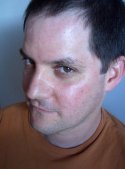 I don't know how much of it is Debian 10 and how much is swapping a 5400-RPM hard drive with an M.2 NVMe SSD, but my 2-year-old laptop is FLYING now that I've ditched Windows 10 and the 1 GB magnetic drive that came with it.
And this is with GNOME 3. The stock or lightly/heavily-favored desktop environment in Debian, Fedora and Ubuntu looks great, runs with no hesitation (in constrast to Windows 10) and doesn't have me thinking that I need anything else for speed-related reasons.
»
Printer-friendly version

847 reads

PDF version
More in Tux Machines
Android Leftovers

FreeBSD 12.1 Beta

The first BETA build of the 12.1-RELEASE release cycle is now available.

FreeBSD 12.0 is already approaching one year old while FreeBSD 12.1 is now on the way as the next installment with various bug/security fixes and other alterations to this BSD operating system. FreeBSD 12.1 has many security/bug fixes throughout, no longer enables "-Werror" by default as a compiler flag (Update: This change is just for the GCC 4.2 compiler), has imported BearSSL into the FreeBSD base system as a lightweight TLS/SSL implementation, bzip2recover has been added, and a variety of mostly lower-level changes. More details can be found via the in-progress release notes.

Graphics: DXVK, Nouveau

In time for any weekend gaming is the release of DXVK 1.4 as the latest big update to this Direct3D 11 over Vulkan implementation to boost the D3D11 Windows gaming performance with the likes of Wine and Valve's Steam Play (Proton). With DXVK 1.4 the Direct3D interfaces have been updated against D3D11.4, the latest D3D11 revision shipped by Windows 10 Build 1903. This update brings new API features but DXVK isn't yet supporting some of the optional features like tiled resources and conservative rasterization.

Going back to December 2017 we've been tracking the Red Hat led effort on improving Nouveau's OpenCL compute support that involves adding NIR/SPIR-V support and improvements to the Clover Gallium3D state tracker. To much surprise, this morning the SPIR-V support for this open-source NVIDIA driver was merged for Mesa 19.3.

Noctua NH-L9a-AM4: A Very Low-Profile AMD Ryzen Cooler

At just 37mm tall, the Noctua NH-L9a-AM4 is one of the shortest yet quite capable CPU heatsink fans we have seen yet for AMD Ryzen processors. When looking for a heatsink with a small stature for an AMD APU mini PC build for HTPC / file storage use-cases (more on that build in the next day or two), the Noctua NH-L9a-AM4 fit the criteria and so I went with that given the success with the many Noctua heatsinks we have used over the years. For those potentially interested in the NH-L9a-AM4 for an AMD APU like the new Ryzen 5 3400G or for lower-end Ryzen CPUs, I ran some benchmarks with this cooler.