AMD Ryzen 5 3600X & Ryzen 5 3400G Performance In Linux
Submitted by Rianne Schestowitz on Tuesday 10th of September 2019 11:45:22 PM
Filed under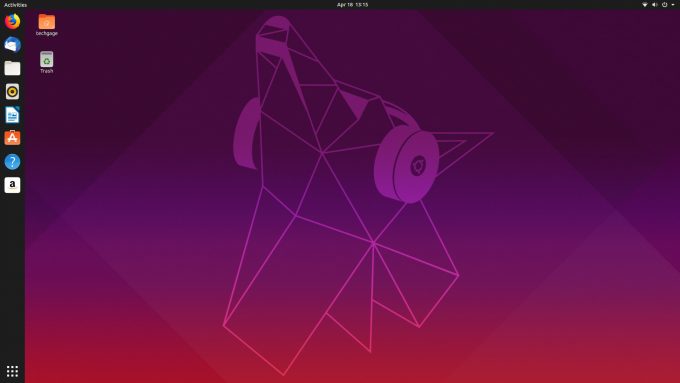 When we decided to tackle this article, we didn't expect it to require as much follow-up testing as it had. In fact, we had considered this article to be a "quick one", which seems laughable, looking back. Nonetheless, that's the way testing goes sometimes, and it at least keeps the thermal paste gods pleased.
As we saw with the 3700X over the 2700X, the 3600X exhibits some huge performance gains over the 2600X in some cases. We usually expect a certain level of advancement from one generation to the next, but AMD has really impressed us with its Zen 2 architecture. Some improvements might be 8%, but some others could be as high as 40%. All of that extra cache sure doesn't hurt.
»
Printer-friendly version

1862 reads

PDF version
More in Tux Machines
today's howtos

Programming Leftovers

We will be closing the collection of blog posts on October 5th. As a reminder, we plan to close the survey on September 24th, later this week.

Are you a Python developer brushing up on your skills before an interview? If so, then this tutorial will usher you through a series of Python practice problems meant to simulate common coding test scenarios. After you develop your own solutions, you'll walk through the Real Python team's answers so you can optimize your code, impress your interviewer, and land your dream job!

Exciting news: for the next week, all courses are free. Yup, every single course in every learning path is free from Sept 21-28. This free week includes all of our courses in R, Python, SQL, machine learning, Git, the command line, and much more! Even more exciting: complete at least one mission during this week and you'll unlock an additional prize: a downloadable data science career resources pack sent to your email! Now, it's easier than ever to go from total beginner to job-qualified using Dataquest. The paywall is down!

In the last couple of essays I described some of the parts of a SDF record then pointed out some of the ways to break simple SDF record tokenizers. In this essay I'll point out an documentation curiosity which makes it even harder to parse a molfile with simple tools, though until I wrote this essay I had never seen it in actual use.

Games: Unity, Super Slap Sisters, Ayo the Clown and Steam News Hub

Vulkan Graphics: Vulkan Portability Extension and More

The Vulkan Portability Extension (VK_KHR_portability_subset) has been released as part of the effort by The Khronos Group in getting Vulkan running on as many platforms as possible, including the likes of Apple macOS/iOS. The VK_KHR_portability_subset extension is about getting Vulkan up and running on non-Vulkan APIs, as opposed to the success we have already seen in areas like getting OpenGL or Direct3D atop Vulkan. The VK_KHR_portability_subset extension makes it easier for the likes of GFX-RS and MoltenVK for getting Vulkan running on platforms like Apple's operating systems where Vulkan is not supported and thus having to reside on top of say the Apple Metal API.

 

In Vulkan, a pipeline object is bound to the graphics pipeline for a given command buffer when a draw is about to take place. This pipeline object contains information about the draw state, and any time that state changes, a different pipeline object must be created/bound. This is expensive. Some time ago, Antonio Caggiano did some work to cache pipeline objects, which lets zink reuse them once they're created. This was great, because creating Vulkan objects is very costly, and we want to always be reusing objects whenever possible. Unfortunately, the core Vulkan spec has the number of viewports and scissor regions as both being part of the pipeline state, which means any time either one changes the number of regions (though both viewport and scissor region counts are the same for our purposes), we need a new pipeline.