A Comprehensive Intro to Darktable: A Free Lightroom Alternative
Submitted by Roy Schestowitz on Sunday 8th of September 2019 06:13:57 AM
Filed under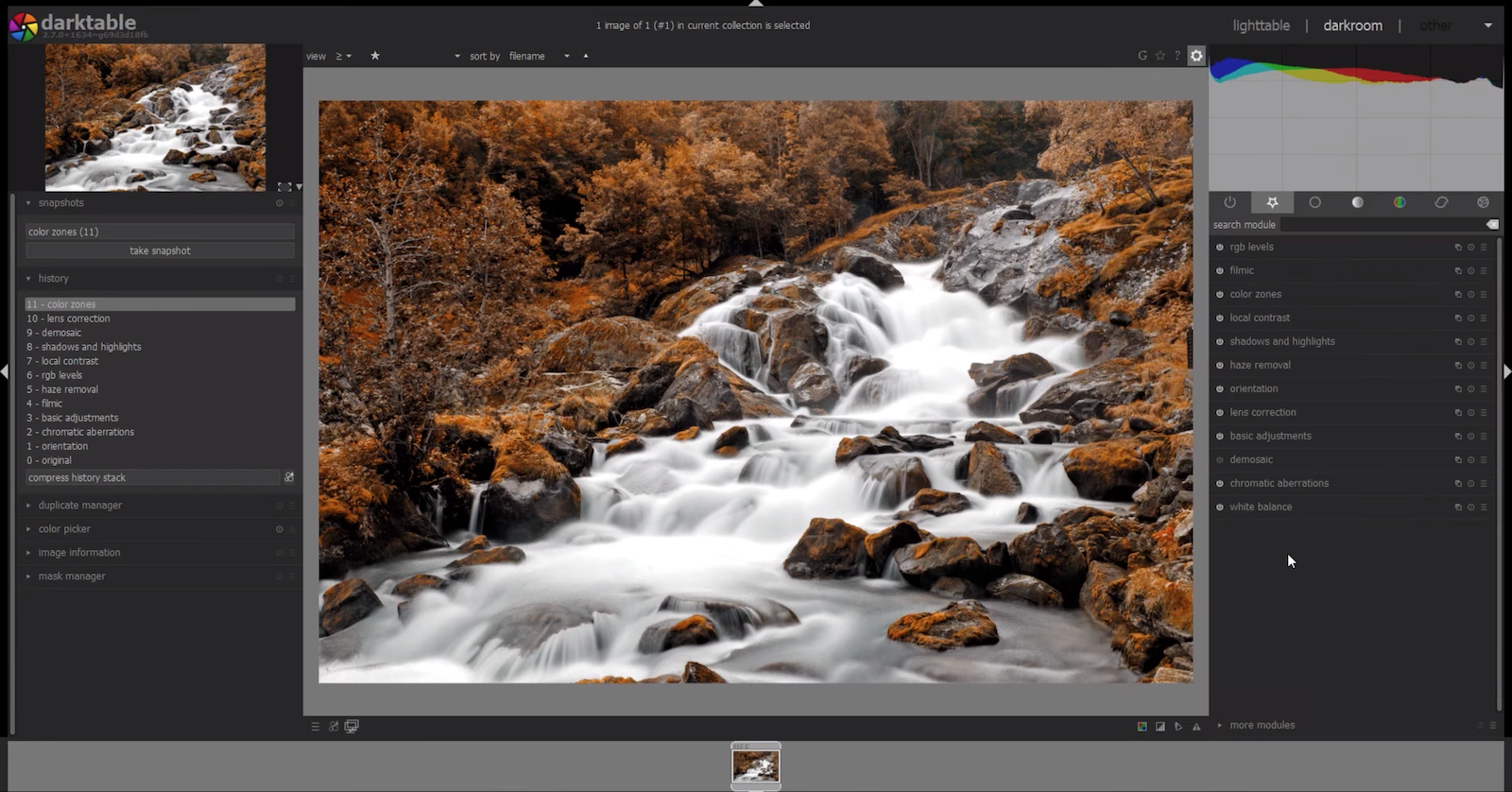 Anthony Morganti of IAmMrPhotographer.com recently teamed up with photographer and fellow YouTuber Rico Richardson to produce a comprehensive introduction to the popular (and free) Lightroom alternative Darktable. If you've been wanting to try this open source RAW editor but don't know where to start, this video is for you.
Richardson is an expert in Darktable who's created many a tutorial for the RAW processing software over on his own channel. This 10 minute tutorial is a bit more broad than all that: a beginner's guide that starts by showing you how to download the software off the Darktable website, moves into a detailed walkthrough of the user interface and available tools, and finishes off with a quick demonstration of Darktable's powerful masking features in action.
If you already have Darktable downloaded, skip to the 3:58 mark to jump right into the UI; and if you already understand the import settings in the Lighttable tab, you can skip straight to the tools overview and editing demonstration around 7:20.
»
Printer-friendly version

2191 reads

PDF version
More in Tux Machines
Try GNOME 3.38 Orbis

Congratulations to GNOME developers! We can already try version 3.38 "Orbis" right here right now. Simply grab Fedora or openSUSE at the latest development version as you can find Orbis in them. I share with you my experience in trying out Orbis below. Along with this short review I also include the links, video, and a lot of screenshots like usual. Enjoy!

Making Arch GNU/Linux 2020 Works with GLIM Multiboot USB

Continuing my business shipping computer installation media in Indonesia, recently I shipped Arch 2020 to South Sumatra the southern province in Sumatra Island along with other GNU/Linux operating systems. Apparently, nowadays Arch is a little bit different to earlier versions back in 2019 in which the ISO file contents changed by merely a character. Default GLIM configuration won't work anymore. Thus we need a change in the configurations so new Arch will work with GLIM once again. This tutorial brings you my custom change so Arch boots in multiboot way straight from the flash drive.

Programming and Hardware Hacking

Programming and Hardware Hacking