New OSGeoLive Release Opens Doors to Geospatial Worlds
Submitted by Rianne Schestowitz on Friday 6th of September 2019 06:01:43 PM
Filed under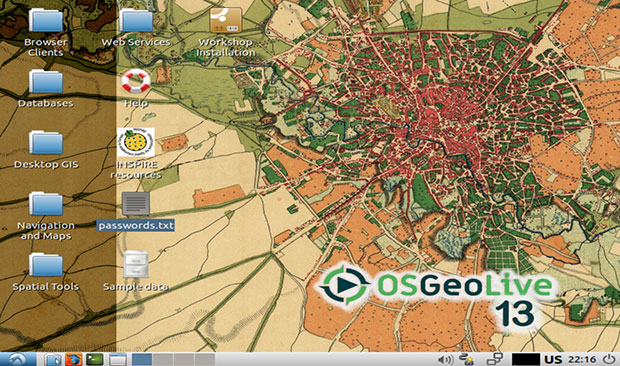 OSGeoLive is a unique Linux distro. It pulls together a large library of Linux tools and applications that support geospatial workloads. It is not designed to be a general usability Linux operating system, but if you add the software it's missing, you can happily use it for other computing tasks.
I was particularly intrigued by some of its standalone applications and Web app offerings. Browsing through this distro's feature tools was a fun-filled discovery experience.
Nothing needed to be set up or configured. One click led to another. With each new screen came interesting information that teased my inquisitive mind. The experience actually sparked an interest in the world of geospatial elements.
»
Printer-friendly version

1839 reads

PDF version
More in Tux Machines
NVIDIA GeForce vs. AMD Radeon Vulkan Neural Network Performance With NCNN

With having added Tencent's NCNN tests to the Phoronix Test Suite with Vulkan acceleration, here is a look at the real-world impact by using RealSR-NCNN for scaling up with RealSR. Various NVIDIA GeForce and AMD Radeon graphics cards were tested for this initial NCNN / RealSR-NCNN Vulkan comparison. This is our first time looking at how well Vulkan performs in this area with the current state of the Linux drivers. The GeForce hardware was tested with the latest 450 series proprietary driver while on the Radeon side it was with Linux 5.9 and Mesa 20.3-devel using the RADV Vulkan driver. One of the Tencent developers working on NCNN has commented as well that using RADV's ACO offers a big boost for the performance, which fortunately is the current default for the RADV Vulkan driver. Also: Phoronix Test Suite / OpenBenchmarking.org Now Has 600 Different Tests/Benchmarks

Kernel Space: Trenchboot, RAID10, Spelling Mistakes and Initcalls

Graphics: AMD, KWinFT and Zink

Mozilla: Firefox for Android Nightly and Surveillance ('Telemetry')