GNU Emacs 26.3 Released, How to Install it in Ubuntu 18.04
Submitted by Roy Schestowitz on Thursday 29th of August 2019 06:29:35 PM
Filed under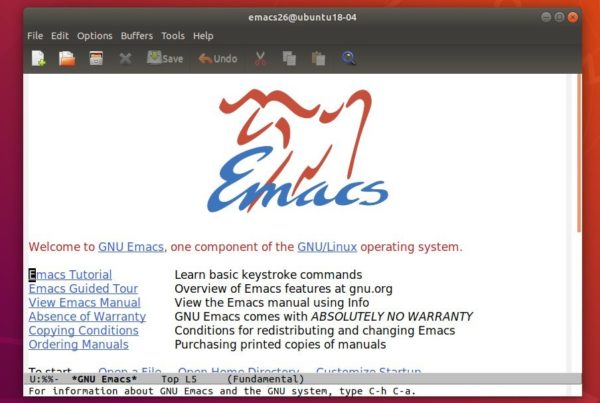 GNU Emacs text editor 26.3 was released last night. Here's how to install it in Ubuntu 18.04 and higher.
»
Printer-friendly version

8565 reads

PDF version
More in Tux Machines
Games: Valve, Hot Lava, Drawn Down Abyss and More

OpenZFS Could Soon See Much Better Deduplication Support

This is good news for OpenZFS performance assuming the dedup support is punctually opened up and is an acceptable state for quickly landing in this ZFS file-system code used by Linux with "ZFS On Linux" and in the process of by the likes of FreeBSD. The ZFS file-system has supported data deduplication for the past decade. However, it's not widely recommended due to being very heavy on RAM usage as well as relatively taxing on the CPU, so it will be interesting to see just how effective is the Panzura implementation.

today's howtos and programming leftovers

Become A Linux Foundation Certified Sysadmin

The Linux Foundation is offering beginner sysadmin and advanced sysadmin training and certification bundle at more than 65% off. You have better career prospect as a certified Linux professional.