Dutch cheesed off at Microsoft, call for Rexit from Office Online, Mobile apps over Redmond data slurping
Submitted by Rianne Schestowitz on Wednesday 31st of July 2019 08:33:54 AM
Filed under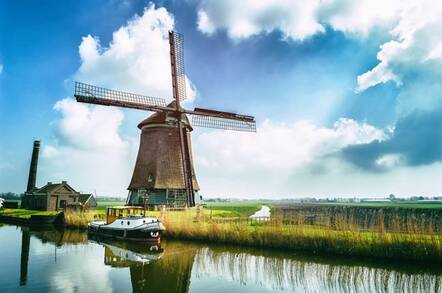 A report backed by the Dutch Ministry of Justice and Security is warning government institutions not to use Microsoft's Office Online or mobile applications due to potential security and privacy risks.
A report from Privacy Company, which was commissioned by the ministry, found that Office Online and the Office mobile apps should be banned from government work. The report found the apps were not in compliance with a set of privacy measures Redmond has agreed to with the Dutch government.
The alert notes that in May of this year Microsoft and the government of the Netherlands agreed to new privacy terms after a 2018 report, also compiled by Privacy Company, found that Office 365 ProPlus was gathering personal information on some 300,000 workers via its telemetry features and storing them in the US. These included such things such as email addresses and translation requests.
»
Printer-friendly version

1716 reads

PDF version
More in Tux Machines
Linux commands to display your hardware information

There are many reasons you might need to find out details about your computer hardware. For example, if you need help fixing something and post a plea in an online forum, people will immediately ask you for specifics about your computer. Or, if you want to upgrade your computer, you'll need to know what you have and what you can have. You need to interrogate your computer to discover its specifications. Alternatively, you could open up the box and read the labels on the disks, memory, and other devices. Or you could enter the boot-time panels—the so-called UEFI or BIOS panels. Just hit the proper program function key during the boot process to access them. These two methods give you hardware details but omit software information. Or, you could issue a Linux line command. Wait a minute… that sounds difficult. Why would you do this?

Android Leftovers

BlackWeb 1.2

BlackWeb is a penetration and security testing distribution based on Debian. The project's website presents the distribution's features as follows: BlackWeb is a Linux distribution aimed at advanced penetration testing and security auditing. BlackWeb contains several hundred tools which are geared towards various information security tasks, such as penetration testing, security research, computer forensics and reverse engineering. Starting from an appropriately configured LXDE desktop manager it offers stability and speed. BlackWeb has been designed with the aim of achieving the maximum performance and minimum consumption of resources. There are 32-bit (x86) and 64-bit (x86_64) builds of BlackWeb available on the distribution's website. I downloaded the 64-bit build which is 2.6GB in size. Booting from the media brings up a menu asking if we would like to try BlackWeb's live desktop, run the installer or run the graphical installer. Taking the live desktop options presents us with a graphical login screen where we can sign in with the username "root" and the password "blackweb".

Feh is a light-weight command-line image viewer for Linux

The default image viewer in most Linux distros is a fine option for many users, but if you want a distraction free alternative, Feh is a good option. Feh's interface is as barebones as it gets as it does not have any toolbars or buttons but is a command line interface application; because of that, it is very light on resources and still easy enough to use even for users who shy away from using the command line whenever possible.