PineBook Pro Arm Linux Laptop now up for pre-order for $199.99
Submitted by Rianne Schestowitz on Thursday 25th of July 2019 03:36:02 PM
Filed under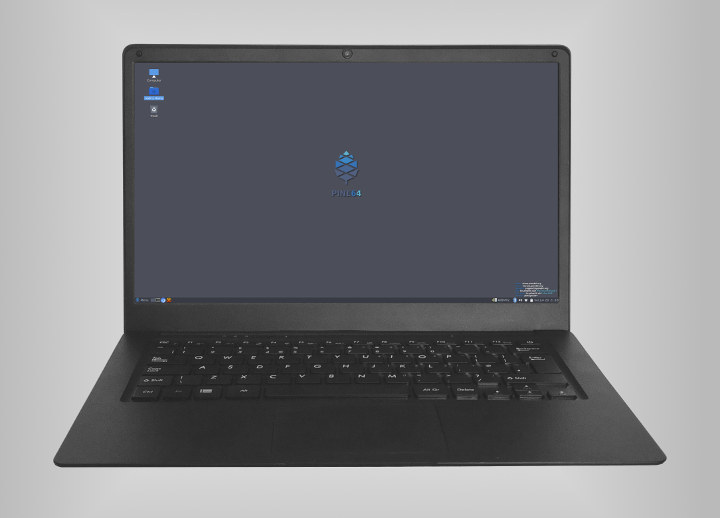 Pine64 unveiled a Pinebook Pro laptop prototype at FOSDEM 2019 as an update to the original Allwinner A64 powered Pinebook laptop, but instead of just being a toy to play with, Pinebook Pro aimed to be used as a daily driver thanks to a relatively powerful Rockchip RK3399 processor combined with 4GB RAM, and 64/128GB storage, and equipped with a 14″ Full HD display all for a target price of $200.
Last May, we noticed some good progress on the software development side with a demo showcasing Ubuntu & Debian with MATE desktop, 4K video playback, 3D graphics acceleration, and USB-C video output. The good news is that Pinebook Pro has just launched and can be pre-ordered for $199.99 on Pine64 store. [Update: If you are an existing forum member, you may want to redeem your coupon here]
»
Printer-friendly version

7223 reads

PDF version
More in Tux Machines
Android Leftovers

Stable kernels 5.3.11, 4.19.84, 4.14.154, 4.9.201, and 4.4.201

I'm announcing the release of the 5.3.11 kernel. All users of the 5.3 kernel series must upgrade. The updated 5.3.y git tree can be found at: git://git.kernel.org/pub/scm/linux/kernel/git/stable/linux-stable.git linux-5.3.y and can be browsed at the normal kernel.org git web browser: https://git.kernel.org/?p=linux/kernel/git/stable/linux-s...

Latest Banana Pi showcases a new quad -A7 SoC with FPGA extensions

The Banana Pi project and SunPlus have unveiled a "Banana Pi BPI-F2S" SBC with 40-pin RPi GPIO and an optional Artix-7 FPGA module. The SBC runs Linux on a new quad -A7 "SP7021" SoC from SunPlus and Tibbo with Arm9 and 8051 co-processors. The Banana Pi project has teamed with Taiwanese automotive infotainment manufacturer SunPlus Technology to create an industrial development board that showcases a new SP7021 (Plus1) SoC developed by SunPlus and Tibbo Technology. The upcoming, yet-to-be-priced Banana Pi BPI-F2S board, which was announced on Hackster.io, runs a Yocto-based Linux distribution on the quad-core Cortex-A7 SP7021.

WordPress 5.3 "Kirk"

5.3 expands and refines the block editor with more intuitive interactions and improved accessibility. New features in the editor increase design freedoms, provide additional layout options and style variations to allow designers more control over the look of a site. This release also introduces the Twenty Twenty theme giving the user more design flexibility and integration with the block editor. Creating beautiful web pages and advanced layouts has never been easier.