Cross Architecture Linux Containers
Submitted by Roy Schestowitz on Saturday 20th of July 2019 02:19:24 PM
Filed under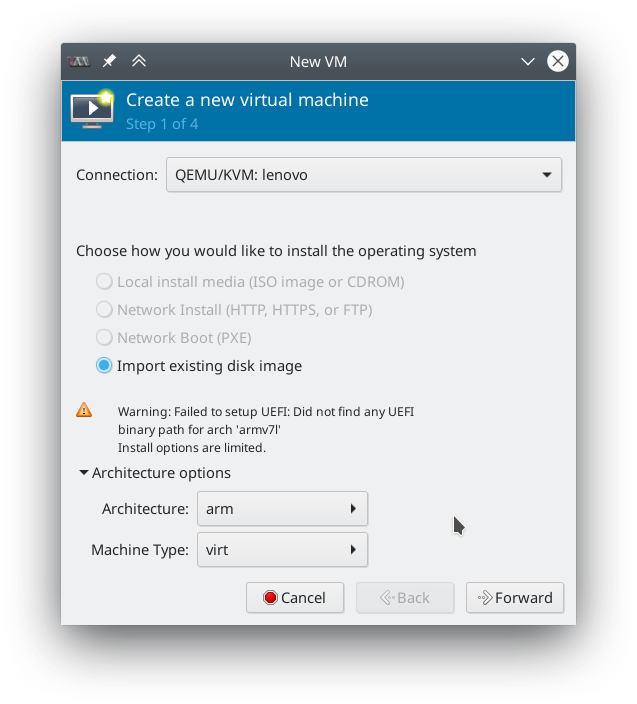 With more ARM based devices in the market, and with them getting more powerful every day, it is more common to see more of ARM images for your favorite Linux distribution. Of them, Debian has become the default choice for individuals and companies to base their work on. It must have to do with Debian's long history of trying to support many more architectures than the rest of the distributions. Debian also tends to have a much wider user/developer mindshare even though it does not have a direct backing from any of the big Linux distribution companies.
Some of my work involves doing packaging and integration work which reflects on all architectures and image types; ARM included. So having the respective environment readily available is really important to get work done quicker.
I still recollect back in 2004, when I was much newer to Linux Enterprise while working at a big Computer Hardware Company, I had heard about the Itanium 64 architecture. Back then, trying out anything other than x86 would mean you need access to physical hardware. Or be a DD and have shell access the Debian Machines.
With Linux Virtualization, a lot seems to have improved over time.
»
Printer-friendly version

1911 reads

PDF version
More in Tux Machines
KDE Frameworks 5.61, Applications 19.08 in FreeBSD

Recent releases were KDE Frameworks 5.61 and KDE Applications 19.08. These have both landed in the official FreeBSD ports tree, after Tobias did most of the work and I pushed the big red button. Your FreeBSD machine will need to be following current ports – not the quarterly release branches, since we don't backport to those. All the modern bits have arrived, maintaining the KDE-FreeBSD team's commitment to up-to-date software for the FreeBSD desktop. The one thing we're currently lagging on is Qt 5.13. There's a FreeBSD problem report tracking that update.

Dev branch moving towards Qt 6

As you know, Qt 5.14 will be branched pretty soon. After that I would expect that most new development work would start to be aimed towards Qt 6. As it looks right now, 5.15 will be a smaller release where we polish what we have in 5.14, and prepare some things for Qt 6. To reflect that and help us all understand that the development focus is now towards Qt 6, I would like to propose that dev becomes the Qt 6 branch after we branched away 5.14 (and we merge wip/qt6 back into dev). We can then either create a 5.15 branch at the same time, or slightly later, once 5.14 has stabilised a bit more (e.g. after the beta or RC). Also: Qt's Development Branch To Begin Forming Qt 6

Today in Techrights

How to Check Which Debian Version are you Running

Wondering which Debian version are you running? This tutorial teaches you several ways to check Debian version in the terminal.