CompuLab Turns An 8-Core/16-Thread Xeon, 64GB RAM, NVIDIA Quadro RTX 4000 Into Fan-Less Computer
Submitted by Rianne Schestowitz on Wednesday 17th of July 2019 05:50:40 PM
Filed under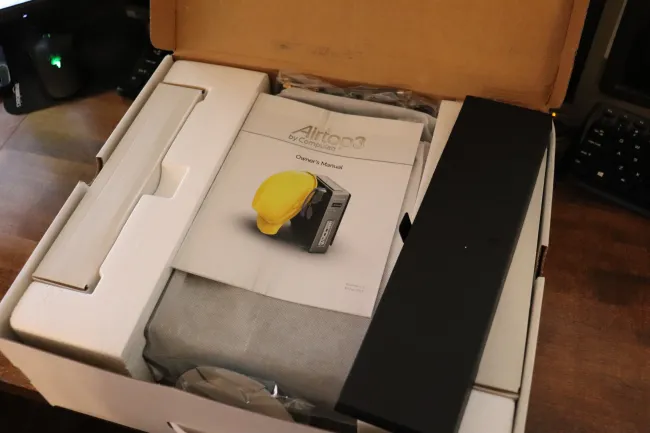 Three years ago we checked out the CompuLab Airtop as a high-performance fanless PC. Back then it was exciting to passively cool an Intel Core i7 5775C, 16GB of RAM, SATA 3.0 SSD, and a GeForce GTX 950 graphics card. But now in 2019 thanks to the continued design improvements by CompuLab and ever advancing tech, their newly-launched CompuLab 3 can accommodate an eight-core / sixteen-thread Xeon CPU, 64GB of RAM, NVMe SSD storage, and a NVIDIA Quadro RTX 4000 graphics card without any fans!
The Airtop 3 just arrived from Israel earlier this month and I've begun putting it through its paces with our Linux benchmarks. Over the weeks ahead I'll begin posting more benchmarks from this passively-cooled, industrial-grade PC with Intel Xeon E-2288G processor and RTX 4000 Turing graphics, but given the reader interest when CompuLab announced the Airtop 3 back in April, I'm just sharing some initial impressions and first round of performance data today.
»
Printer-friendly version

1462 reads

PDF version
More in Tux Machines
KDE Frameworks 5.61, Applications 19.08 in FreeBSD

Recent releases were KDE Frameworks 5.61 and KDE Applications 19.08. These have both landed in the official FreeBSD ports tree, after Tobias did most of the work and I pushed the big red button. Your FreeBSD machine will need to be following current ports – not the quarterly release branches, since we don't backport to those. All the modern bits have arrived, maintaining the KDE-FreeBSD team's commitment to up-to-date software for the FreeBSD desktop. The one thing we're currently lagging on is Qt 5.13. There's a FreeBSD problem report tracking that update.

Dev branch moving towards Qt 6

As you know, Qt 5.14 will be branched pretty soon. After that I would expect that most new development work would start to be aimed towards Qt 6. As it looks right now, 5.15 will be a smaller release where we polish what we have in 5.14, and prepare some things for Qt 6. To reflect that and help us all understand that the development focus is now towards Qt 6, I would like to propose that dev becomes the Qt 6 branch after we branched away 5.14 (and we merge wip/qt6 back into dev). We can then either create a 5.15 branch at the same time, or slightly later, once 5.14 has stabilised a bit more (e.g. after the beta or RC). Also: Qt's Development Branch To Begin Forming Qt 6

Today in Techrights

How to Check Which Debian Version are you Running

Wondering which Debian version are you running? This tutorial teaches you several ways to check Debian version in the terminal.