What is the Open Document Format (ODF), and how is it developed?
Submitted by Roy Schestowitz on Thursday 11th of July 2019 04:43:04 PM
Filed under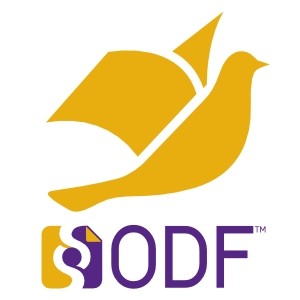 Open Document Format is LibreOffice's native file format. (If you have a file with a .odt, .ods, .odp or .odg extension, then it's an Open Document Text, Spreadsheet or Presentation file or Graphic respectively.)
ODF is developed by OASIS, then submitted to ISO (the International Organization for Standardization), and then adopted as a standard. There is also a working group at ISO, which by the way also works on OOXML – which can then ask questions about development, and so on.
For ODF we are now working on version 1.3. We had a "feature freeze" last summer. We have come so far that everything we wanted to have in it is available in the "editor version". Now we're going to fine-tune it, then we'll be back in summer – so that was a whole year. Then comes the coordination process at OASIS, so it usually takes two years until a new version of the standard is ready.
»
Printer-friendly version

1402 reads

PDF version
More in Tux Machines
Open Source platforms to now help students

The technical institutes in the State are now asked to use free and open-source software developed by a team, headed by the Ministry of Human Resource Development (MHRD). The MHRD has also promoted their FOSSEE (Free and Open Source Software for Education) projects which uses tools so that students can easily use them. Recently, the MHRD made a decision that FOSSEE should be promoted amongst the student community so they can aim at reducing dependency on proprietary software in educational institutions. The MHRD Minister Ramesh Pokhriyal Nishank too took to twitter urging students to use FLOSS tools in various languages to meet academic and research requirements.

today's howtos

While it may not be obvious to the casual user, Linux file systems have evolved significantly over the last decade or so to make them more resistant to corruption and performance problems. Most Linux systems today use a file system type called ext4. The "ext" part stands for "extended" and the 4 indicates that this is the 4th generation of this file system type. Features added over time include the ability to provide increasingly larger file systems (currently as large as 1,000,000 TiB) and much larger files (up to 16 TiB), more resistance to system crashes and less fragmentation (scattering single files as chunks in multiple locations) which improves performance.

If you are installing Tails into a VM for testing or anything else, always remember to mark the drive as a removable USB drive. Otherwise, the installation step will finish properly, but, you will get errors like the following screenshot while booting from the drive.

Security Leftovers

Linux-driven modules to showcase new MediaTek AIoT SoCs

Innocomm is prepping an "SB30 SoM" with the new quad -A35 MediaTek i300 followed by an "SB50 SoM" with an AI-equipped, octa-core -A73 and -A53 MediaTek i500. Both modules ship with Linux/Android evaluation kits. Innocomm, which has produced NXP-based compute modules such as the i.MX8M Mini driven WB15 and i.MX8M powered WB10, will soon try on some MediaTek SoCs for size. First up is an SB30 SoM due to launch in October that will run Linux or Android on MediaTek's 1.5GHz, quad-core, Cortex-A35 based MediaTek i300 (MT8362) SoC. In November, the company plans to introduce an SB50 SoM based on the MediaTek i500 (MT8385).