Endless OS 3.6.0 Released To Deliver A User-friendly Linux Experience
Submitted by Roy Schestowitz on Wednesday 12th of June 2019 09:18:01 AM
Filed under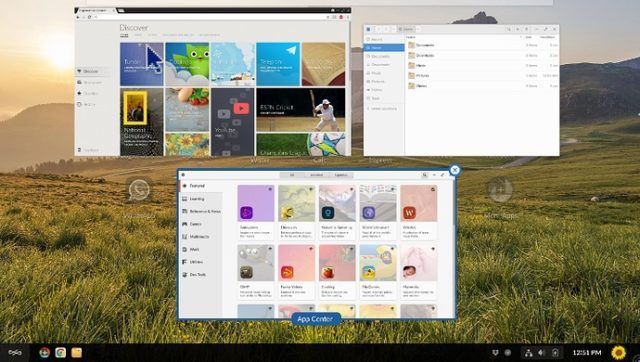 Endless Computers, which made waves a couple of years ago with the launch of Endless Mini, is also known for its Debian derivative Endless OS distribution. Featuring a highly-customized GNOME desktop, Endless OS makes use of lots of open source technologies to create a user-friendly operating system.
Endless OS is also known to let you download a "full" ISO image that comes loaded with more than 100 apps, making it useful without the need for connecting your computer to the web. The latest Endless OS 3.6.0 release further improves the experience by updating the packages to the latest version and adding new features. The updated packages are the latest versions from the Debian 'Buster,' which is the upcoming stable release.
»
Printer-friendly version

2032 reads

PDF version
More in Tux Machines
Dev branch moving towards Qt 6

As you know, Qt 5.14 will be branched pretty soon. After that I would expect that most new development work would start to be aimed towards Qt 6. As it looks right now, 5.15 will be a smaller release where we polish what we have in 5.14, and prepare some things for Qt 6. To reflect that and help us all understand that the development focus is now towards Qt 6, I would like to propose that dev becomes the Qt 6 branch after we branched away 5.14 (and we merge wip/qt6 back into dev). We can then either create a 5.15 branch at the same time, or slightly later, once 5.14 has stabilised a bit more (e.g. after the beta or RC). Also: Qt's Development Branch To Begin Forming Qt 6

Today in Techrights

How to Check Which Debian Version are you Running

Wondering which Debian version are you running? This tutorial teaches you several ways to check Debian version in the terminal.

Tilda: A Great Dropdown Terminal

If you need a full sized, full featured persistent terminal that appears and hides at a single keystroke, Tilda is your friend. Like most Free Software, it has too little documentation, and some conflicting documentation out on the web. That's OK, with this document make Tilda do a heck of a lot of what it was designed to do. This document didn't cover multiple Tilda instance or transparency, but I'm sure both will be easy for you to achieve with a little web search and experimentation.