Debian Project Leader Election 2019 Results (Sam Hartman Won)
Submitted by Roy Schestowitz on Sunday 21st of April 2019 03:00:32 PM
Filed under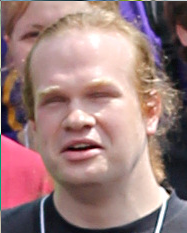 Hi,

The winner of the election is Sam Hartman.

The details of the results are available at:
https://vote.debian.org/2019/vote_001

Stats for the DPL votes:
|------+------+--------+-------+--------+---------+--------+-----------|
|      |  Num |        | Valid | Unique | Rejects |      % |  Multiple |
| Year |  DDs | Quorum | Votes | Voters |         | Voting | of Quorum |
|------+------+--------+-------+--------+---------+--------+-----------|
| 1999 |  347 | 27.942 |       |    208 |         | 59.942 |   7.44399 |
| 2000 |  347 | 27.942 |       |    216 |         | 62.248 |   7.73030 |
| 2001 |   ?? |     ?? |       |    311 |         |        |           |
| 2002 |  939 | 45.965 |   509 |    475 |     122 | 50.586 |  10.33395 |
| 2003 |  831 | 43.241 |   510 |    488 |     200 | 58.724 |  11.28559 |
| 2004 |  908 | 45.200 |   506 |    482 |      52 | 53.084 |  10.66372 |
| 2005 |  965 | 46.597 |   531 |    504 |      69 | 52.228 |  10.81615 |
| 2006 |  972 | 46.765 |   436 |    421 |      41 | 43.313 |   9.00246 |
| 2007 | 1036 | 48.280 |   521 |    482 |     267 | 46.525 |   9.98343 |
| 2008 | 1075 | 49.181 |   425 |    401 |      35 | 37.302 |   8.15356 |
| 2009 | 1013 | 47.741 |   366 |    361 |      43 | 35.636 |   7.56155 |
| 2010 |  886 | 44.648 |   459 |    436 |      88 | 49.210 |   9.76513 |
| 2011 |  911 | 45.274 |   402 |    392 |      93 | 43.030 |   8.65836 |
| 2012 |  948 | 46.184 |   436 |    403 |      72 | 42.511 |   8.72589 |
| 2013 |  988 | 47.149 |   402 |    390 |      73 | 39.474 |   8.27170 |
| 2014 | 1003 | 47.505 |   412 |    401 |      61 | 39.980 |   8.44117 |
| 2015 |  986 | 47.101 |   364 |    353 |      39 | 35.801 |   7.49454 |
| 2016 | 1023 | 47.977 |   286 |    282 |      74 | 27.566 |   5.87787 |
| 2017 | 1062 | 48.882 |   327 |    322 |      57 | 30.320 |   6.58729 |
| 2018 | 1001 | 47.457 |   343 |    333 |      53 | 33.266 |   7.01674 |
| 2019 | 1003 | 47.505 |   389 |    378 |      59 | 37.687 |   7.95701 |
|------+------+--------+-------+--------+---------+--------+-----------|


Kurt Roeckx
Debian Project Secretary
Also: DPL elections 2019, congratulations Sam Hartman!
Reference: Debian Project Leader Elections 2019
Phoronix: Sam Hartman Is Debian's Newest Project Leader, Aims To "Keep Debian Fun"
Old: People behind Debian: Sam Hartman, Kerberos package maintainer
»
Printer-friendly version

2071 reads

PDF version
More in Tux Machines
AMD Radeon VII Linux Performance vs. NVIDIA Gaming On Ubuntu For Q2'2019

It's been three months now since the AMD Radeon VII 7nm "Vega 20" graphics card was released and while we hopefully won't be waiting much longer for Navi to make its debut, for the time being this is the latest and great AMD Radeon consumer graphics card -- priced at around $700 USD. Here are some fresh benchmarks of the Radeon VII on Linux and compared to various high-end NVIDIA graphics cards while all testing happened from Ubuntu 19.04. Fortunately, the open-source Radeon VII Linux support is in fact in great shape. There was some confusion for some weeks and a lack of benchmarks recently since I had been unable to get my Vega 20 graphics card running reliably. Under different OpenGL/Vulkan workloads and even some desktop tasks, the graphics card would freeze and spewing from dmesg would most often be a load of VMC page faults and other errors stemming from AMDGPU. But after a lot of testing, ultimately it was figured out the graphics card became defective in some manner. The original card was a pre-launch Radeon VII review sample and was my lone Vega 20 GPU but has now been fortunately replaced by AMD. I received a new Radeon VII last week and since then has been under near constant load/testing. This new card has been working out well and I haven't encountered any issues with this retail card, unlike the woes I experienced with the original VII a few weeks after launch. It was a bit surprising the original Radeon VII failed especially without having done any over-clocking to it (granted was pushed very hard for a few weeks with all of my benchmarking workloads), but whatever the case, this retail Radeon VII is working out fine on Ubuntu 19.04 and various kernel/Mesa upgrades.

Android Leftovers

An Early Look At Some PHP 7.4 Performance Benchmarks

The initial PHP 7.4 Alpha 1 release is just two weeks away already... Curious about the performance of this yearly update to PHP7, I ran some benchmarks on the latest development code as of this morning compared to the earlier PHP7 releases and even PHP-8.0 that is in development on Git master. PHP 7.4 has been working on preloading options, short closures, custom object serialization, FFI work that didn't end up making it for PHP 7.3, the null coalescing assignment operator has been added, and various other changes. The PHP 7.4 alpha releases are supposed to kick off on 6 June while the betas will then fire up starting on 18 July followed by at least six release candidates beginning at the end of August. If all goes well, PHP 7.4.0 will make its debut around the end of November or early December. PHP-7.4 has been branched since January while PHP-8.0 development is on Git master for that next major PHP8 release with JIT functionality and other changes in the works.

Bringing the Benefits of Linux Containers to Operational Technology

Linux container technology was introduced more than a decade ago and has recently jumped in adoption in IT environments. However, the OT (operational technology) environments, typically made up of heterogenous embedded systems, have lagged in the adoption of container technologies, due to both the unique technology requirements and the business models that relied on proprietary systems. In this article, I explore recent innovation in open-source offerings that are enabling the use of containers in OT use cases, such as industrial control systems, IoT gateways, medical devices, Radio Access Network (RAN) products and network appliances. Enterprise IT leaders have adopted "cloud-native" computing architectures because of the innovation velocity and cost benefits derived by the approach. To leverage containers, developers segment applications into modular micro-services that enable flexible development and deployment models. These micro-services are then deployed as containers where the service itself is integrated with the required libraries and functions. On containerization, these application components have small footprints and fast speeds of deployment. The applications become highly portable across compute architectures due to the abstraction away from the hardware and the operating system.