Condres OS Conjures Up Pleasing Arch Linux Transition
Submitted by Rianne Schestowitz on Friday 19th of April 2019 12:36:35 AM
Filed under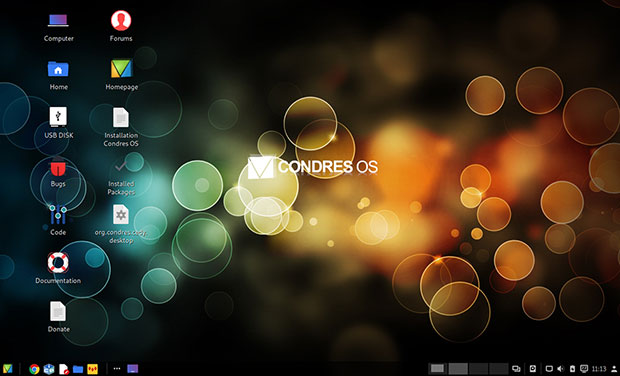 Working with an Arch-based Linux distro put me out of my Debian Linux comfort zone. I was pleased by how quickly I acclimated to Condres OS. The Condres/Arch-specific software was intuitive to use. The few times I needed to clarify an issue regarding software, the answer was readily available. Hopping from Linux Mint to Condres OS was an easy move.
That said, the other Condres OS desktop offerings should not pose any technical or usability challenges for new users coming from other computing platforms. For that matter, Condres OS in any desktop flavor should be a comfy fit on any hardware.
I tested Condres OS on one of the oldest laptops in my lingering collection. I ran the live session ISO on both new and old gear without experiencing any glitches. I installed it on a laptop running an Intel Core 2 DUO processor with 3GB RAM for more extensive testing. The next step is to install it on my primary desktop computer in place of the troublesome Linux Mint.
»
Printer-friendly version

2407 reads

PDF version
More in Tux Machines
Programming: Python, Vim, Go and More

It hasn't been long since we published PyCharm 2019.2 Beta, and now we're ready to share with you the second Beta build! The final release date is getting closer and closer, and while you wait, give PyCharm 2019.2 Beta #2 a go! Get the PyCharm 2019.2 Beta build from our website and try all the latest functionality.

In this article, we're going to dive deep into the vimrc file of Vim. Once you're inside the vimscript, it's easy to mess things up. That's why this rule of thumb will always be helpful in your journey with Vim. Don't put any line in vimrc that you don't understand.

Sometimes the question comes up about how CPU memory orderings work, and what they do. I hope this post explains it in a really accessible way.

Back in 2009, Google chose to name its latest programming language Go, a decision that is still giving it a migraine It could have called it "Google Go" to avoid confusion with Frank McCabe's Go! programming language. Despite criticism, it didn't do so. After almost a year of online grumbling, Google software engineer Russ Cox, in 2010, closed GitHub Issue #9, dismissing the complaints as "unfortunate." And the headaches over the thing's name still won't go away (no pun intended.) Last week, Google rebuffed a request to remove its logo from the Go website, golang.org, a change supported by some developers who feel Google takes Go developers for granted.

Games: Kubernetes Within the Context of Video Games, Please, RetroArch

Grant Shipley was recently in China for KubeCon, where he gave a keynote talk explaining the Kubernetes ecosystem within the context of Video Games. It's a fun way to examine the entire world of Kubernetes, from end to end, while also enabling Grant to make Mavis Beacon and Commodore 64 references. Take a gander!

Got a few minutes to burn? Why not try out the short experimental experience that Please offers. Developed by somewhat, it delivers something quite surreal and freaky.

Fans of retro (and not so retro) gaming will be pleased to hear that RetroArch is coming to Steam. Not familiar with RetroArch? It's a user-friendly GUI that makes use of the libretro API. That API allows developers to create, among other things, modular 'libretro' cores that act as game emulators for systems like the SNES, Mega Drive and Game Boy. The famed front-end for the popular Libretro API will be available to install on Steam for Windows from July 30. Linux and macOS versions will follow. The libretro cores that power RetroArch can be used with other compatible frontends (like GNOME Games app) but RetroArch is arguably the best one.

IBM, Red Hat and Fedora

Security: FOSS Updates, WhatsApp and Telegram, Windows as Malware and Respect to Fernando Corbató