Condres OS Conjures Up Pleasing Arch Linux Transition
Submitted by Rianne Schestowitz on Friday 19th of April 2019 12:36:35 AM
Filed under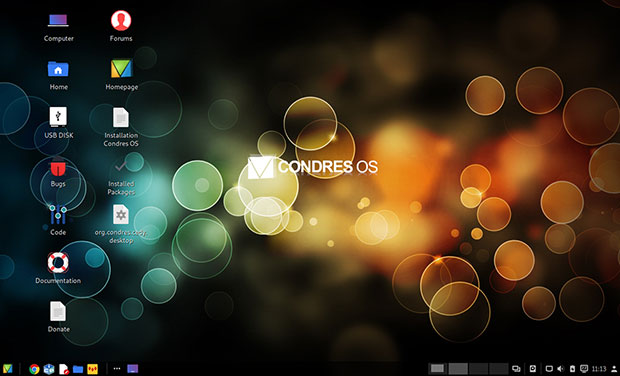 Working with an Arch-based Linux distro put me out of my Debian Linux comfort zone. I was pleased by how quickly I acclimated to Condres OS. The Condres/Arch-specific software was intuitive to use. The few times I needed to clarify an issue regarding software, the answer was readily available. Hopping from Linux Mint to Condres OS was an easy move.
That said, the other Condres OS desktop offerings should not pose any technical or usability challenges for new users coming from other computing platforms. For that matter, Condres OS in any desktop flavor should be a comfy fit on any hardware.
I tested Condres OS on one of the oldest laptops in my lingering collection. I ran the live session ISO on both new and old gear without experiencing any glitches. I installed it on a laptop running an Intel Core 2 DUO processor with 3GB RAM for more extensive testing. The next step is to install it on my primary desktop computer in place of the troublesome Linux Mint.
»
Printer-friendly version

2310 reads

PDF version
More in Tux Machines
Security Leftovers

today's howtos

Android Leftovers

A Look At The MDS Cost On Xeon, EPYC & Xeon Total Impact Of Affected CPU Vulnerabilities

This weekend I posted a number of benchmarks looking at the performance impact of the new MDS/Zombieload vulnerabilities that also included a look at the overall cost of Spectre/Meltdown/L1TF/MDS on Intel desktop CPUs and AMD CPUs (Spectre). In this article are similar benchmarks but turning the attention now to Intel Xeon hardware and also comparing those total mitigation costs against AMD EPYC with its Spectre mitigations. This article offers a look at the MDS/Zombieload mitigations on a 1st Gen Skylake Xeon Scalable server as well as a Kabylake Xeon E3 server for reference. Following that is a look at the total CPU vulnerability mitigation costs for 1st Gen Xeon Scalable, 2nd Gen Xeon Scalable (Cascade Lake), and an AMD EPYC 2P server as well for its Spectre mitigations. As expected given Intel's guidance last week of their latest Xeon processors being mitigated for MDS, indeed, the dual Xeon Platinum 8280 Cascade Lake server reported it was not affected by the MDS mitigations and thus not enabled. So for the MDS tests up first it's just some reference results using a dual Xeon Gold 6138 Skylake server running Ubuntu 19.04 with the Linux 5.0 patched kernel and reference results side-by-side for a separate Xeon E3-1275 v6 server.