4 use cases for Linux desktops in the enterprise
Submitted by Roy Schestowitz on Saturday 13th of April 2019 04:02:52 AM
Filed under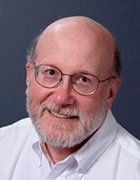 Access to specific applications. Organizations that run certain applications, such as high-end 3D graphics design and rendering, often choose Linux for desktops. Other specialized applications that may warrant a Linux desktop include financial modeling, data analytics, finite element design and other CPU-intensive tasks. In these scenarios, Linux offers improved performance, a common interface with related servers or supercomputers and an ongoing and data-intensive pipeline operation.
User preference. Certain power users with specialized skills may simply demand Linux for their desktops. Software developers or system administrators may work on Linux-based systems on a daily basis. It often makes sense for these users to run Linux on their desktops as well.
Some organizations adopt Linux for the desktop as a matter of preference and policy. Google, for example, provides and maintains its own Linux distribution, Goobuntu, for its staff to use.
Security, privacy or confidentiality. Linux is generally regarded as easier to maintain and more secure than Windows. The U.S. Department of Defense, for example, developed Lightweight Portable Security Linux, a Linux-based OS that government staff can use to log into secure networks from external and untrusted PCs. Users can install the OS on any PC from plug-in media such as a USB flash drive. The OS establishes and maintains a secure connection into the organization's networks and leaves no footprint behind when users shut it down.
Other Linux distributions such as Tails, IprediaOS, Whonix, Discreete Linux and the Qubes OS are designed specifically to meet stringent security requirements. Some organizations may decide that such options are just what they need to establish and maintain the highest possible security levels.
Also: Chrome 75 Dev brings USB support to Linux applications [Ed: Google reinventing the wheel here; it used Gentoo GNU/Linux to build ChromeOS and now it gradually 'gives back' what it took (or locked) away]
»
Printer-friendly version

3959 reads

PDF version