4 use cases for Linux desktops in the enterprise
Submitted by Roy Schestowitz on Saturday 13th of April 2019 04:02:52 AM
Filed under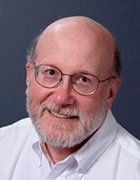 Access to specific applications. Organizations that run certain applications, such as high-end 3D graphics design and rendering, often choose Linux for desktops. Other specialized applications that may warrant a Linux desktop include financial modeling, data analytics, finite element design and other CPU-intensive tasks. In these scenarios, Linux offers improved performance, a common interface with related servers or supercomputers and an ongoing and data-intensive pipeline operation.
User preference. Certain power users with specialized skills may simply demand Linux for their desktops. Software developers or system administrators may work on Linux-based systems on a daily basis. It often makes sense for these users to run Linux on their desktops as well.
Some organizations adopt Linux for the desktop as a matter of preference and policy. Google, for example, provides and maintains its own Linux distribution, Goobuntu, for its staff to use.
Security, privacy or confidentiality. Linux is generally regarded as easier to maintain and more secure than Windows. The U.S. Department of Defense, for example, developed Lightweight Portable Security Linux, a Linux-based OS that government staff can use to log into secure networks from external and untrusted PCs. Users can install the OS on any PC from plug-in media such as a USB flash drive. The OS establishes and maintains a secure connection into the organization's networks and leaves no footprint behind when users shut it down.
Other Linux distributions such as Tails, IprediaOS, Whonix, Discreete Linux and the Qubes OS are designed specifically to meet stringent security requirements. Some organizations may decide that such options are just what they need to establish and maintain the highest possible security levels.
Also: Chrome 75 Dev brings USB support to Linux applications [Ed: Google reinventing the wheel here; it used Gentoo GNU/Linux to build ChromeOS and now it gradually 'gives back' what it took (or locked) away]
»
Printer-friendly version

3716 reads

PDF version
More in Tux Machines
GNU/Linux Rising (Latest News)

Security: BSDcan, Ransom and Exploits

The wifi network at BSDcan, really the UOttawa network, blocks a bunch of ports. This makes it difficult to connect to outside machines using "exotic" protocols, basically anything except http or https. There are many ways to resolve this, here's what I did.

Proven Data promised to help ransomware victims by unlocking their data with the "latest technology," according to company emails and former clients. Instead, it obtained decryption tools from cyberattackers by paying ransoms, according to Storfer and an FBI affidavit obtained by ProPublica.

Another US company, Florida-based MonsterCloud, also professes to use its own data recovery methods but instead pays ransoms, sometimes without informing victims such as local law enforcement agencies, ProPublica has found. The firms are alike in other ways. Both charge victims substantial fees on top of the ransom amounts. They also offer other services, such as sealing breaches to protect against future attacks. Both firms have used aliases for their workers, rather than real names, in communicating with victims.

The new project, named 0Day 'In the Wild', is basically a spreadsheet that Project Zero uses to track vulnerabilities exploited before they became known to the public or the vendor.

The spreadsheet currently lists over 100 vulnerabilities exploited in the wild since 2014. The table includes the flaw's CVE identifier, impacted vendor, impacted product, the type of vulnerability, a brief description, the date of its discovery, the date when a patch was released, a link to the official advisory, a link to a resource analyzing the flaw, and information on attribution.

Top Linux Server Vendors

This article offers a 2019 update on several of the world's top Linux server vendors, a very important but often mysterious section of the IT world that many people know little or nothing about. This is because Linux and its various flavors, called "distros" (for distributions), are underlying operating systems that run applications on servers and PCs and aren't adjusted or changed by users as a matter of routine. For public internet servers, Linux is dominant, powering about twice the number of hosts as Windows Server, which is trailed by many smaller players, including traditional mainframe OSes. The supercomputer field is completely dominated by Linux, with 100% of the TOP500 now running on various versions. Internet-based servers' market share can be measured with statistical surveys of publicly accessible servers, such as web servers, mail servers or DNS servers on the Internet: the operating systems powering such servers are found by inspecting raw response messages. This method gives insight only into market share of operating systems that are publicly accessible on the Internet. The Linux OS started out as being exclusive to regular x86 desktop PCs, but it has since found its way into everything from Android phones to Google Chromebooks to those powerful super-servers mentioned above. IT decision-makers in the market for Linux servers should know that the very best Linux distros are tailored to specific types of users. Ubuntu, for instance, is very easy to use, because it's designed for newbies. On the other hand, Red Hat Enterprise Linux, openSUSE, CentOS and others designed for the data center require a lot more expertise. Also: Red Hat's Jim Whitehurst on the IBM Merger, SUSE and Ubuntu

Games: Deadly Days, Gaming Performance, Creating Evscaperoom

I'm really starting to like what Deadly Days is turning into. It's an Early Access game about directing a group of survivors through a Zombie apocalypse and it's really taking shape now. I've tested this one on and off since sometime around March last year, back then it was nothing but a shell. An interesting idea but it didn't really go anywhere. Pixelsplit now seem to have firmly found their feet, with each update making parts of the game make more sense, become bigger and more interesting. It's now actually more of a survival game and not just a town exploration game with zombies.

Yesterday I published some initial MDS/Zombieload mitigation impact benchmarks while coming out still later today is much more data looking at the CPU/system performance impact... But is the gaming performance impaired by this latest set of CPU side-channel vulnerabilities? With the Spectre/Meltdown mitigations, the gaming performance fortunately wasn't impaired by those mitigations. In fact, it was pretty much dead flat. With my testing thus far of the MDS/Zombieload mitigations on Linux, there does appear to be a slight difference in the rather CPU-bound scenarios compared to Spectre/Meltdown, but still it should be negligible for gamers. Well, that is at least with the higher-end hardware tested thus far, over the weekend I'll be running some gaming tests on some low-end processors/GPUs.

Over the last month (April-May 2019) I have taken part in the Mud Coder's Guild Game Jam "Enter the (Multi-User) Dungeon". This year the theme for the jam was One Room. The result was Evscaperoom, an text-based multi-player "escape-room" written in Python using the Evennia MU* creation system. You can play it from that link in your browser or MU*-client of choice. If you are so inclined, you can also vote for it here in the jam (don't forget to check out the other entries while you're at it). This little series of (likely two) dev-blog entries will try to recount the planning and technical aspects of the Evscaperoom. This is also for myself - I'd better write stuff down now while it's still fresh in my mind!