4 use cases for Linux desktops in the enterprise
Submitted by Roy Schestowitz on Saturday 13th of April 2019 04:02:52 AM
Filed under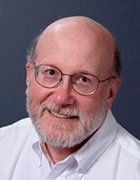 Access to specific applications. Organizations that run certain applications, such as high-end 3D graphics design and rendering, often choose Linux for desktops. Other specialized applications that may warrant a Linux desktop include financial modeling, data analytics, finite element design and other CPU-intensive tasks. In these scenarios, Linux offers improved performance, a common interface with related servers or supercomputers and an ongoing and data-intensive pipeline operation.
User preference. Certain power users with specialized skills may simply demand Linux for their desktops. Software developers or system administrators may work on Linux-based systems on a daily basis. It often makes sense for these users to run Linux on their desktops as well.
Some organizations adopt Linux for the desktop as a matter of preference and policy. Google, for example, provides and maintains its own Linux distribution, Goobuntu, for its staff to use.
Security, privacy or confidentiality. Linux is generally regarded as easier to maintain and more secure than Windows. The U.S. Department of Defense, for example, developed Lightweight Portable Security Linux, a Linux-based OS that government staff can use to log into secure networks from external and untrusted PCs. Users can install the OS on any PC from plug-in media such as a USB flash drive. The OS establishes and maintains a secure connection into the organization's networks and leaves no footprint behind when users shut it down.
Other Linux distributions such as Tails, IprediaOS, Whonix, Discreete Linux and the Qubes OS are designed specifically to meet stringent security requirements. Some organizations may decide that such options are just what they need to establish and maintain the highest possible security levels.
Also: Chrome 75 Dev brings USB support to Linux applications [Ed: Google reinventing the wheel here; it used Gentoo GNU/Linux to build ChromeOS and now it gradually 'gives back' what it took (or locked) away]
»
Printer-friendly version

2460 reads

PDF version
More in Tux Machines
Games: Killer Chambers, Elsewhere, Save Koch

Think you're made of tougher stuff? Killer Chambers will probably test you, given how you need some seriously slick reaction times and a good memory to survive it.

For those who love their Minecraft-like games, Elsewhere from the developer of Hearthlands might be one to keep an eye on. Early days for it currently, so I will be keeping tabs on this one to see if they manage to make it into something special. I actually quite liked Hearthlands, so I'm keen to see more from this developer.

In Save Koch you play as mafia kingpin, Jeffrey Koch, who is under threat from a hidden mastermind trying to take your place. It released last week with same-day Linux support, as the first game from developer Wooden Monkeys.

KDE Discover, Debian 10 With KDE Plasma, and GNOME Themes

I absolutely did, and here you go! The culmination of ten years of scheming and plotting has come to fruition, and we finally have a way to deliver software in a more social fashion. Now, I realise you are going to scream at us all and say distributions are great at this. They totally are, and that's not the point here, and i would like if we could aim that discussion elsewhere (you will notice how Discover still very much has all the distribution packages up front and centre, particularly in the last screenshot).

In this video, we look at Debian 10 Weekly Hybrid Builds KDE Plasma.

Stilo is a pack of clean, minimalistic, yet stylish GTK themes for the GNOME desktop. It consists on 2 main themes, Stilo and Stiloetto, each with light and dark variations. A GNOME Shell theme is also available. Both Stilo and Stiloetto use gray with bits of blue, the difference being that Stilo is completely flat and square, while Stiloetto uses a slight gradient for header bars, and slightly rounded corners for application windows, and elements like buttons and drop-downs.

Android Leftovers

Ubuntu 19.10 Daily Builds Are Now Available to Download

While the Ubuntu 19.04 (Disco Dingo) just hit the streets at the end of last week, Canonical's Ubuntu team are already working on the next release, Ubuntu 19.10, which doesn't have a codename at the moment of writing, but we do know that it will be an "Eoan" animal that start with the letter E. Until Canonical decided to give Ubuntu 19.10 a proper codename, early adopters and testers can now download the daily build ISO images, which are available for Ubuntu Desktop and Ubuntu Server, as well as the official flavors, including Kubuntu, Lubuntu, Xubuntu, Ubuntu MATE, Ubuntu Budgie, and Ubuntu Kylin.