The Demise of Google+ and the Case for FOSS
Submitted by Rianne Schestowitz on Monday 8th of April 2019 02:02:31 PM
Filed under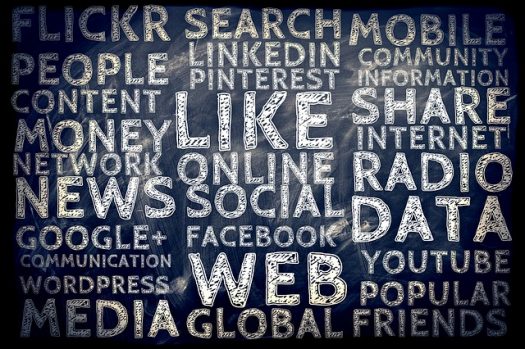 So much for Google+. As of April 2, 2019, the social media site's personal accounts are no longer available for posting or comments, although for the time-being users can still access their accounts for downloading data. News of the shutdown proved surprisingly disturbing to me, reminding me of why I have used free and open source software exclusively for years.
Personally, I never warmed to Google+. Although I used it almost from the start, for me it was always a poor third to Facebook and Twitter among social sites. Although it often had better discussions, it wasn't where most of my friends and acquaintances were — which, after all, is what social media is about. I would post a few times a week, and respond to comments, but I rarely checked other accounts, and never took part in any groups. Still, I would usually login for a few minutes before beginning my day's work.
Yet somehow I couldn't let the news go. In the last month of Google+'s existence I found myself counting down the days. On the morning it was shuttered, I automatically started to go the site, and when I remembered it was no longer active, I had a flash of anger I couldn't explain. Before I knew it, I was having a flashback to the mid-1990s and the end of OS/2. Once again, a company was making decisions that affected my computer use without bothering to consult me.
»
Printer-friendly version

1127 reads

PDF version
More in Tux Machines
Security Leftovers

today's howtos

Android Leftovers

A Look At The MDS Cost On Xeon, EPYC & Xeon Total Impact Of Affected CPU Vulnerabilities

This weekend I posted a number of benchmarks looking at the performance impact of the new MDS/Zombieload vulnerabilities that also included a look at the overall cost of Spectre/Meltdown/L1TF/MDS on Intel desktop CPUs and AMD CPUs (Spectre). In this article are similar benchmarks but turning the attention now to Intel Xeon hardware and also comparing those total mitigation costs against AMD EPYC with its Spectre mitigations. This article offers a look at the MDS/Zombieload mitigations on a 1st Gen Skylake Xeon Scalable server as well as a Kabylake Xeon E3 server for reference. Following that is a look at the total CPU vulnerability mitigation costs for 1st Gen Xeon Scalable, 2nd Gen Xeon Scalable (Cascade Lake), and an AMD EPYC 2P server as well for its Spectre mitigations. As expected given Intel's guidance last week of their latest Xeon processors being mitigated for MDS, indeed, the dual Xeon Platinum 8280 Cascade Lake server reported it was not affected by the MDS mitigations and thus not enabled. So for the MDS tests up first it's just some reference results using a dual Xeon Gold 6138 Skylake server running Ubuntu 19.04 with the Linux 5.0 patched kernel and reference results side-by-side for a separate Xeon E3-1275 v6 server.