The Demise of Google+ and the Case for FOSS
Submitted by Rianne Schestowitz on Monday 8th of April 2019 02:02:31 PM
Filed under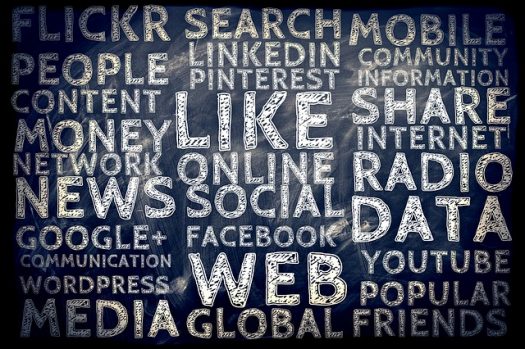 So much for Google+. As of April 2, 2019, the social media site's personal accounts are no longer available for posting or comments, although for the time-being users can still access their accounts for downloading data. News of the shutdown proved surprisingly disturbing to me, reminding me of why I have used free and open source software exclusively for years.
Personally, I never warmed to Google+. Although I used it almost from the start, for me it was always a poor third to Facebook and Twitter among social sites. Although it often had better discussions, it wasn't where most of my friends and acquaintances were — which, after all, is what social media is about. I would post a few times a week, and respond to comments, but I rarely checked other accounts, and never took part in any groups. Still, I would usually login for a few minutes before beginning my day's work.
Yet somehow I couldn't let the news go. In the last month of Google+'s existence I found myself counting down the days. On the morning it was shuttered, I automatically started to go the site, and when I remembered it was no longer active, I had a flash of anger I couldn't explain. Before I knew it, I was having a flashback to the mid-1990s and the end of OS/2. Once again, a company was making decisions that affected my computer use without bothering to consult me.
»
Printer-friendly version

1225 reads

PDF version
More in Tux Machines
Network Security Toolkit 30-11210

We are pleased to announce the latest NST release: "NST 30 SVN:11210". This release is based on Fedora 30 using Linux Kernel: "kernel-5.1.17-300.fc30.x86_64". This release brings the NST distribution on par with Fedora 30.

Univention Corporate Server 4.4-1/Point Release UCS 4.4-1: performance improvements, app recommendations and UDM REST API Beta

There are significant performance improvements for managing the contents of the directory service via UDM, especially for application scenarios with complex structures. There have also been further minor improvements in DNS management, where the search for IP addresses is now enabled in further modules, as well as in the use of standard containers of domain controller objects. A brand new feature is the REST API for UDM, which considerably facilitates the integration of UDM with other applications. This REST API has been released as beta version for the time being. After further tests and improvements we plan to release a stable version in autumn.

Proxmox VE 6.0 released!

We're excited to announce the final release of our Proxmox VE 6.0! It's based on the great Debian 10 codename "Buster" and the latest 5.0 Linux kernel, QEMU 4.0, LXC 3.1.0, ZFS 0.8.1, Ceph 14.2, Corosync 3.0, and more. This major release includes the latest Ceph Nautilus feautures and an improved Ceph management dashboard. We have updated the cluster communication stack to Corosync 3 using Kronosnet, and have a new selection widget for the network making it simple to select the correct link address in the cluster creation wizard. With ZFS 0.8.1 we have included TRIM support for SSDs and also support for native encryption with comfortable key-handling.

today's howtos