Sweet Home 3D: An open source tool to help you decide on your dream home
Submitted by Rianne Schestowitz on Friday 15th of March 2019 03:20:31 PM
Filed under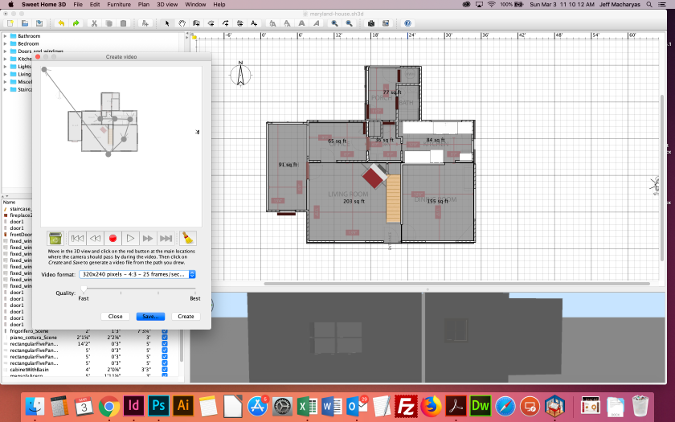 I recently accepted a new job in Virginia. Since my wife was working and watching our house in New York until it sold, it was my responsibility to go out and find a new house for us and our cat. A house that she would not see until we moved into it!
I contracted with a real estate agent and looked at a few houses, taking many pictures and writing down illegible notes. At night, I would upload the photos into a Google Drive folder, and my wife and I would review them simultaneously over the phone while I tried to remember whether the room was on the right or the left, whether it had a fan, etc.
»
Printer-friendly version

1449 reads

PDF version
More in Tux Machines
today's howtos

KDE Usability & Productivity: Week 71

Hot on the heels of last week, this week's Usability & Productivity report continues to overflow with awesomeness. Quite a lot of work what you see featured here is already available to test out in the Plasma 5.16 beta, too!

today's howtos

Intro to Devuan GNU+Linux, A Great Operating System without Systemd

Devuan GNU+Linux is the first free software operating system to promote Init Freedom campaign. Devuan is a modified Debian GNU/Linux without systemd init system. Devuan Desktop comes with XFCE and bunch of free applications such as LibreOffice and GIMP. Current Devuan release is 2.0 codenamed "Ascii" which is released in 2018. Devuan supports both PC 32-bit and 64-bit, as well as embedded computers like Raspberry Pi, Nokia 900, and so on. Devuan makes everything more interesting as it provides an SDK to enable programmers create new GNU/Linux distro and Refracta Installer to enable casual users create a remaster or a custom LiveCD. To make you even more interested, thanks to Devuan, now we see new distros like Etertics and Maemo Leste, both as desktop and mobile OSes, developed without systemd. This intro article explains in brief what is Devuan, where to get it, the init system used, the desktop, and several more things. Finally, I hope you will give Devuan a try and like it.