Mageia 7 beta 2 is out!
Submitted by Roy Schestowitz on Sunday 24th of February 2019 12:04:41 PM
Filed under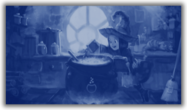 We are very proud to announce that Mageia 7 beta 2 is available for everyone to download!
This new beta comes with lots of bugfixes and updates, and it is one of our best beta releases.
Of course, there is still a lot of work to come before Mageia 7 is ready: a big Qt and Plasma update (5.15), a Gnome update (3.32 as soon it is released), and more checks on 32-bit hardware as well as the artwork for Mageia 7. For that, we will have a beta 3 set of images. We are all looking forward to implementing these changes and getting all of the rough edges polished out with all of the help from the community.
This release includes the Classical Installer as well as the Live Images, with the standard lineup of architectures and Desktop Environments – 32 and 64-bit Classical Installers; 64-bit Plasma, GNOME and Xfce Live DVD's and a 32 bit Xfce Live DVD.
»
Printer-friendly version

3316 reads

PDF version
More in Tux Machines
Debian and Ubuntu Leftovers

Android Leftovers

Initial Fedora 32 vs. Fedora 33 Beta Benchmarks Point To Slightly Higher Performance

In addition to Fedora Workstation 33 switching to Btrfs, there are a number of key components updated in Fedora 33 as well as finally enabling link-time optimizations (LTO) for package builds that make this next Fedora Linux installment quite interesting from a performance perspective. Here are some initial benchmarks of Fedora Workstation 32 against the Fedora Workstation 33 Beta on an Intel Core i9 10900K system. Given the Fedora 33 beta release, here are our initial benchmarks of Fedora 33 that is due for its official release in late October. Over the past few days I've been testing the test compose of Fedora 33 Beta with all updates applied -- it's been quite a nice experience. There hasn't been any show-stopping bugs and all-around running nicely.

Second Beta out for Krita 4.4.0

Today, we're releasing Krita 4.4.0 beta 2: we found a number of regressions and release blocking bugs. This beta has Android builds too, since we fixed many issues with accessing files on Android: however, because we now add translations the APK files are too big for the Play Store, and you will have to download them from download.kde.org