postmarketOS at FOSDEM 2019
Submitted by Roy Schestowitz on Monday 11th of February 2019 01:34:18 AM
Filed under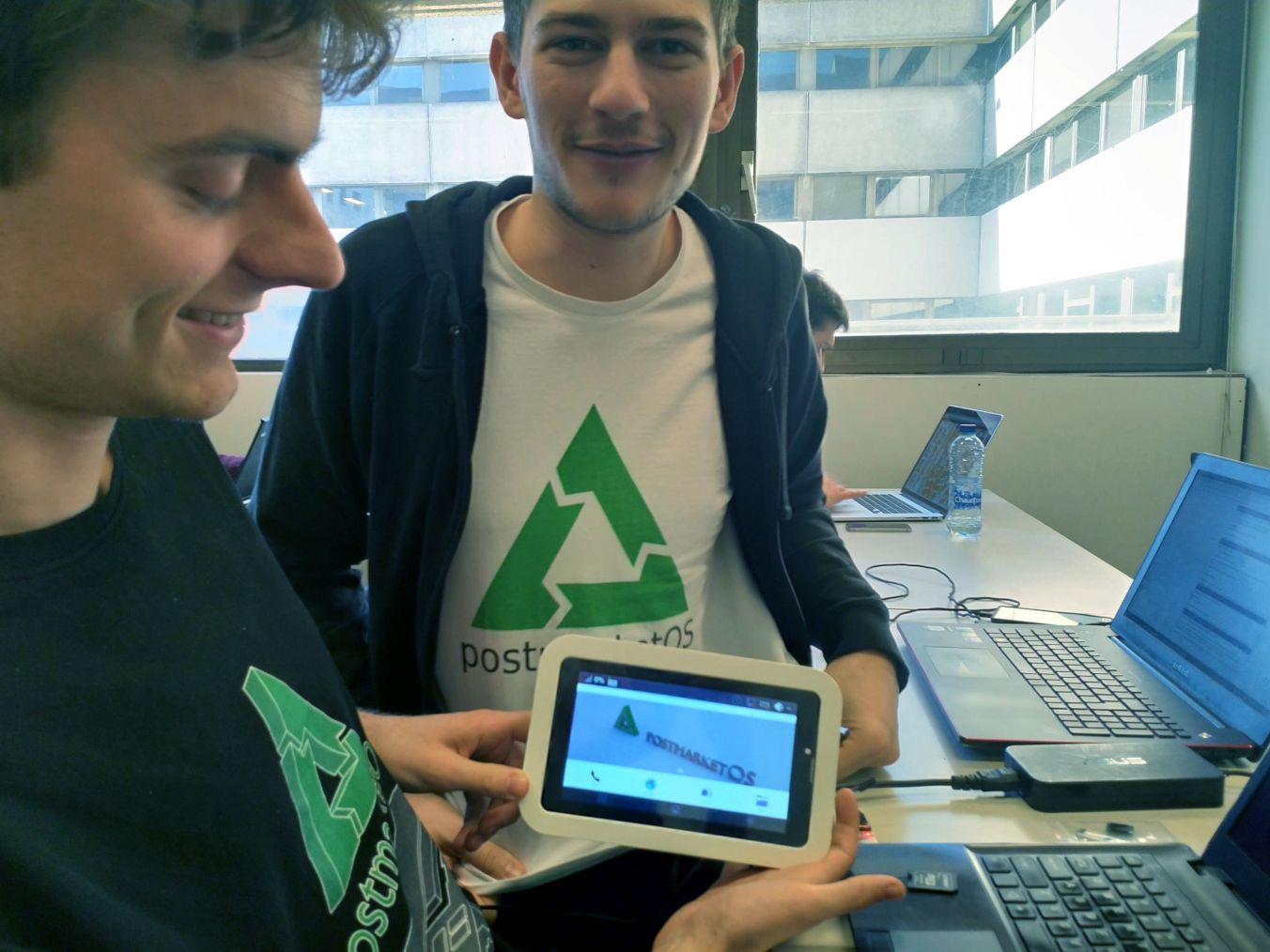 Last weekend was FOSDEM 2019, Europe's biggest event for open-source and free software developers to meet, share ideas and collaborate. A few postmarketOS developers and community members attended, as well as several other Linux phone project members. Of course, besides just walking around and attending several interesting talks, we also took this opportunity to do some work!
The PINE64 company was present with their own stand, and a PINE64 community meeting in the evening. They showed off their almost ready PinePhone development kits, and some other neat hardware like a fully open-source IP camera, their new Pinebook Pro and PineTablet. Since @z3ntu, @MartijnBraam and @PureTryOut took their Pine A64-LTS kits with them (which uses basically the same hardware as will be in the PinePhone), we decided to do some work improving our port, and we got the screen working for the first time!
»
Printer-friendly version

3798 reads

PDF version
More in Tux Machines
today's howtos

Wine 4.0.2 Released

28 facts about Linux for its 28th birthday

Nearly three decades ago, Linus Torvalds sent the email announcing Linux, a free operating system that was "just a hobby" and not "big and professional like GNU." It's fair to say that Linux has had an enormous influence on technology and the world in general in the 28 years since Torvalds announced it. Most people already know the "origin story" of Linux, though. Here's 28 things about Linux (the kernel and larger ecosystem) you may not already know. 1 - Linux isn't very useful alone, so folks took to creating Linux distributions to bundle user software with it, make it usable and easier to install. The first Linux distribution was Softlanding Linux System (SLS), first released in 1992 and using the .96p4 Linux kernel. You could buy it on 5.25" or 3.5" floppies, or CD-ROM if you were high-tech. If you wanted a GUI, you needed at least 8MB of RAM. 2 - SLS didn't last, but it influenced Slackware Linux, which was first released in 1993 and is still under development today. Slackware is the oldest surviving Linux distribution and celebrated its 26th birthday on July 17th this year. 3 - Linux has the largest install base of any general purpose operating system. It powers everything from all 500 of the Top 500 Supercomputers to Android phones, Chomebooks, and all manner of embedded devices and things like the Kindle eBook readers and smart televisions. (Also the laptop used to write this post.)

Quick Guide to The Awesome GNOME Disk Utility

GNOME Disk Utility is an awesome tool to maintain hard disk drives that shipped with Ubuntu. It's called simply "Disks" on start menu on 19.04, anyway. It's able to format hard disks and USB sticks, create and remove partitions, rename partitions, and check disk health. Not only that, it also features writing ISO into disk and vice versa, create ISO image of a disk. This tutorial explains in brief how to use it for 8 purposes. Let's go!