1080p/1440p Linux Gaming Performance For Radeon RX 590/Vega & NVIDIA 1060/1070/1080/2060/2070
Submitted by Rianne Schestowitz on Saturday 12th of January 2019 01:18:43 AM
Filed under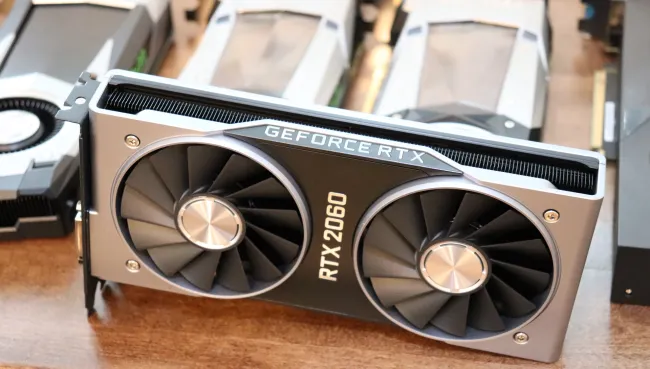 Complementing the benchmarks done earlier this week in the our NVIDIA GeForce RTX 2060 Linux review, here are more benchmarks of the GeForce RTX 2060 $349 USD graphics card that is beginning to ship next week. This article offers up a plethora of 1920 x 1080 and 2560 x 1440 Linux gaming benchmarks while providing the very latest driver performance results on the AMD Radeon RX 590, RX Vega 56, and RX Vega 64 while on the NVIDIA side was the GeForce GTX 1060/1070/1080 and RTX 2060/2070 graphics cards.
The RTX 2060 Linux review featured a number of 1440p/4K results while this article is focused on the 1080p and 1440p Linux gaming performance with the range of eight graphics cards tested. On the NVIDIA driver side was the 395.25 driver atop the Linux 4.20 kernel. On the Radeon side was the latest Mesa 19.0-devel state built against LLVM 8.0 SVN via the Padoka PPA as of this week, offering a look at the near-final Mesa 19.0 RADV/RadeonSI performance with the 19.0 code entering its feature freeze next week.
»
Printer-friendly version

1716 reads

PDF version
More in Tux Machines
Android Leftovers

Netrunner 19.08 – Indigo released

The Netrunner Team is happy to announce the immediate availability of Netrunner 19.08 Indigo – 64bit ISO. This time Netrunner 19.08 ships with a brand new Look and Feel called Indigo which features the identically named color as main attraction. The mixture of darker blue and lighter blue together with classic white like gray creates a pleasent to the eye look that matches the Breeze Icon theme without distracting your eyes. The new red colored cursor (RED-Theme) has a slight retro vibe to it and takes care of quickly finding the cursor on the screen and never really loose track of it. As always we provide a wonderfully drafted wallpaper which fits the overall design of the desktop. Also: Netrunner 19.08 Released For Delivering A Clean KDE Experience Atop Debian 10

5 notable open source 3D printers

Open source hardware and 3D printers go together like, well, open source hardware and 3D printers. Not only are 3D printers used to create all sorts of open source hardware—there are also a huge number of 3D printers that have been certified as open source by the Open Source Hardware Association. That fact means that they are freely available to improve and build upon. There are plenty of open source 3D printers out there, with more being certified on a regular basis. Here's a look at some of the latest.

Elementary OS is the latest group to ditch Medium for their own blog

Elementary OS – a Linux distribution (distro) built on top of the large, company-backed giant Ubuntu – is a mom-and-pop store by comparison. But it's also one that's managed to capture the attention of even some seasoned Linux users thanks to its focus on user interface (UI) and even user experience (UX) – something often lacking from the more spartan distros. With their focus on icon and UI themes sometimes suspiciously reminiscent of Apple's interfaces – the Elementary OS team have also earned themselves something of a label of "hipsters" in the community.