Necuno Mobile: An open phone with Plasma Mobile
Submitted by Rianne Schestowitz on Thursday 29th of November 2018 09:56:20 AM
Filed under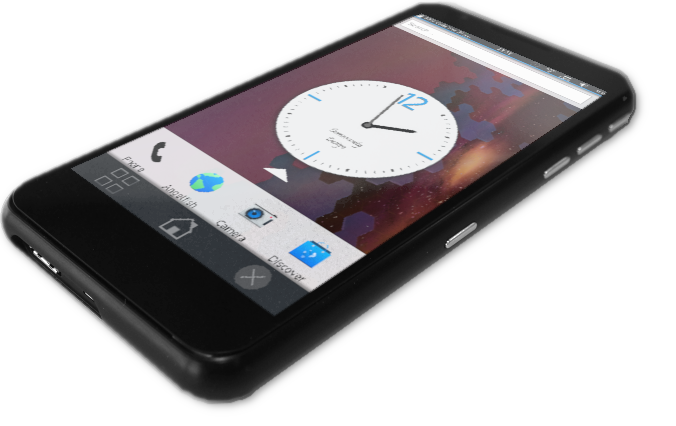 With a focus on openness, security and privacy, the Necuno Mobile is built around an ARM® Cortex®-A9 NXP i.MX6 Quad and a Vivante GPU. According to Necuno, none of the closed firmware has access to the memory.
Necuno Solutions is working with open source mobile communities and intends to make their hardware a welcoming platform for Free and open source operating systems in the mobile ecosystem. Plasma Mobile and Necuno Solutions are a perfect match for a community collaboration because of their shared values. The aim is to grow the KDE and Necuno Solutions communities together and attract interested early adopters and developers so that everyone has a chance to join the effort.
»
Printer-friendly version

3240 reads

PDF version
More in Tux Machines
Android Leftovers

Samsung 970 EVO Plus 500GB NVMe Linux SSD Benchmarks

Announced at the end of January was the Samsung 970 EVO Plus as the first consumer-grade solid-state drive with 96-layer 3D NAND memory. The Samsung 970 EVO NVMe SSDs are now shipping and in this review are the first Linux benchmarks of these new SSDs in the form of the Samsung 970 EVO Plus 500GB MZ-V7S500B/AM compared to several other SSDs on Linux. The Samsung 970 EVO Plus uses the same Phoenix controller as in their existing SSDs but the big upgrade with the EVO Plus is the shift to the 96-layer 3D NAND memory. Available now through Internet retailers are the 250GB / 500GB / 1TB versions of the 970 EVO Plus at a new low of just $130 USD for the 500GB model or $250 USD for the 1TB version. A 2GB model is expected to ship this spring.

elementary 5 "Juno"

In the spring of 2014 (nearly five years ago), I was preparing a regular presentation I give most years—where I look at the bad side (and the good side) of the greater Linux world. As I had done in years prior, I was preparing a graph showing the market share of various Linux distributions changing over time. But, this year, something was different. In the span of less than two years, a tiny little Linux distro came out of nowhere to become one of the most watched and talked about systems available. In the blink of an eye, it went from nothing to passing several grand-daddies of Linux flavors that had been around for decades. This was elementary. Needless to say, it caught my attention.

Audiophile Linux Promises Aural Nirvana

Linux isn't just for developers. I know that might come as a surprise for you, but the types of users that work with the open source platform are as varied as the available distributions. Take yours truly for example. Although I once studied programming, I am not a developer. The creating I do with Linux is with words, sounds, and visuals. I write books, I record audio, and a create digital images and video. And even though I don't choose to work with distributions geared toward those specific tasks, they do exist. I also listen to a lot of music. I tend to listen to most of my music via vinyl. But sometimes I want to listen to music not available in my format of choice. That's when I turn to digital music.