China's going to make a mobile OS and everyone will love it, predict ball-gazing analysts
Submitted by Roy Schestowitz on Saturday 6th of October 2018 02:12:10 AM
Filed under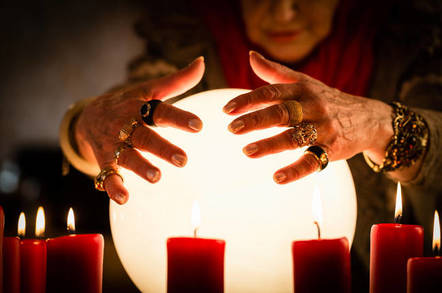 Huawei last year denied reports that it's developing its own mobile OS to lessen its dependence on US giants like Google.
The South China Morning Post had reported that Huawei founder Ren Zhengfei blessed the doomsday project, to be activated in case of a "worst-case scenario". The Alibaba-owned paper said Huawei has such projects already running on PCs and tablets. Execs said it had no need to do so, finding Android perfectly acceptable.
But the European Commission is keen for competition to Google to develop, and doesn't see it coming from outside the Android ecosystem because of the dearth of apps on any new platform. Logically, then, the competition will come from forks built on the Android Open Source Project (AOSP) base.
In its always-interesting annual predictions, CCS Insight has said the prospect is real and possibly even likely by 2022, as US tech dominance fragments. CCS sees China taking a lead in 5G and winning mindshare for its home-grown services.
»
Printer-friendly version

2246 reads

PDF version
More in Tux Machines
today's leftovers

Essentially, this is still a work in progress feature. And I shouldn't be terribly surprised by that, even though in my experience, the functionality hasn't failed me yet. That's because we know that the Chromium team is considering on a way to backup and restore Linux containers directly from the Files app on a Chromebook. That proposal is targeted for Chrome OS 78, so this gives the team more time to work that out, as well as any other nits that might not be quite right with the current implementation.

Unfortunately along with the progress that was made we also encountered a bug with the NintendoDS core that causes Games to crash if we attempt to load a savestate. We are not yet 100% sure if the bug is caused by my changes or by the NintendoDS core itself. I hope we are able to fix it by the end of the summer although I am not even sure where to start since savestates are working perfectly fine with other cores. Another confusing matter about this is that the Restart/Resume Dialog works fine with the NintendoDS core and it also uses savestates. This led me to believe that perhaps cores can be used to load savestates only once, but this can't be the problem since we re-instantiate the core every time we load a savestate. In the worst case we might just have to make a special case for the NintendoDS core and not use savestates with it, except for the Resume/Restart dialog. This would sadden me deeply since there are plenty of NintendoDS games which could benefit from this feature.

Team Kodi recently announced the 18.3 point release of Kodi Leia. We have now prepared this for all supported OSMC devices and added some improvements and fixes. Here's what's new:

OSS Leftovers

Raspberry Pi 4 is here!

The latest version of the Raspberry Pi—Raspberry Pi 4—was released today, earlier than anticipated, featuring a new 1.5GHz Arm chip and VideoCore GPU with some brand new additions: dual-HDMI 4K display output; USB3 ports; Gigabit Ethernet; and multiple RAM options up to 4GB. The Raspberry Pi 4 is a very powerful single-board computer and starts at the usual price of $35. That gets you the standard 1GB RAM, or you can pay $45 for the 2GB model or $55 for the 4GB model—premium-priced models are a first for Raspberry Pi.

Open Data, Open Access and Open Hardware