The Commons Clause causes open-source disruption
Submitted by Roy Schestowitz on Saturday 15th of September 2018 04:42:35 AM
Filed under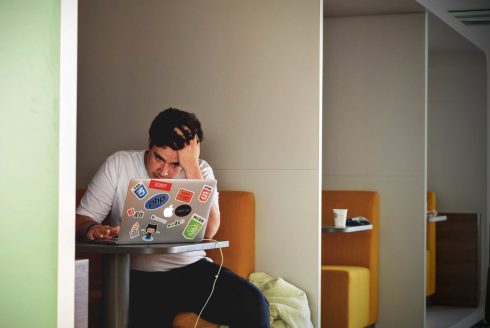 Redis Labs tried to legally stop cloud providers from abusing its trademark, but found it difficult because of the legal resources and budgets these giant companies have.
So the company took another route and decided to change the licenses of certain open-source Redis add-ons with the Commons Clause. This change sparked huge controversy within the community with many stating that Redis was no longer open source.
"We were the first significant company to adopt this and announce it in such a way that we got most of the heat from the community on this one," said Bengal.
The reason for the uproar is because the Commons Clause is meant to add "restrictions" that limit or prevent the selling of open-source software to the Open Source Initiative's approved open-source licenses.
" … 'Sell' means practicing any or all of the rights granted to you under the License to provide to third parties, for a fee or other consideration (including without limitation fees for hosting or consulting/ support services related to the Software), a product or service whose value derives, entirely or substantially, from the functionality of the Software. Any license notice or attribution required by the License must also include this Commons Clause License Condition notice," the Commons Clause website states.
According to the OSI, this directly violates item six of its open-source definition in which it states no discrimination against fields of endeavor. "The license must not restrict anyone from making use of the program in a specific field of endeavor. For example, it may not restrict the program from being used in a business, or from being used for genetic research," the definition explains.
»
Printer-friendly version

4203 reads

PDF version
More in Tux Machines
Security: Windows 'Fun' at Melbourne and Alleged Phishing by Venezuela's Government

The Melbourne Heart Group, a medical unit located at Cabrini Hospital in the Melbourne suburb of Malvern, has been hit by a Windows ransomware attack that has resulted in about 15,000 patients being locked.

Melbourne Heart Group, which is based at the private hospital in Malvern, has been unable to access some patient files for more than three weeks, after the malware attack crippled its server and corrupted data.

The IP address of the fake site was hosting several domains designed to phish usernames and passwords for Gmail, Facebook, Instagram, Microsoft Live, Linkedin, and Apple's iCloud, among other sites, according to public data collected by PassiveTotal and other internet monitoring services reviewed by Motherboard.

today's howtos

GCC 8.3 Released and GCC 9 Plans

The GNU Compiler Collection version 8.3 has been released. GCC 8.3 is a bug-fix release from the GCC 8 branch containing important fixes for regressions and serious bugs in GCC 8.2 with more than 153 bugs fixed since the previous release. This release is available from the FTP servers listed at: http://www.gnu.org/order/ftp.html Please do not contact me directly regarding questions or comments about this release. Instead, use the resources available from http://gcc.gnu.org. As always, a vast number of people contributed to this GCC release -- far too many to thank them individually!

While the GCC 9 stable compiler release is a few weeks away in the form of GCC 9.1, the GNU Compiler Collection is up to version 8.3.0 today as their newest point release to last year's GCC 8 series.

Earlier this week Arm announced their next-generation Neoverse N1 and E1 platforms with big performance potential and power efficiency improvements over current generation Cortex-A72 processor cores. The GNU Compiler Collection (GCC) ahead of the upcoming GCC9 release has picked up support for the Neoverse N1/E1. This newly-added Neoverse N1 and E1 CPU support for GCC9 isn't all that surprising even with the very short time since announcement and GCC9 being nearly out the door... Arm developers had already been working on (and landed) the Arm "Ares" CPU support, which is the codename for what is now the Neoverse platform.

Android Leftovers