The Commons Clause causes open-source disruption
Submitted by Roy Schestowitz on Saturday 15th of September 2018 04:42:35 AM
Filed under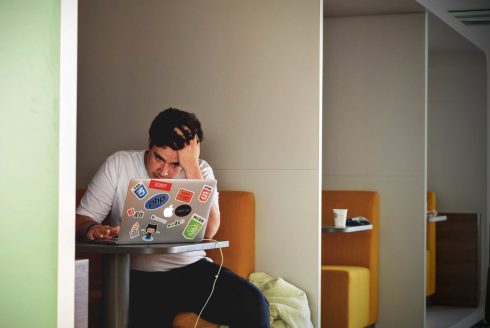 Redis Labs tried to legally stop cloud providers from abusing its trademark, but found it difficult because of the legal resources and budgets these giant companies have.
So the company took another route and decided to change the licenses of certain open-source Redis add-ons with the Commons Clause. This change sparked huge controversy within the community with many stating that Redis was no longer open source.
"We were the first significant company to adopt this and announce it in such a way that we got most of the heat from the community on this one," said Bengal.
The reason for the uproar is because the Commons Clause is meant to add "restrictions" that limit or prevent the selling of open-source software to the Open Source Initiative's approved open-source licenses.
" … 'Sell' means practicing any or all of the rights granted to you under the License to provide to third parties, for a fee or other consideration (including without limitation fees for hosting or consulting/ support services related to the Software), a product or service whose value derives, entirely or substantially, from the functionality of the Software. Any license notice or attribution required by the License must also include this Commons Clause License Condition notice," the Commons Clause website states.
According to the OSI, this directly violates item six of its open-source definition in which it states no discrimination against fields of endeavor. "The license must not restrict anyone from making use of the program in a specific field of endeavor. For example, it may not restrict the program from being used in a business, or from being used for genetic research," the definition explains.
»
Printer-friendly version

4378 reads

PDF version
More in Tux Machines
Introducing GNOME Usage's Storage panel

GNOME Usage is a new GNOME application to visualize system resources such as memory consumption and disk space. It has been developed by Petr Stetka, a high school intern in our Red Hat office in Brno. Petr is an outstanding coder for such a young fellow and has done a great job with Usage! Usage is powered by libgtop, the same library used by GNOME System Monitor. One is not a replacement for the other, they complement our user experience by offering two different use cases: Usage is for the everyday user that wants to check which application is eating their resources, and System Monitor is for the expert that knows a bit of operating system internals and wants more technical information being displayed. Besides, Usage has a bit of Baobab too. It contains a Storage panel that allows for a quick analysis of disk space.

Android Leftovers

4 open source Android apps for writers

While I'm of two minds when it comes to smartphones and tablets, I have to admit they can be useful. Not just for keeping in touch with people or using the web but also to do some work when I'm away from my computer. For me, that work is writing—articles, blog posts, essays for my weekly letter, e-book chapters, and more. I've tried many (probably too many!) writing apps for Android over the years. Some of them were good. Others fell flat. Here are four of my favorite open source Android apps for writers. You might find them as useful as I do.

How a trip to China inspired Endless OS and teaching kids to hack

Last year, I decided to try out Endless OS, a lightweight, Linux-based operating system developed to power inexpensive computers for developing markets. I wrote about installing and setting it up. Endless OS is unique because it uses a read-only root file system managed by OSTree and Flatpak, but the Endless company is unique for its approach to education. Late last year, Endless announced the Hack, a $299 laptop manufactured by Asus that encourages kids to code, and most recently the company revealed The Third Terminal, a group of video games designed to get kids coding while they're having fun. Since I'm so involved in teaching kids to code, I wanted to learn more about Endless Studios, the company behind Endless OS, The Third Terminal, The Endless Mission, a sandbox-style game created in partnership with E-Line Media, and other ventures targeted at expanding digital literacy and agency among children around the world. I reached out to Matt Dalio, Endless' founder, CEO, and chief of product and founder of the China Care Foundation, to ask about Endless and his charitable work supporting orphaned children with special needs in China.