The Commons Clause doesn't help the commons
Submitted by Roy Schestowitz on Tuesday 11th of September 2018 08:46:57 AM
Filed under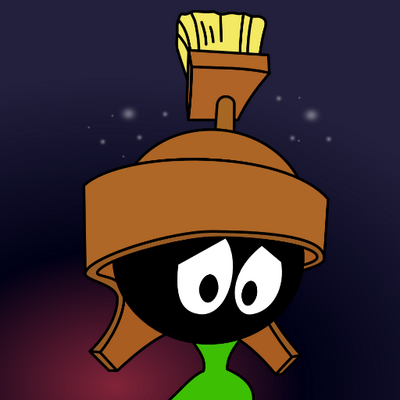 The Commons Clause was announced recently, along with several projects moving portions of their codebase under it. It's an additional restriction intended to be applied to existing open source licenses with the effect of preventing the work from being sold[1], where the definition of being sold includes being used as a component of an online pay-for service. As described in the FAQ, this changes the effective license of the work from an open source license to a source-available license. However, the site doesn't go into a great deal of detail as to why you'd want to do that.
Fortunately one of the VCs behind this move wrote an opinion article that goes into more detail. The central argument is that Amazon make use of a great deal of open source software and integrate it into commercial products that are incredibly lucrative, but give little back to the community in return. By adopting the commons clause, Amazon will be forced to negotiate with the projects before being able to use covered versions of the software. This will, apparently, prevent behaviour that is "not conducive to sustainable open-source communities".
But this is where things get somewhat confusing.
»
Printer-friendly version

2820 reads

PDF version
More in Tux Machines
OSS Leftovers

Security: U.S. CMS Breach and New Security Woes for Popular 'IoT' Protocols

At this time, we believe that approximately 75,000 individuals' files were accessed. While this is a small fraction of consumer records present on the FFE, any breach of our system is unacceptable.

Researchers at Black Hat Europe will detail denial-of-service and other flaws in MQTT, CoAP machine-to-machine communications protocols that imperil industrial and other IoT networks online. Security researcher Federico Maggi had been collecting data – some of it sensitive in nature – from hundreds of thousands of Message Queuing Telemetry Transport (MQTT) servers he found sitting wide open on the public Internet via Shodan. "I would probe them and listen for 10 seconds or so, and just collect data from them," he says. He found data on sensors and other devices sitting in manufacturing and automotive networks, for instance, as well as typical consumer Internet of Things (IoT) gadgets. The majority of data, Maggi says, came from consumer devices and sensors or was data he couldn't identify. "There was a good amount of data from factories, and I was able to find data coming from pretty expensive industrial machines, including a robot," he says.

BSD: FreeBSD 12.0 Beta and Upgrading OpenBSD with Ansible

The first BETA build of the 12.0-RELEASE release cycle is now available.

After a series of alpha releases, FreeBSD 12.0 Beta 1 was issued today to help encourage testing ahead of this operating system update due out in early December.

Graphics: XRGEARS and Arcan's Latest

Well, the virtual reality (VR) demo scene is now complete with having glxgears-inspired gears and Utah teapot rendering on VR head mounted displays with the new XRGEARS. Kidding aside about the gears and teapot, XRGEARS is a nifty new open-source project with real value by Collabora developer Lubosz Sarnecki. XRGEARS is a standalone VR demo application built using the OpenHMD initiative for tracking and Vulkan for rendering. XRGEARS supports both Wayland and X11 environments or even running off KMS itself. This code also makes use of VK_EXT_direct_mode_display with DRM leasing.

This is the first article out of three in a series where I will go through what I consider to be the relevant Xorg feature set, and compare it, point by point, to how the corresponding solution or category works in Arcan. This article will solely focus on the Display Server set of features and how they relate to Xorg features, The second article will cover the features that are currently missing (e.g. network transparency) when they have been accounted for. The third article will cover the features that are already present in Arcan (and there are quite a few of those) but does not exist in Xorg.

The Arcan display server, which started off years ago sounding like a novelty with being a display server built off a game engine in part and other interesting features, is nearing feature parity with the X.Org Server. While most hobbyist display server projects have failed, Arcan has continued advancing and with an interesting feature set. Recently they have even been working on a virtual reality desktop and an interesting desktop in general. Arcan is getting close to being able to offering the same functionality as a traditional X.Org Server. If you are interested in a lengthy technical read about the differences between Arcan and X.Org, the Arcan developers themselves did some comparing and contrasting when it comes to the display support, windowing, input, font management, synchronization, and other areas.