Buster is headed for a long hard freeze
Submitted by Roy Schestowitz on Monday 6th of August 2018 05:19:56 PM
Filed under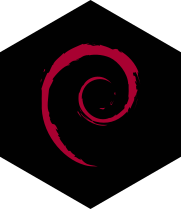 We are getting better and better accumulating RC bugs in testing. This is unfortunate because the length of the freeze is strongly correlated with the number of open RC bugs affecting testing. If you believe that Debian should have short freezes, then it will require putting effort behind that belief and fix some RC bugs – even in packages that are not maintained directly by you or your team and especially in key packages.
The introduction of key packages have been interesting. On the plus side, we can use it to auto-remove RC buggy non-key packages from testing which has been very helpful. On the flip-side, it also makes it painfully obvious that over 50% of all RC bugs in testing are now filed against key packages (for the lazy; we are talking about 475 RC bugs in testing filed against key packages; about 25 of these appear to be fixed in unstable).
»
Printer-friendly version

1403 reads

PDF version
More in Tux Machines
Security Leftovers

Nadav Amit of VMware has announced their (currently experimental) work on "dynamic indirect call promotion" or what they have dubbed "RELPOLINES" -- not to be confused with the traditional Retpolines for "return trampolines" as one of the Spectre Variant Two software-based mitigation approaches. Relpolines is designed to have lower overhead than Retpolines.

Android Leftovers

Ubuntu 18.10 (Cosmic Cuttlefish) Is Now Available to Download

After six months in development, Ubuntu 18.10 (Cosmic Cuttlefish) is now finally here, and you can download the ISO images right now for all official flavors, including Kubuntu, Xubuntu, Lubuntu, Ubuntu MATE, Ubuntu Budgie, Ubuntu Kylin, and Ubuntu Studio, for 64-bit and 32-bit architectures (only Lubuntu and Xubuntu). The Ubuntu Server edition is also out and it's supported on more hardware architectures than Ubuntu Desktop, including 64-bit (amd64), ARM64 (AArch64), IBM System z (s390x), PPC64el (Power PC 64-bit Little Endian), and Raspberry Pi 2/ARMhf. A live Ubuntu Server flavor is also available only for 64-bit computers. Also: Ubuntu Linux 18.10 arrives

Single-board computer guide updated: Free software is winning on ARM!

In many geeky circles, single-board computers are popular machines. SBCs come in small form factors and generally run GNU/Linux, but unfortunately, many boards like the popular Raspberry Pi are dependent on proprietary software to use. The Free Software Foundation maintains a list of system-on-chip families, sorted by their freedom status. Unfortunately, this list had not been updated in several years. While it was accurate when it was published, free software is constantly improving. Today, more and more boards are usable with free software. On the graphical side, the Etnaviv project has reached maturity, and the Panfrost project, with which I have been personally involved, has sprung up. The video processing unit on Allwinner chips has been reverse-engineered and liberated by the linux-sunxi community in tandem with Bootlin. Rockchip boards have become viable competitors to their better known counterparts. Even the Raspberry Pi has had a proof-of-concept free firmware replacement developed. Free software is winning on ARM.