Oracle wants to improve Linux load balancing and failover
Submitted by Roy Schestowitz on Wednesday 11th of July 2018 05:31:30 PM
Filed under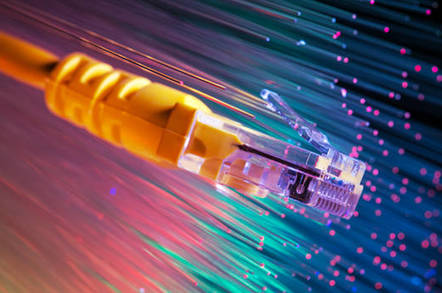 Oracle reckons Linux remote direct memory access (RDMA) implementations need features like high availability and load balancing, and hopes to sling code into the kernel to do exactly that.
The problem, as Oracle Linux kernel developer Sudhakar Dindukurti explained in this post, is that performance and security considerations mean RDMA adapters tie hardware to a "specific port and path".
A standard network interface card, on the other hand, can choose which netdev (network device) to use to send a packet. Failover and load balancing is native.
»
Printer-friendly version

1565 reads

PDF version
More in Tux Machines
Android Leftovers

Snake your way across your Linux terminal

Welcome back to the Linux command-line toys advent calendar. If this is your first visit to the series, you might be asking yourself what a command-line toy even is. It's hard to say exactly, but my definition is anything that helps you have fun at the terminal. We've been on a roll with games over the weekend, and it was fun, so let's look at one more game today, Snake! Snake is an oldie but goodie; versions of it have been around seemingly forever. The first version I remember playing was one called Nibbles that came packaged with QBasic in the 1990s, and was probably pretty important to my understanding of what a programming language even was. Here I had the source code to a game that I could modify and just see what happens, and maybe learn something about what all of those funny little words that made up a programming language were all about.

Growing Your Small Business With An Affordable OS

Your small business needs to grow, there's no doubt about that. Expansion is the name of the game when you have a one or two man company, and you're going to want to bring on at least 20 or more people to really get the cogs grinding. And if you're working on a digital interface, slowly phasing pen and paper out of the office you operate in, you're going to need plenty of people around to oil the engine and keep the tech in a usable state. Because of this, technology helps your small business grow, and can do quite a few wonders for the time and effort you invested into it. Even if you're working on a minimal budget, there's quite a few option to look into to make sure you've got just as much of a chance as the shop next door to you that seems to have a never ending stream of customers. After all, you've got to get your internal processes working perfectly first, and with a bit of technological aid, you might manage that faster than you first thought.

Security: Polkit, CSP, Ansible and Router Hardening Checklist

Yesterday, I had the pleasure of watching on Frikanalen the OWASP talk by Scott Helme titled "What We've Learned From Billions of Security Reports". I had not heard of the Content Security Policy standard nor its ability to "call home" when a browser detect a policy breach (I do not follow web page design development much these days), and found the talk very illuminating. The mechanism allow a web site owner to use HTTP headers to tell visitors web browser which sources (internal and external) are allowed to be used on the web site. Thus it become possible to enforce a "only local content" policy despite web designers urge to fetch programs from random sites on the Internet, like the one enabling the attack reported by Scott Helme earlier this year.

CVE-2018-16859. A vulnerability in Red Hat Ansible could allow a local attacker to discover plaintext passwords on a targeted system.