Microsoft loves Linux so much its R Open install script rm'd /bin/sh
Submitted by Roy Schestowitz on Thursday 14th of June 2018 12:35:28 PM
Filed under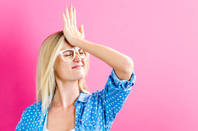 Microsoft had to emit a hasty update for its R Open analysis tool after developers found the open-source package was not playing nice with some Linux systems.
The issue was brought to light earlier this week by developer Norbert Preining, who found that the Debian GNU/Linux version of Open R – Microsoft's open-source implementation of the R statistics and data science tool – was causing headaches when it was installed on some systems.
Also: Microsoft Fixes Faulty Debian Package That Messed With Users' Settings
»
Printer-friendly version

3079 reads

PDF version
More in Tux Machines
GnuPG 2.2.14 and Kiwi TCMS 6.6

We're happy to announce Kiwi TCMS version 6.6! This is a medium severity security update, improvement and bug-fix update.

Today in Techrights

Android Leftovers

Raspberry Pi 3 Model B+ First Impressions

I have always been curious about the tiny computer called Raspberry Pi but I didn't have the time or opportunity to buy one until now. I got the latest version (Raspberry Pi 3 Model B+) along with bundled accessories from AliExpress for $65. I think it was a good deal considering what I got which I will explain to you later on. But before that and for your convenience, here are some quick facts about Raspberry Pi that I got from Wikipedia...