Inside Firefox's DOH engine
Submitted by Roy Schestowitz on Monday 4th of June 2018 01:01:25 AM
Filed under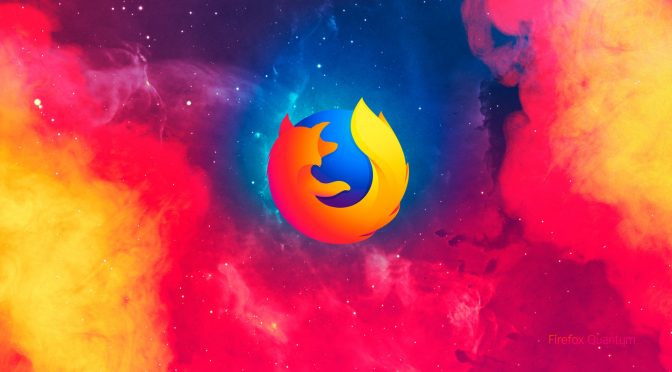 DNS over HTTPS (DOH) is a feature where a client shortcuts the standard native resolver and instead asks a dedicated DOH server to resolve names.
Compared to regular unprotected DNS lookups done over UDP or TCP, DOH increases privacy, security and sometimes even performance. It also makes it easy to use a name server of your choice for a particular application instead of the one configured globally (often by someone else) for your entire system.
DNS over HTTPS is quite simply the same regular DNS packets (RFC 1035 style) normally sent in clear-text over UDP or TCP but instead sent with HTTPS requests. Your typical DNS server provider (like your ISP) might not support this yet.
»
Printer-friendly version

1513 reads

PDF version
More in Tux Machines
Review: Bodhi Linux 5.0.0

Sometimes when reviewing an operating system it is difficult to separate the question "Is this a good distribution?" from "Is this a good distribution for me?" Bodhi is one of those projects where the answers to these questions are quite different, mostly over matters of style rather than functionality. On a personal level, I don't think I would ever be inclined to use Bodhi myself because I don't like the Moksha/Enlightenment style of desktop. It does a lot of little things differently (not badly, just differently) from other open source desktops and its style is not one I ever seem to find comfortable. This, combined with the streamlined, web-based AppCenter and unusual settings panel, makes Bodhi a distribution which always feels a bit alien to me. Let's put aside my personal style preferences though and try to look at the distribution objectively. Bodhi is trying to provide a lightweight, visually attractive distribution with a wide range of hardware support. It manages to do all of these things and do them well. The distribution is paying special attention to lower-end hardware, including 32-bit systems, and maintains a remarkably small memory footprint given the amount of functionality and eye candy included. Most lightweight distributions sacrifice quite a bit visually in order to provide the lightest interface possible, but Bodhi does a nice job of balancing low resource requirements with an attractive desktop environment. Bodhi is pleasantly easy to install, thanks to the Ubiquity installer, has a minimal collection of software (in the main edition) that allows us to craft our own experience and, for people who need more applications out of the box, there is the AppPack edition. All of this is to say that, for me personally, I spent more time that I would have liked this week searching through settings, trying to get used to how Moksha's panel works, tracking down less popular applications and re-learning when to use right-click versus left-click on the desktop. But, objectively, I would be hard pressed to name another distribution that more elegantly offers a lightweight desktop with visual effects, or that offers such easy access to both legacy and modern hardware support. In short, I think Bodhi Linux is a good distribution for those who want to get the most performance out of their operating system without sacrificing hardware support or the appearance of the interface. There are a few little glitches here and there, but sothing show-stopping and, overall, Bodhi is a well put together distribution.

Android Leftovers

5 ways to play old-school games on a Raspberry Pi

They don't make 'em like they used to, do they? Video games, I mean. Sure, there's a bit more grunt in the gear now. Princess Zelda used to be 16 pixels in each direction; there's now enough graphics power for every hair on her head. Today's processors could beat up 1988's processors in a cage-fight deathmatch without breaking a sweat. But you know what's missing? The fun. You've got a squillion and one buttons to learn just to get past the tutorial mission. There's probably a storyline, too. You shouldn't need a backstory to kill bad guys. All you need is jump and shoot. So, it's little wonder that one of the most enduring popular uses for a Raspberry Pi is to relive the 8- and 16-bit golden age of gaming in the '80s and early '90s. But where to start?

Today in Techrights