Linux and the beauty of browser-based games
Submitted by Rianne Schestowitz on Monday 16th of April 2018 06:02:39 PM
Filed under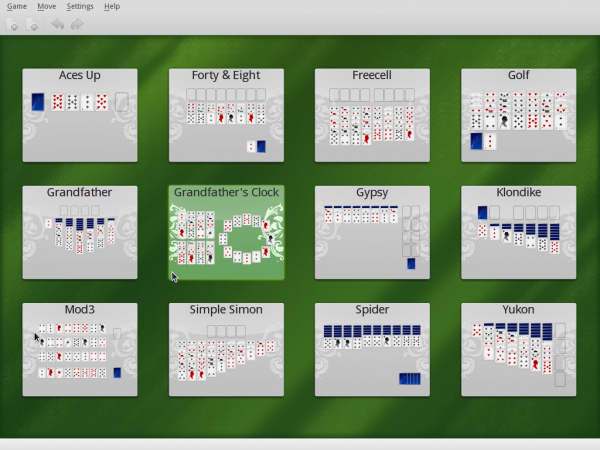 Judged across all platforms and architectures, Linux is the most popular operating system on the planet, surpassing even Microsoft Windows. But one aspect of computing that the open source operating has trailed the Windows operating system is desktop gaming, where Linux only occupies a small percentage of the (desktop) market. As a result many of the most popular Windows desktop games are not available on Linux. So Windows users contemplating switching to Linux must first answer this question: Is my favorite Windows desktop game available on Linux?
»
Printer-friendly version

2003 reads

PDF version
More in Tux Machines
Mozilla: Privacy, R.I.P., and Consent Management at Mozfest 2018

Mozilla, the organisation that produces the Firefox browser and makes a loud noise about its open source credentials, is quietly collecting telemetry data on its users by the use of hidden add-ons, even though publicly visible telemetry controls are not selected.

A farewell and au revoir to a great gentleman in making the most of your old Mac, Charles W. Moore, who passed away at his home in rural Canada on September 16 after a long illness. Mr Moore was an early fan of TenFourFox, even back in the old bad Firefox 4 beta days, and he really made his famous Pismo PowerBook G3 systems work hard for it.

Good news. It looks like we're having a consent management mini-conference as part of Mozfest next month. (I'm one of the organizers for the Global Consent Manager session, and plan to attend the others.)

Android Leftovers

LibreOffice: A history of document freedom

My reminiscing led me to reach out to the Document Foundation, which governs LibreOffice, to learn more about the history of this open source productivity software. The Document Foundation's team told me that "StarWriter, the ancestor of the LibreOffice suite, was developed as proprietary software by Marco Börries, a German student, to write his high school final thesis." He formed a company called Star Division to develop the software. In 1999, Sun Microsystems bought Star Division for $73.5 million, changed the software's name to OpenOffice.org, and released the code as open source. Anyone could download the office suite at no charge for personal use. The Document Foundation told me, "For almost 10 years, the software was developed under Sun stewardship, from version 1.0 to version 3.2. It started with a dual license—LGPL and the proprietary SISSL (Sun Industry Standard Software License)—but it evolved to pure LGPL from version 2.0."

Learn the 37 most frequently used shortcuts in GIMP

GIMP is a fantastic artist's tool for editing digital images, especially with the bevy of impressive features in the recent release of version 2.10. Of course, like all creative applications, you can get working more quickly if you can make yourself familiar with the various keyboard shortcuts and hotkeys available. GIMP, of course, gives you the ability to customize these shortcuts to match what you're personally comfortable with. However, the default shortcuts that GIMP ships with are impressive and generally easy to get used to. This cheat sheet is not an exhaustive list of all of the defaults GIMP has available. Instead, it covers the most frequently used shortcuts so you can get to work as fast as possible. Plus, there should be a few in here that make you aware of a few features that maybe you weren't aware of.