ZFS on Linux data loss sparks small, swift upgrade
Submitted by Roy Schestowitz on Tuesday 10th of April 2018 11:19:23 AM
Filed under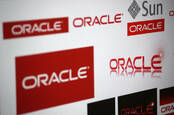 Maintainers of ZFS on Linux have hustled out a new version after the previous release caused data loss.
ZFS on Linux 0.7.7 only landed on March 21st, but as this GitHub thread titled "Unlistable and disappearing files", users experienced "Data loss when copying a directory with large-ish number of files."
The bug meant that attempts copies produced errors that claimed the filesystem was full and resulted in files just not arriving at their intended destinations.
Users verified the problem under a few Linuxes and quickly debated whether to roll back or wait for relief.
»
Printer-friendly version

1732 reads

PDF version
More in Tux Machines
Canonical/Ubuntu: End of Ubuntu 17.10, Ubuntu Podcast, Snaps Add Flexibility with Tracks and Canonical Needs Help

today's howtos

Graphics: ROCm, AMD, Mesa, Sway

Kdenlive 18.08 Beta – Film Noir

Kdenlive is my video editor de jour since the dawn of civilization, or rather, as far back as my video editing attempts go. Pretty much all of the clips I uploaded to my Youtube channel were made using Kdenlive, with only some extra work in other programs. Kdenlive is powerful, flexible, useful, and now there's a new beta that promises many good things and delights. The 18.08 version can be found under the label Refactoring Branch – sounds like an avantguard field of mathematics – and it is distributed as a self-contained AppImage, meaning you just need to make the file executable and then run it (single- or double-click). Which is exactly what I did. Follow me.