Airbus ditches Microsoft, flies off to Google
Submitted by Roy Schestowitz on Wednesday 14th of March 2018 05:52:04 PM
Filed under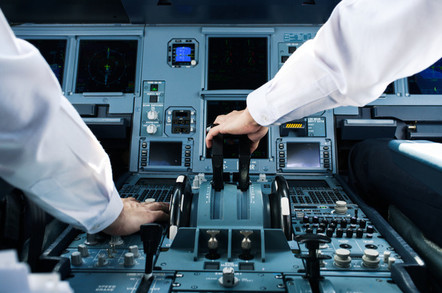 The "decision that will shape our company" was confirmed by Airbus CEO Tom Enders in a memo to staff – seen by The Register – who said the business is gearing up for the next phase of "digital transformation".
"We need technology that actively supports our new ways of working, modern digital tools that allow us to be fully collaborative, to work across our many different team, across border and time zones - to truly be one."
With this in mind, "Airbus has decided to take a major transformative step by moving from the Microsoft Office environment to Google Suite," Enders said.
"Choosing G-Suite is a strategic choice, a clean break with the past while assuring business continuity. Let's embark together on this journey towards a truly collaborative enterprise," he said.
For anyone living under a rock for years, G-Suite is a line of web-based computing, productivity and collaboration tools that were initially launched under the Google Apps for Your Domain brand in 2006.
»
Printer-friendly version

1672 reads

PDF version
More in Tux Machines
Linux Development, Graphics and Linux Foundation

A Proposal To Allow Python Scripting Within The GCC Compiler, Replacing AWK

A SUSE developer is seeking feedback and interest on the possibility of allowing a scripting language -- most likely Python -- to be used within the GCC compiler code-base. This would primarily be used for replacing existing AWK scripts. GCC developer Martin Liška at SUSE is seeking comments on the possibility of adding Python as an accepted language within the GCC code-base. This isn't anything along the likes of replacing existing GCC C compiler code into a scripting language or anything to that effect, but is targeting at replacing current AWK scripts that are hard to maintain.

GNU: The GNU C Library, IRC Break, and GNUstep

Landing yesterday in Glibc for Intel's Control-flow Enforcement Technology (CET) were the instructions for Indirect Branch Tracking (IBT) and Shadow Stack (SHSTK). These Intel CET bits for the GNU C Library amount to a fair amount of code being added. The commit message explains some of the CET steps taken. The Control-flow Enforcement Technology behavior can be changed for SHSTK/IBT at run-time through the "GLIBC_TUNABLES" environment variable.

No meeting will be taking place this week due to travel, but meetings will return to our regular schedule starting on Friday, July 27th.

I have acquired a Thinkpad X41 Tablet and worked quite a bit on it making it usable and then installing Linux and of course GNUstep on it. The original battery was dead and the compatible replacement I got is bigger, it works very well, but makes the device unbalanced. Anyway, my interest about it how usable GNUstep applications would be and especially Graphos, its (and my) drawing application. Using the interface in Tablet mode is different: the stylus is very precise and allows clicking by pointing the tip and a second button is also possible. However, contrary to the mouse use, the keyboard is folded so no keyboard modifiers are possible. Furthermore GNUstep has no on-screen keyboard so typing is not possible.

Oracle Solaris 11.3 and Solaris 11.4