prove you are not an Evil corporate person
Submitted by Roy Schestowitz on Friday 9th of March 2018 06:27:41 AM
Filed under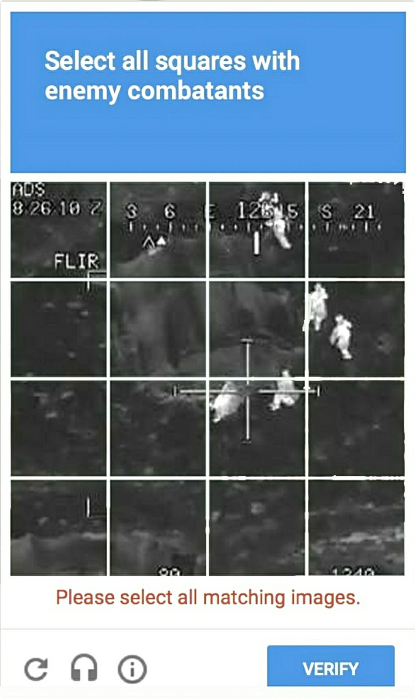 Google is known to be deathly allergic to the AGPL license. Not only on servers; they don't even allow employees to use AGPL software on workstations. If you write free software, and you'd prefer that Google not use it, a good way to ensure that is to license it under the AGPL.
I normally try to respect the privacy of users of my software, and of personal conversations. But at this point, I feel that Google's behavior has mostly obviated those moral obligations. So...
Now seems like a good time to mention that I have been contacted by multiple people at Google about several of my AGPL licensed projects (git-annex and either keysafe or debug-me I can't remember which) trying to get me to switch them to the GPL, and had long conversations with them about it.
Google has some legal advice that the AGPL source provision triggers much more often than it's commonly understood to. I encouraged them to make that legal reasoning public, so the community could address/debunk it, but I don't think they have. I won't go into details about it here, other than it seemed pretty bonkers.
Mixing in some AGPL code with an otherwise GPL codebase also seems sufficient to trigger Google's allergy. In the case of git-annex, it's possible to build all releases (until next month's) with a flag that prevents linking with any AGPL code, which should mean the resulting binary is GPL licensed, but Google still didn't feel able to use it, since the git-annex source tree includes AGPL files.
I don't know if Google's allergy to the AGPL extends to software used for drone murder applications, but in any case I look forward to preventing Google from using more of my software in the future.
»
Printer-friendly version

1893 reads

PDF version
More in Tux Machines
LuxMark OpenCL Performance On Windows vs. Linux With Radeon/NVIDIA

When carrying out this week's Windows vs. Linux gaming tests with AMD Radeon and NVIDIA GeForce GPUs on the latest drivers, I also took the opportunity to run some fresh OpenCL benchmarks on Windows and Linux with the competing GPU vendors. I was particularly interested in running this test given the maturing state of ROCm on Linux for providing a new and modern compute stack... That coming with Linux 4.17+ will even begin to work from a mainline Linux kernel. Albeit for this round of testing was using AMD/GPUOpen's stock ROCm Ubuntu packages for 16.04 LTS as outlined on their GitHub page.

Top Linux tools for writers

If you've read my article about how I switched to Linux, then you know that I'm a superuser. I also stated that I'm not an "expert" on anything. That's still fair to say. But I have learned many helpful things over the last several years, and I'd like to pass these tips along to other new Linux users.

i.MX6 ULL module runs Linux with real-time patch

Artila's "M-X6ULL" COM runs Linux 4.14 with the PREEMPT_RT patch on an 800MHz i.MX6 ULL, and offers dual LAN controllers, 4GB eMMC or an optional microSD slot, and an optional carrier board. The M-X6ULL, which follows other Artila i.MX based modules such as the i.MX537 based M-5360A, measures only 68 x 43mm. Still, that's hardly a record for modules featuring NXP's Linux-driven, power-sipping i.MX6 ULL. MYIR's MYC-Y6ULX measures 39 x 37mm.

First Zynq UltraScale+ based 96Boards SBC runs PetaLinux

Avnet has launched its open-spec Ultra96 96Boards CE SBC for $249, featuring a Zynq UltraScale+ ARM/FPGA SoC, WiFi, BT, 4x USB, a mini-DisplayPort, and support for Linaro's 96Boards.ai. Avnet's Ultra96 (AES-ULTRA96-G) was unveiled earlier this week as part of Linaro's joint announcement of its 96Boards.ai program for unleashing the potential of artificial intelligence technology on selected Arm SoCs. Now this Zynq UltraScale+ based, 96Boards CE standard (85 x 54mm) SBC is available for pre-order at $249 with shipments starting in May.