prove you are not an Evil corporate person
Submitted by Roy Schestowitz on Friday 9th of March 2018 06:27:41 AM
Filed under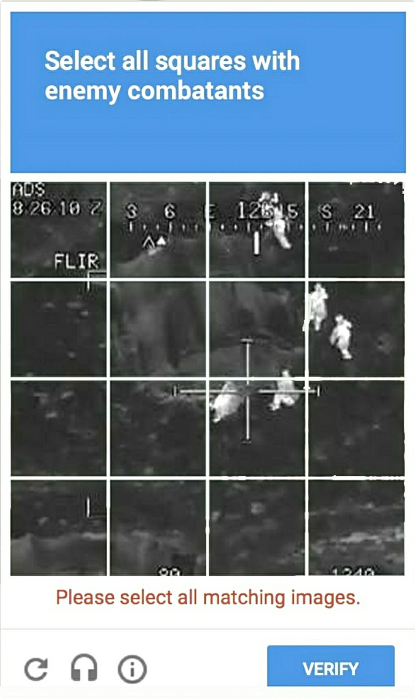 Google is known to be deathly allergic to the AGPL license. Not only on servers; they don't even allow employees to use AGPL software on workstations. If you write free software, and you'd prefer that Google not use it, a good way to ensure that is to license it under the AGPL.
I normally try to respect the privacy of users of my software, and of personal conversations. But at this point, I feel that Google's behavior has mostly obviated those moral obligations. So...
Now seems like a good time to mention that I have been contacted by multiple people at Google about several of my AGPL licensed projects (git-annex and either keysafe or debug-me I can't remember which) trying to get me to switch them to the GPL, and had long conversations with them about it.
Google has some legal advice that the AGPL source provision triggers much more often than it's commonly understood to. I encouraged them to make that legal reasoning public, so the community could address/debunk it, but I don't think they have. I won't go into details about it here, other than it seemed pretty bonkers.
Mixing in some AGPL code with an otherwise GPL codebase also seems sufficient to trigger Google's allergy. In the case of git-annex, it's possible to build all releases (until next month's) with a flag that prevents linking with any AGPL code, which should mean the resulting binary is GPL licensed, but Google still didn't feel able to use it, since the git-annex source tree includes AGPL files.
I don't know if Google's allergy to the AGPL extends to software used for drone murder applications, but in any case I look forward to preventing Google from using more of my software in the future.
»
Printer-friendly version

2613 reads

PDF version
More in Tux Machines
openSUSE Tumbleweed Is Now Powered by Linux Kernel 4.17, KDE Plasma 5.13 Landed

As of today, the openSUSE Tumbleweed rolling operating system is now powered by the latest and most advanced Linux 4.17 kernel series, which landed in the most recent snapshot released earlier. Tumbleweed snapshot 20180615 was released today, June 17, 2018, and it comes only two days after snapshot 20180613, which added the Mesa 18.1.1 graphics stack and KDE Plasma 5.13 desktop environment, along with many components of the latest KDE Applications 18.04.2 software suite. Today's snapshot 20180615 continued upgrading the KDE Applications software suite to version 18.04.2, but it also upgraded the kernel from Linux 4.16.12 to Linux 4.17.1. As such, OpenSuSE Tumbleweed is now officially powered by Linux kernel 4.17, so upgrading your installs as soon as possible would be a good idea.

today's howtos and leftovers

OSS Leftovers

On 21 June 2018 the Open Source Software3 Institute is hosting a discussion that should be of high interest to enterprise technologists in the DC/Northern Virginia, Maryland area. From their invite: Come hear from our panelists about how the worlds of Open Source Software and the Secure Development / Operations (SecDevOps) intersect and strengthen one another. SecDevOps seeks to embed security in the development process as deeply as DevOps has done with operations, and Open Source Software is a major factor in Security, Development, and Operations. Tickets are free, but you need to register soon because seating is limited.

TenFourFox Feature Parity Release 8 beta 1 is now available (downloads, release notes, hashes). There is much less in this release than I wanted because of a family member in the hospital and several technical roadblocks. Of note, I've officially abandoned CSS grid again after an extensive testing period due to the fact that we would need substantial work to get a functional implementation, and a partially functional implementation is worse than none at all (in the latter case, we simply gracefully degrade into block-level divs). I also was not able to finish the HTML input date picker implementation, though I've managed to still get a fair amount completed of it, and I'll keep working on that for FPR9. The good news is, once the date picker is done, the time picker will use nearly exactly the same internal plumbing and can just be patterned off it in the same way. Unlike Firefox's implementation, as I've previously mentioned our version uses native OS X controls instead of XUL, which also makes it faster. That said, it is a ghastly hack on the Cocoa widget side and required some tricky programming on 10.4 which will be the subject of a later blog post.

GDBM tries to detect inconsistencies in input database files as early as possible. When an inconcistency is detected, a helpful diagnostics is returned and the database is marked as needing recovery. From this moment on, any GDBM function trying to access the database will immediately return error code (instead of eventually segfaulting as previous versions did). In order to reconstruct the database and return it to healthy state, the gdbm_recover function should be used.

Server: GNU/Linux Dominance in Supercomputers, Windows Dominance in Downtime

A supercomputer, of course, isn't really a "computer." It's not one giant processor sitting atop an even larger motherboard. Instead, it's a network of thousands of computers tied together to form a single whole, dedicated to a singular set of tasks. They tend to be really fast, but according to the folks at the International Supercomputing Conference, speed is not a prerequisite for being a supercomputer. But speed does help them process tons of data quickly to help solve some of the world's most pressing problems. Summit, for example, is already booked for things such as cancer research; energy research, to model a fusion reactor and its magnetically confined plasma tohasten commercial development of fusion energy; and medical research using AI, centering around identifying patterns in the function and evolution of human proteins and cellular systems to increase understanding of Alzheimer's, heart disease, or addiction, and to inform the drug discovery process.

 

Some users are complaining that O365 is "completely unusable" with others are reporting a noticeable slowdown, whinging that it's taking 30 minutes to send and receive emails.