Are you an open-sorcerer or free software warrior? Let us do battle
Submitted by Roy Schestowitz on Monday 12th of February 2018 10:40:37 AM
Filed under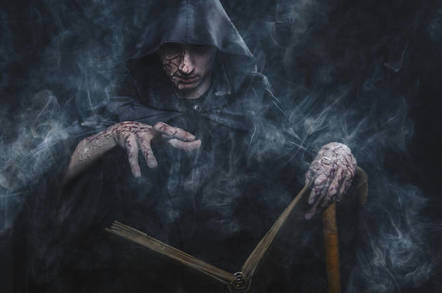 The Open Source Initiative, a non-profit that advocates for open-source software and coined the term, celebrates its 20th anniversary this month. It's difficult to conceive of where the internet, indeed the world, would be today were it not for open-source software and, perhaps more importantly, the free software movement that preceded it and continues to promote free software today.
The difference between free and open-source software is at this point largely moot, save for deep philosophical differences that don't matter much to anyone outside a very small community of thinkers.
You can read an entertaining history of the Open Source Initiative here at The Reg. Here's my extremely foreshortened version: Open-source software is of course what happened to the free software movement when, to borrow a phrase from 1980s punk rock, the suits showed up.
»
Printer-friendly version

982 reads

PDF version
More in Tux Machines
Best Audio Editors For Linux

You've got a lot of choices when it comes to audio editors for Linux. No matter whether you are a professional music producer or just learning to create awesome music, the audio editors will always come in handy. Well, for professional-grade usage, a DAW (Digital Audio Workstation) is always recommended. However, not everyone needs all the functionalities, so you should know about some of the most simple audio editors as well. In this article, we will talk about a couple of DAWs and basic audio editors which are available as free and open source solutions for Linux and (probably) for other operating systems.

600 days of postmarketOS

postmarketOS is aiming for a ten year life-cycle for smartphones, see the all new front page for a short introduction if you are new around here. Today we'll cover what happened during the second half of 2018. Many have been wondering where we've been and why it took us so long to write a real update post. Is the project dead already? Weren't phone calls almost working? What happened? Development has been going on continuously, so we are not dead. Maybe a little undead though, like some of the old and forgotten phones we are trying to revive, because we have not really gotten any closer to the goal of getting telephony working or turning a phone into a daily driver. The Nexus 5, while booting mainline with accelerated graphics and connecting to the cellular modem all with a free software userspace, still does not have working audio. That is one example, other devices have different problems. However, we have not been sitting idle and doing nothing these past few months! Also: Google hands out roses to preferred Android MDM vendors

Essential System Tools: Krusader – KDE file manager

This is the latest in our series of articles highlighting essential system tools. These are small, indispensable utilities, useful for system administrators as well as regular users of Linux based systems. The series examines both graphical and text based open source utilities. For this article, we'll look at Krusader, a free and open source graphical file manager. For details of all tools in this series, please check the table at the summary page of this article. Krusader is an advanced, twin-panel (commander-style) file manager designed for KDE Plasma. Krusader also runs on other popular Linux desktop environments such as GNOME. Besides comprehensive file management features, Krusader is almost completely customizable, fast, seamlessly handles archives, and offers a huge feature set.

Android Leftovers