Are you an open-sorcerer or free software warrior? Let us do battle
Submitted by Roy Schestowitz on Monday 12th of February 2018 10:40:37 AM
Filed under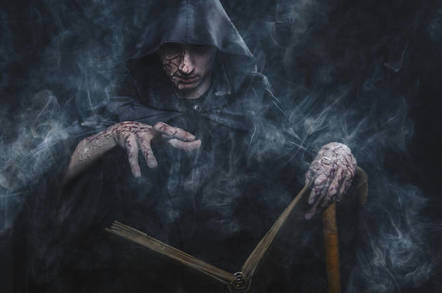 The Open Source Initiative, a non-profit that advocates for open-source software and coined the term, celebrates its 20th anniversary this month. It's difficult to conceive of where the internet, indeed the world, would be today were it not for open-source software and, perhaps more importantly, the free software movement that preceded it and continues to promote free software today.
The difference between free and open-source software is at this point largely moot, save for deep philosophical differences that don't matter much to anyone outside a very small community of thinkers.
You can read an entertaining history of the Open Source Initiative here at The Reg. Here's my extremely foreshortened version: Open-source software is of course what happened to the free software movement when, to borrow a phrase from 1980s punk rock, the suits showed up.
»
Printer-friendly version

821 reads

PDF version
More in Tux Machines
Security: Vista10 and uTorrent Holes Found by Google

Red Hat introduces updated decision management platform

Troubleshoot a network? No problem. Write a 3,000 word article on Kubernetes cloud container management? When do you want it. Talk to a few hundred people about Linux's history? Been there, done that. Manage a business's delivery routing and shift scheduling? I'll break out in a cold sweat. If you too find the nuts and bolts of business processing management a nightmare, you'll want to check out Red Hat's latest program: Red Hat Decision Manager 7.

KDE Says Its Next Plasma Desktop Release Will Start a Full Second Faster

According to the developer, the upcoming KDE Plasma 5.13 desktop environment release will start a full second faster than previous versions because of the removal of the QmlObjectIncubationController component, which apparently slowed down the entire desktop, and promises to let users pin apps on the panel that contain spaces in their desktop file names. Goodies are also coming to the upcoming KDE Applications 18.04 software suite this spring, which makes creating of new files with the Dolphin file manager instantaneous, improves drag-and-drop support from Spectacle to Chromium, and lets users configure the Gwenview image viewer to no longer display the image action buttons on thumbnails when they hover with the mouse cursor over them.

Intel Coffee Lake OpenGL Performance On Windows 10 vs. Linux

For those curious about the state of Intel's open-source Mesa OpenGL driver relative to the company's closed-source Windows OpenGL driver, here are some fresh benchmark results when making use of an Intel Core i7 8700K "Coffee Lake" processor with UHD Graphics 630 and testing from Windows 10 Pro x64 against Ubuntu 16.04.3 LTS, Ubuntu with the Linux 4.16 Git kernel and Mesa 18.1-dev, and then Intel's own Clear Linux distribution.