The best Linux distro for gaming in 2018
Submitted by Rianne Schestowitz on Monday 12th of February 2018 01:23:06 AM
Filed under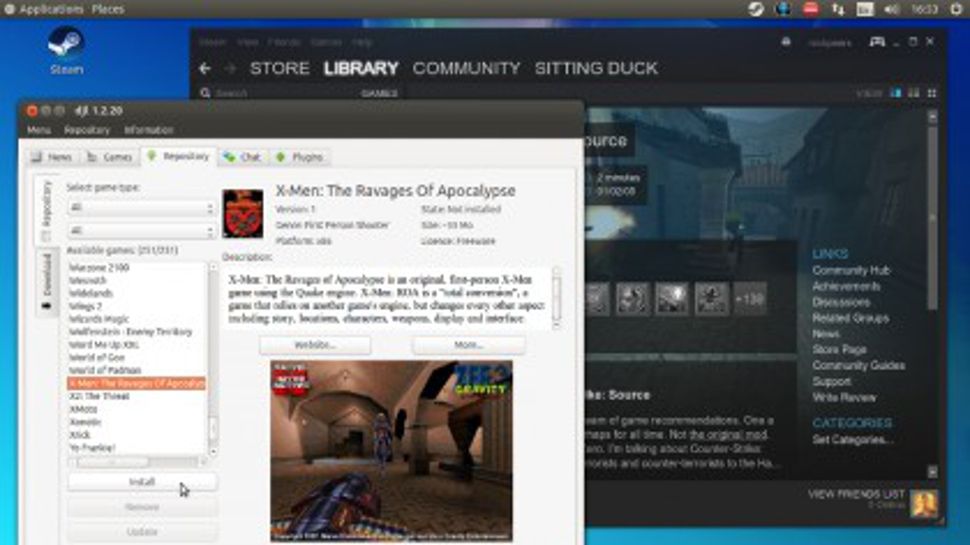 A Linux gaming distro, as the name suggests, is tailored for avid gamers. As such it usually comes bundled with games to play, as well as drivers for graphics cards, games controllers and so forth.
There aren't many Linux distros specifically made for gaming. This isn't because Linux users dislike games, but rather it's due to the fact that most modern Linux distros support virtually every type of recent graphics card anyway. As such, any regular Linux distro can easily be turned into a 'game station'.
»
Printer-friendly version

1315 reads

PDF version
More in Tux Machines
Software and Games Leftovers

KDE and GNOME Leftovers

OSS: Project Names, Events, NSF and Mozilla, ArangoDB, Oracle, Bitcoin and More

Rust things I miss in C and learning to program is getting harder

Librsvg feels like it is reaching a tipping point, where suddenly it seems like it would be easier to just port some major parts from C to Rust than to just add accessors for them. Also, more and more of the meat of the library is in Rust now. I'm switching back and forth a lot between C and Rust these days, and C feels very, very primitive these days.

I have written several books that use Python to explain topics like Bayesian Statistics and Digital Signal Processing. Along with the books, I provide code that readers can download from GitHub. In order to work with this code, readers have to know some Python, but that's not enough. They also need a computer with Python and its supporting libraries, they have to know how to download code from GitHub, and then they have to know how to run the code they downloaded.

And that's where a lot of readers get into trouble.