What Linux storage benchmarking tools are best?
Submitted by Roy Schestowitz on Thursday 11th of January 2018 12:12:44 PM
Filed under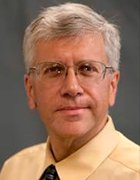 The Linux hdparm tool enables administrators to establish a basic, low-level measure of disk performance. Using hdparm with the -t option takes advantage of the Linux disk cache, while the -t option also accesses the disk through the cache, but doesn't pre-cache the results. Low-level Linux storage benchmarking tools such as hdparm are very sensitive to file systems and other higher level constructs, however, so results can vary dramatically.
Admins often use the Linux dd -- data duplicator -- command for tasks such as backup and copy, but its interaction with storage can also enable sequential throughput for storage performance.
Flexible I/O Tester (FIO) is perhaps the most versatile and popular tool for benchmarking hard disk drive and solid-state drive devices. It enables administrators to run sequential read/write tests with varied I/O block sizes and queue depths.
»
Printer-friendly version

1351 reads

PDF version
More in Tux Machines
Android Leftovers

Kernel: Keeping Control in the Hands of the User and KUnit

Various efforts always are underway to implement Secure Boot and to add features that will allow vendors to lock users out of controlling their own systems. In that scenario, users would look helplessly on while their systems refused to boot any kernels but those controlled by the vendors. The vendors' motivation is clear—if they control the kernel, they can then stream media on that computer without risking copyright infringement by the user. If the vendor doesn't control the system, the user might always have some secret piece of software ready to catch and store any streamed media that could then be shared with others who would not pay the media company for the privilege. Recently, Chen Yu and other developers tried to submit patches to enhance Secure Boot so that when the user hibernated the system, the kernel itself would encrypt its running image. This would appear to be completely unnecessary, since as Pavel Machek pointed out, there is already uswsusp (userspace software suspend), which encrypts the running image before suspending the system. As Pavel said, the only difference was that uswusp ran in userspace and not kernel space.

Google engineer Brendan Higgins sent out an experimental set of 31 patches today introducing KUnit as a new Linux kernel unit testing framework to help preserve and improve the quality of the kernel's code. KUnit is a unit testing framework designed for the Linux kernel and inspired by the well known JUnit as well as Googletest and other existing unit testing frameworks for designing unit tests and related functionality.

DragonFlyBSD Continues Squeezing More Performance Out Of AMD's Threadripper 2990WX

DragonFlyBSD 5.4 should be a really great release if you are a BSD user and have an AMD Threadripper 2 box, particularly the flagship Threadripper 2990WX 32-core / 64-thread processor. The project leader of this long ago fork from FreeBSD, Matthew Dillon, has been quite outspoken about the Threadripper 2990WX since he purchased one earlier this summer. This prolific BSD developer has been praising the performance out of the Threadripper 2990WX since he got the system working on the current DragonFlyBSD 5.3 development builds. Since getting DragonFlyBSD running on the Threadripper 2 hardware in August, he's routinely been making performance tuning optimizations to DragonFly's kernel to benefit the 2990WX given its NUMA design.

Arm Launches Mbed Linux and Extends Pelion IoT Service

Politics and international relations may be fraught with acrimony these days, but the tech world seems a bit friendlier of late. Last week Microsoft joined the Open Invention Network and agreed to grant a royalty-free, unrestricted license of its 60,000-patent portfolio to other OIN members, thereby enabling Android and Linux device manufacturers to avoid exorbitant patent payments. This week, Arm and Intel kept up the happy talk by agreeing to a partnership involving IoT device provisioning. Arm's recently announced Pelion IoT Platform will align with Intel's Secure Device Onboard (SDO) provisioning technology to make it easier for IoT vendors and customers to onboard both x86 and Arm-based devices using a common Peleon platform. Arm also announced Pelion related partnerships with myDevices and Arduino (see farther below).