And we return to Munich's migration back to Windo- it's going to cost what now?! €100m!
Submitted by Roy Schestowitz on Thursday 4th of January 2018 03:58:37 PM
Filed under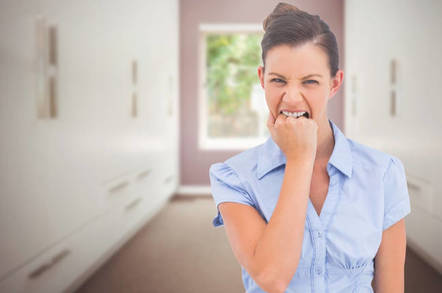 Munich City officials could waste €100m reversing a 15-year process that replaced proprietary software with open source following an official vote last year.
Munich officials in 2003 voted to migrate to an in-house custom version of Ubuntu Linux called LiMux and tailor digital docs to be compatible with LibreOffice. Now the councillors have decided that Munich will switch some 29,000 PCs to Windows 10 and phase out Linux by early 2023.
The cost of the U-turn could be even more catastrophic if another council vote by the end of 2018 fails to take a more reasoned tally. An approval would replace the open-source office suite LibreOffice with Microsoft Office.
That decision will cost the city upwards of €50m plus another €50m to revert to Windows 10, according to reports. The bill results from a combination of buying Windows 10 licences and converting some 12,000 LibreOffice templates and macros along with developing a new templating system for Microsoft Office.
»
Printer-friendly version

2451 reads

PDF version
More in Tux Machines
darktable 2.4 Open-Source RAW Image Editor Gets First Point Release

darktable 2.4 arrived last Christmas with numerous new features and improvements, and now users can update to darktable 2.4.1, a minor maintenance release adding support for new digital cameras, including the Panasonic DC-G9 (4:3), Paralenz Dive Camera, Pentax KP, and Sjcam SJ6 LEGEND. It also adds a new filter rule to the Collect module to allow users to more easily find locally copied images, enables blending and masking in the Hot Pixels module, adds a speed boost to the Grain module, implements a debug print when compiling OpenCL kernels, and supports stdout handling on Windows systems.

openSUSE Leap 42.2 Linux Distribution Reaches End of Life on January 26, 2018

Announced two years ago on November 16, OpenSuSE Leap 42.2 is a minor release of openSUSE Leap 42 operating system series, which brought the long-term supported Linux 4.4 kernel and KDE Plasma 5.8 desktop environment, as well as many other improvements and up-to-date components. openSUSE Leap 42.2 was based on SUSE Linux Enterprise 12 Service Pack 2, but it will reach end of life this week on January 26.

Raspberry Pi Alternatives

The phenomenon behind the Raspberry Pi computer series has been pretty amazing. It's obvious why it has become so popular for Linux projects—it's a low-cost computer that's actually quite capable for the price, and the GPIO pins allow you to use it in a number of electronics projects such that it starts to cross over into Arduino territory in some cases. Its overall popularity has spawned many different add-ons and accessories, not to mention step-by-step guides on how to use the platform. I've personally written about Raspberry Pis often in this space, and in my own home, I use one to control a beer fermentation fridge, one as my media PC, one to control my 3D printer and one as a handheld gaming device.

Matrix Voice RPi add-on with 7-mic array relaunches

Matrix Labs has publicly relaunched its FPGA-driven "Matrix Voice" voice input add-on board for the Raspberry Pi and Up board for $55, or $65 for a standalone model equipped with an ESP32. Matrix Labs has shipped its "mostly open source" Matrix Voice Raspberry Pi add-on board for Linux-compatible voice recognition and voice assistant technologies such as Alexa and Google Assistant. The circular board launched in February on Indiegogo, and earned over $130,000 in pledges. The Matrix Voice is now available from the Matrix Labs website for only $10 over the original $45 early bird price.