And we return to Munich's migration back to Windo- it's going to cost what now?! €100m!
Submitted by Roy Schestowitz on Thursday 4th of January 2018 03:58:37 PM
Filed under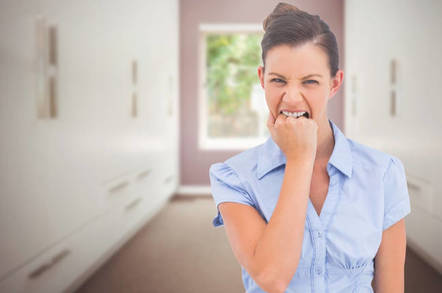 Munich City officials could waste €100m reversing a 15-year process that replaced proprietary software with open source following an official vote last year.
Munich officials in 2003 voted to migrate to an in-house custom version of Ubuntu Linux called LiMux and tailor digital docs to be compatible with LibreOffice. Now the councillors have decided that Munich will switch some 29,000 PCs to Windows 10 and phase out Linux by early 2023.
The cost of the U-turn could be even more catastrophic if another council vote by the end of 2018 fails to take a more reasoned tally. An approval would replace the open-source office suite LibreOffice with Microsoft Office.
That decision will cost the city upwards of €50m plus another €50m to revert to Windows 10, according to reports. The bill results from a combination of buying Windows 10 licences and converting some 12,000 LibreOffice templates and macros along with developing a new templating system for Microsoft Office.
»
Printer-friendly version

2790 reads

PDF version
More in Tux Machines
Kernel and Graphics: PDS, VKMS and Nouveau

DistroWatch The Best Website For Distro Hoppers

The DistroWatch features release announcements of new versions of hundreds of Linux and other distributions. It does host reviews of distros, podcasts, and newsletters. DistroWatch first published by Ladislav Bodnar, the founder, and maintainer, on May 31, 2001. DistroWatch initially focused on Linux distributions. But later based on user requests, it went on adding different flavors of operating systems like BSD family, Android x86, Oracle Solaris, MINIX, and Haiku etc. The DistroWatch presents detailed information at one place in a very convenient manner. At the time of writing this article, the DistroWatch hosted information of more than 300 active distributions (referring the list of distros populated under drop-down feature on the first page of the DistroWatch) and more than hundred in queue. It is said that the DistroWatch lives out of advertising and donation. LinuxCD.org is the first to advertise on the DistroWatch site.

Ubuntu 18.04 LTS and 16.04 LTS Amazon Linux AMIs Now Support Amazon's SSM Agent

As of July 2018, Amazon's Linux AMIs (Amazon Machine Images) that are based on either the Ubuntu 16.04 LTS (Xenial Xerus) or Ubuntu 18.04 LTS (Bionic Beaver) operating systems now come pre-installed with the AWS Systems Manager Agent (SSM Agent), an Amazon software designed to run on hybrid or Amazon EC2 instances in public and private clouds on AWS (Amazon Web Services). "With this new feature release, AWS Systems Manager Agent is installed by default on all instances launched or built from Ubuntu 16.04 LTS (2018.07 and later) and 18.04 LTS (all versions) AMIs," said Amazon. "By having the agent pre-installed, you can quickly start using AWS Systems Manager features such as Run Command, State Manager, Inventory and Patch Manager."

today's howtos