And we return to Munich's migration back to Windo- it's going to cost what now?! €100m!
Submitted by Roy Schestowitz on Thursday 4th of January 2018 03:58:37 PM
Filed under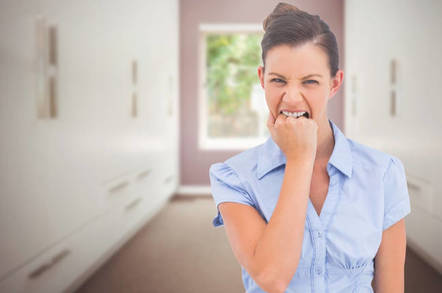 Munich City officials could waste €100m reversing a 15-year process that replaced proprietary software with open source following an official vote last year.
Munich officials in 2003 voted to migrate to an in-house custom version of Ubuntu Linux called LiMux and tailor digital docs to be compatible with LibreOffice. Now the councillors have decided that Munich will switch some 29,000 PCs to Windows 10 and phase out Linux by early 2023.
The cost of the U-turn could be even more catastrophic if another council vote by the end of 2018 fails to take a more reasoned tally. An approval would replace the open-source office suite LibreOffice with Microsoft Office.
That decision will cost the city upwards of €50m plus another €50m to revert to Windows 10, according to reports. The bill results from a combination of buying Windows 10 licences and converting some 12,000 LibreOffice templates and macros along with developing a new templating system for Microsoft Office.
»
Printer-friendly version

2886 reads

PDF version
More in Tux Machines
Screenshots/Screencasts: Robolinux 10.4 LXDE, deepin 15.9, and Parrot OS 4.5 KDE

Livepatching With Linux 5.1 To Support Atomic Replace & Cumulative Patches

With the Linux 5.1 kernel cycle that should get underway in just over one month's time, there will now be the long in development work (it's been through 15+ rounds of public code review!) for supporting atomic replace and cumulative patches.

GNOME/Xfce/GTK: Exo 0.12.4 and Libhandy 0.0.7 Released

Exo 0.12.4 is now available with an improved icon view, better icon rendering, and reduced disk usage.

Libhandy 0.0.7 just got released! [...] A common pattern in GNOME applications is lists, which are typically implemented via GtkListBox. More specific patterns arose, where rows have a title at the start, an optional subtitle below it, actions at the end and an icon or some other widget like a radio button as a prefix. These rows can also be expanded to reveal nested rows or anything else that fits the need. So far every application using these patterns implemented the rows by hand for each and every row. It made using these a bit cumbersome and it led to inconsistencies in sizing, even inside a single application. To make these patterns easier to use, we implemented HdyActionRow, HdyComboRow and HdyExpanderRow.

How did you get started with Linux?

The Linux mascot is a penguin named Tux, so we thought it appropriate to celebrate Penguin Awareness Day for the conservation of penguin habitats and talk a little bit (more) about Linux. A few fun penguin facts: These furry creatures are flightless yet part of the bird family. Some are large, like the Emperor penguin, and some are small, like those found in New Zealand. And, the Gentoo penguin is known to swim up to a speed of 21 miles per hour! Now, for the Linux bit. I asked our writer community to describe the moment they learned about Linux or the moment they got it up on running on their machine. Here's what they shared.