And we return to Munich's migration back to Windo- it's going to cost what now?! €100m!
Submitted by Roy Schestowitz on Thursday 4th of January 2018 03:58:37 PM
Filed under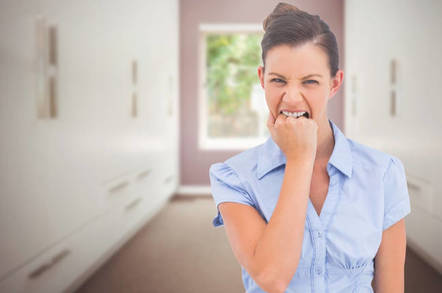 Munich City officials could waste €100m reversing a 15-year process that replaced proprietary software with open source following an official vote last year.
Munich officials in 2003 voted to migrate to an in-house custom version of Ubuntu Linux called LiMux and tailor digital docs to be compatible with LibreOffice. Now the councillors have decided that Munich will switch some 29,000 PCs to Windows 10 and phase out Linux by early 2023.
The cost of the U-turn could be even more catastrophic if another council vote by the end of 2018 fails to take a more reasoned tally. An approval would replace the open-source office suite LibreOffice with Microsoft Office.
That decision will cost the city upwards of €50m plus another €50m to revert to Windows 10, according to reports. The bill results from a combination of buying Windows 10 licences and converting some 12,000 LibreOffice templates and macros along with developing a new templating system for Microsoft Office.
»
Printer-friendly version

2852 reads

PDF version
More in Tux Machines
today's howtos

Linux systems maintain quite a collection of log files, many of which you are probably rarely tempted to view. Some of these log files are quite valuable, though, and options for exploring them might be more interesting and varied than you imagine. Let's look at some system logs and get a handle on some of the ways in which log data might be easier to probe.

Games: Cultist Simulator, Planetary Annihilation: TITANS, CrossOver 18, Updated Proton 3.16 Beta, Descenders, Bridge Constructor Portal, Train Valley 2, Sipho

Today in Techrights

Security: Stamos, E-mail and RAT Arrest

The Department of Homeland Security announced last October that all federal agencies had until Oct. 16, 2018, to adopt the email authentication process, known as domain-based message authentication, reporting and conformance (DMARC), which blocks fake or spoofed emails being sent from a government domain.

When Grubbs was first charged, he claimed LuminosityLink was a legitimate tool for system administrators, and he never intended for it to be used maliciously. He reversed course in a plea agreement he signed in July 2017. In that document, he admitted for the first time that he knew some customers were using the software to control computers without owners' knowledge or permission. Grubbs also admitted emphasizing a wealth of malicious features in marketing materials that promoted the software.