Everything In Its Right Place
Submitted by Roy Schestowitz on Thursday 7th of December 2017 11:07:08 AM
Filed under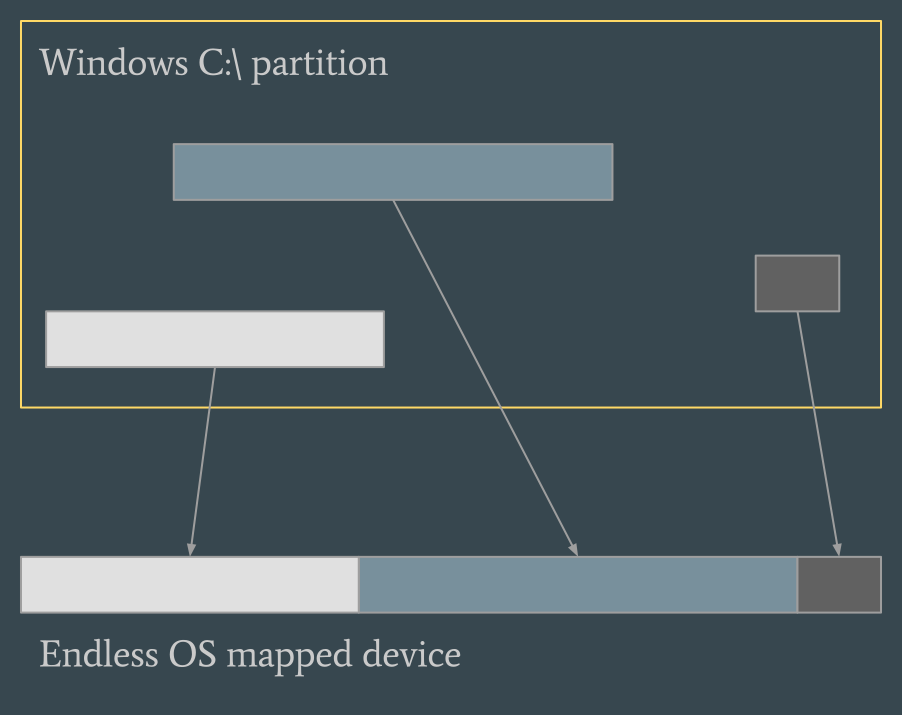 Back in July, I wrote about trying to get Endless OS working on DVDs. To recap: we have published live ISO images of Endless OS for a while, but until recently if you burned one to a DVD and tried to boot it, you'd get the Endless boot-splash, a lot of noise from the DVD drive, and not much else. Definitely no functioning desktop or installer!
I'm happy to say that Endless OS 3.3 boots from a DVD. The problems basically boiled down to long seek times, which are made worse by data not being arranged in any particular order on the disk. Fixing this had the somewhat unexpected benefit of improving boot performance on fixed disks, too. For the gory details, read on!
»
Printer-friendly version

1681 reads

PDF version
More in Tux Machines
Finally: Historic Eudora email code goes open source

The source code to the Eudora email client is being released by the Computer History Museum, after five years of discussion with the IP owner, Qualcomm. The Mac software was well loved by early internet adopters and power users, with versions appearing for Palm, Newton and Windows. At one time, the brand was so synonymous with email that Lycos used Eudora to brand its own webmail service. As the Mountain View, California museum has noted, "It's hard to overstate Eudora's popularity in the mid-1990s." Also: The Computer History Museum Just Made Eudora Open Source

Android Leftovers

Security Leftovers, Mostly 'Spectre' and 'Meltdown' Related

There's a suggestion/proposal to disable the Spectre Variant Two and Meltdown mitigation by default with the Linux kernel for in-order CPUs. If you have an old netbook still in use or the other once popular devices powered by the Intel Atom N270 or other in-order processors, there may be some reprieve when upgrading kernels in the future to get the Spectre/Meltdown mitigation disabled by default since these CPUs aren't vulnerable to attack but having the mitigation in place can be costly performance-wise.

Following yesterday's public disclosure of Spectre Variant Four, a.k.a. Speculative Store Bypass, the Intel/AMD mitigation work immediately landed while overnight the POWER CPU patch landed.

Canonical released the first kernel security update for its Ubuntu 18.04 LTS (Bionic Beaver) operating system to fix a security issue that affects this release of Ubuntu and its derivatives. As you can imagine, the kernel security update patches the Ubuntu 18.04 LTS (Bionic Beaver) operating system against the recently disclosed Speculative Store Buffer Bypass (SSBB) side-channel vulnerability, also known as Spectre Variant 4 or CVE-2018-3639, which could let a local attacker expose sensitive information in vulnerable systems.

As promised earlier this week, Red Hat released software mitigations for all of its affected products against the recently disclosed Spectre Variant 4 security vulnerability that also affects its derivatives, including CentOS Linux. On May 21, 2018, security researchers from Google Project Zero and Microsoft Security Response Center have publicly disclosed two new variants of the industry-wide issue known as Spectre, variants 3a and 4. The latter, Spectre Variant 4, is identified as CVE-2018-3639 and appears to have an important security impact on any Linux-based operating system, including all of its Red Hat's products and its derivatives, such as CentOS Linux.

LXQt 0.13 Desktop Environment Officially Released, It's Coming to Lubuntu 18.10

For starters, all of LXQt's components are now ready to be built against the recently released Qt 5.11 application framework, and out-of-source-builds are now mandatory. LXQt 0.13.0 also disabled the menu-cached functionality, making it optional from now on in both the panel and runner, thus preventing memory leaks and avoiding any issues that may occur when shutting down or restarting LXQt.