Take Linux and Run With It
Submitted by Rianne Schestowitz on Tuesday 14th of November 2017 03:24:41 PM
Filed under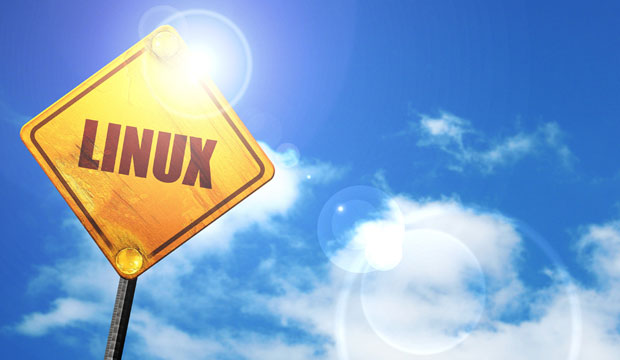 "How do you run an operating system?" may seem like a simple question, since most of us are accustomed to turning on our computers and seeing our system spin up. However, this common model is only one way of running an operating system. As one of Linux's greatest strengths is versatility, Linux offers the most methods and environments for running it.
To unleash the full power of Linux, and maybe even find a use for it you hadn't thought of, consider some less conventional ways of running it -- specifically, ones that don't even require installation on a computer's hard drive.
»
Printer-friendly version

1172 reads

PDF version
More in Tux Machines
16-Way Graphics Card Comparison With Radeon On ROCm, NVIDIA With Initial 2018 Linux Drivers

Towards the end of December AMD quietly released ROCm 1.7.60 as the newest version of their Radeon Open Compute stack complete with their maturing OpenCL implementation. With the improvements there plus NVIDIA recently introducing their 390 Linux driver series (390.12 Beta currently), I ran some fresh Linux OpenCL GPU compute benchmarks on a variety of AMD and NVIDIA graphics cards for those curious how the current performance stacks up. Also: X.Org Server Finally Adapted To Better Deal With 16:9 & 16:10 Displays

Proprietary Slack as Canonical's Showcase of Snap

Ubuntu Patches

Canonical has rolled out Spectre Variant One and Spectre Variant Two mitigation to their proposed repository with updated kernels for Ubuntu 14.04 LTS / 16.04 LTS / 17.10. These kernels with IBRS and IBPB added in will be sent down as stable release updates next week.

Canonical has released preliminary kernel updates to mitigate both variants of the Spectre security vulnerability in all supported Ubuntu Linux operating systems, including all official flavors. The company promised last week that it would release new kernel updates on Monday, January 15, 2018, for all supported Ubuntu releases. But it didn't happen as they needed more time to thoroughly test and prepare the patches that would presumably address variant 1 and 2 of the Spectre exploit, which is harder to fix than Meltdown, so that it won't cause any issues.

Canonical has made Spectre Variant One and Spectre Variant Two mitigation availble in Ubuntu Proposed with updated kernels for Ubuntu 14.04 LTS, 16.04 LTS and 17.10. Those kernels will be in the stable release updates starting January 22, 2018. See ubuntu insights for more information.

Canonical Wants to Stick to Older Nautilus for Desktop Icons in Ubuntu 18.04 LTS

As you may be aware, upstream GNOME team decided to remove the handling of desktop icons from the Nautilus file manager, moving it to the GNOME Shell user interface through an extension. The change will take effect with the upcoming GNOME 3.28 desktop environment, due for release on March 14, 2018. Now that Ubuntu switched to GNOME as default desktop environment, the change will affect all upcoming releases of the operating system, starting with Ubuntu 18.04 LTS (Bionic Beaver), which is currently under heavy development.