Apache OpenOffice: We're OK with not being super cool... PS: Watch out for that Mac bug
Submitted by Roy Schestowitz on Tuesday 7th of November 2017 08:09:55 PM
Filed under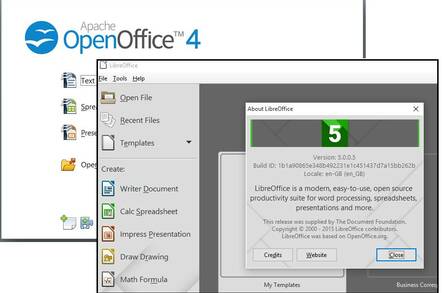 Apache OpenOffice 4.1.4 finally shipped on October 19, five months later than intended, but the software is still a bit buggy.
The resource-starved open-source project had been looking to release the update around Apache Con in mid-May, but missed the target, not altogether surprising given persistent concerns about a lack of community enthusiasm and resources for the productivity suite.
»
Printer-friendly version

2056 reads

PDF version
More in Tux Machines
Stable kernels 4.18.2, 4.17.16, 4.14.64, 4.9.121, 4.4.149, 3.18.19 4.18.3, 4.17.17, 4.14.65, 4.9.122 and 4.4.150

Give Your Ubuntu Desktop a Flat Look Using Arc Theme

Arc theme is a beautiful flat theme with transparent element for GTK2, GTK3 and GNOME shell which supports DEs like GNOME, xfce, MATE. Here's how to install Arc theme in Ubuntu, Linux.

Opera 55 Released with Dark Theme Support, New Layout Page and many more improvements

Opera, the fast and secure web browser is a great alternative to your go-to browsers – Firefox, Chrome or Chromium in Linux. This 20+ years old web browser comes with built-in ad blocker, battery saver and free VPN. Opera 55 Released with Dark Theme Support, New Layout Page, One Click Chrome extension Installation. Here's whats new.

Linux Apps Land On Beta Channel For A Lot Of Chromebooks

A recent update to the Beta Channel of Chrome OS has brought with it a very exciting surprise. The "Crostini Project," a.k.a. Linux Apps on Chrome OS has been floating around the Developer Channel for some time and can be found on various devices such as the Pixelbook, Kaby Lake Chromeboxes and even Apollo Lake EDU Chromebooks. Unfortunately, for those wanting to try out the new feature, moving to the sometimes-unstable Developer Channel was a requirement along with enabling the "Crostini" switch that has been hidden behind a flag. The update to Chrome OS version 69.0.3497.35 in the Beta channel has not only advanced the Crostini Project but set Linux apps on by default meaning no need to enable any experimental flags.