'Tallinn declaration' commits EU to increase use of open source
Submitted by Rianne Schestowitz on Thursday 2nd of November 2017 06:04:35 PM
Filed under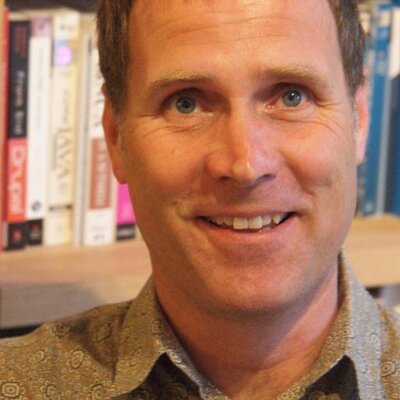 When building or rebuilding ICT systems, public services should make more use of open source software solutions, the Ministers of the European Union Member States and EFTA countries agreed in Tallinn (Estonia) on 6 October. The recommendation is part of the 'Tallinn Ministerial Declaration on eGovernment'.
By signing the Ministerial Declaration on eGovernment, the ministers agree that using open source solutions and open standards helps to avoid IT vendor lock-in. They call on public services to make their ICT solutions publicly available, and to encourage the private sector and civil society to reuse the software.
In addition, the ministers call on the Commission "to consider strengthening the requirements for use of open source solutions and standards when (re)building of ICT systems and solutions takes place with EU funding - including by an appropriate open licence policy - by 2020."
»
Printer-friendly version

7434 reads

PDF version
More in Tux Machines
Getting Started with Raspberry Pi Pico using MicroPython and C

Raspberry Pi Pico board was just launched last Thursday, but thanks to Cytron I received a sample a few hours after the announcement, and I've now had time to play with the board using MicroPython and C programming language. I went to the official documentation to get started, but I had to look around to achieve what I wanted to do, namely blinking some LEDs, so I'll document my experience with my own getting started guide for Raspberry Pi Pico using a computer running Ubuntu 20.04 operating system. The instructions will be similar for Windows and Mac OS.

Tiny Core Linux Installation and Review

The OS architectures supported by Tiny Core Linux are x86. X86_64, and ARM processors. It may not be a complete package for a functional Linux distro or flavor, but the freedom and flexibility it offers is out of the box. Under Tiny Core Linux, you get to push your OS around rather than your OS pushing you around like in other platforms. The speed and simplicity under this Linux distro cannot be substituted. Moreover, the absence of a Desktop environment distractions under its user experience is another plus. It gifts you the perfect tinkering experience due to its lightweight nature.

PinePhone news roundup (1-24-2021)

It's been a busy week for PinePhone hardware and software developers. If you've been following LinuxSmartphone on Twitter you may have noticed that developers have made progress in making several different Linux distributions more usable, while other developers have been working to bring open source firmware to the PinePhone's modem. The PinePhone KDE Community Edition has also begun shipping recently, the Mobian Community Edition model is up for pre-order. And the official keyboard add-on is coming along nicely, as is the semi-official fingerprint reader accessory.

Xfce's Thunar File Manager Gets Split View, File Creation Times, and More

Thunar 4.17 is here as the first milestone towards the next major release that will be part of the upcoming Xfce 4.18 desktop environment, which is now in early development. I know many of you love and use Thunar, so here's a look at the major new features coming to your Xfce desktop environment. The big news is that Thunar now finally features a split view, allowing you to use the file manager as a dual-pane file explorer/commander. I bet many of you were hoping for this feature, so here it is and you'll be able to use soon on your Xfce desktop, hopefully later this year.